If you're looking for Edinburgh quotes, then you've come to the right place!
Edinburgh is one of the best cities in the UK. There's so much to see and do here that you won't want to leave. From the Royal Mile, Edinburgh Castle and the gritty neighbourhood of Leith, you'll have trouble fitting everything into your itinerary!
As well as that you have lively nightlife, excellent spots nearby to check out such as Portobello and the spooky underground vaults to explore too! I've also included some Edinburgh Instagram captions in this post that you can use when you upload your photos too!
This collection of quotes about Edinburgh will have you planning your trip to the Scottish capital in no time, so sit back and enjoy!
Table of Contents
Best Edinburgh Quotes
Whether you spend 3 days in Edinburgh or longer, you're practically guaranteed to enjoy yourself. The city is beautiful and you'll be as spellbound when you walk around.
To emphasise that, here are some of the best quotes about Edinburgh to fill you with wanderlust for your trip.
"The Scots think of it as their capital; they're too possessive, Edinburgh belongs to the world." – Richard Demarco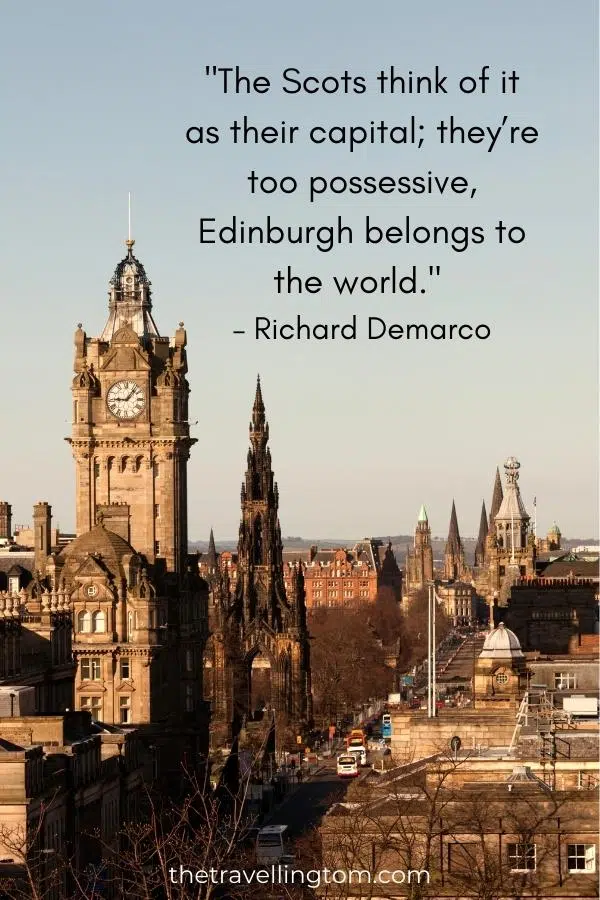 "Edinburgh is so cultural and such a beautiful place to walk around." – Rupert Friend
"Edinburgh is good craic. A romantic and beautiful city, it's one of those places that make me smile when I think about it – there are other places I would never dare go back to, but Edinburgh is very special." – Kathy Burke
"I lived near Arthur's Seat when I lived in Edinburgh. It was the perfect playground as a child. I always have a wee run up there when I'm back." – Sam Heughan
"Edinburgh is a sort of gothic fairytale city, and it can be a gothic horror city as well." – David MacKenzie
"The view of Edinburgh from the road before you enter Leith is quite enchanting: it is, as Albert said, fairy-like and what you would only imagine as a thing to dream of, or to see in a picture." – Queen Victoria
"Coming back to Edinburgh is to me like coming home." – Charles Dickins
"Edinburgh isn't so much a city, more a way of life… I doubt I'll ever tire of exploring Edinburgh, on foot or in print." – Ian Rankin
"I do get recognized, but I must say Edinburgh is a fantastic city to live if you're well-known. There is an innate respect for privacy in Edinburgh people, and I also think they're used to seeing me walking around, so I don't think I'm a very big deal." – J.K. Rowling
"Edinburgh is where I started. A lot of the remixes I made were done in my room there, and it was a good place for me to make music." – Kygo
"I always feel that when I come to Edinburgh, in many ways I am coming home." – Alan Rickman
"I've been to Venice, Rome, and Dubrovnik, but none of them come close to Edinburgh." – Alexander Armstrong
"I have got the best of both worlds; growing up in Edinburgh and now living outside Glasgow." – Magnus Magnusson
"I find Edinburgh a stimulating place in which to live, with it being a city of contrasts, both architecturally and socially, and each district having a definite character." – Joan Lingard
"I've been fortunate enough to travel to Edinburgh a few times over the last few years, and I just loved the city. I find it one of the more beautiful cities in Europe." – Joe Russo
"Edinburgh is a world city, visited throughout the year for its beauty and history, but in August, it is the City of Hope. There is something very exciting and romantic about performers of all shapes and sizes, honing their stuff for the biggest arts festival in the world." – Dominic Holland
"But Edinburgh is a mad god's dream." – Hugh McDiarmid
"Being young and extremely naive and coming from a very sheltered place has been a slight disadvantage to me because in Edinburgh, if you meet someone and they're nice, they just become your friend." – Nina Nesbitt
"Edinburgh is a hotbed of genius." – Tobias Smollett
"Edinburgh is a phenomenal location for movies and should be used more." – Denis Lawson
"Half a capital and half a country town, the whole city leads a double existence; it has long trances of the one and flashes of the other; like the king of the Black Isles, it is half alive and half a monumental marble." – Robert Louis Stevenson
Edinburgh Travel Quotes
"There's no leaving Edinburgh, No shifting it around: it stays with you, always." – Alan Bold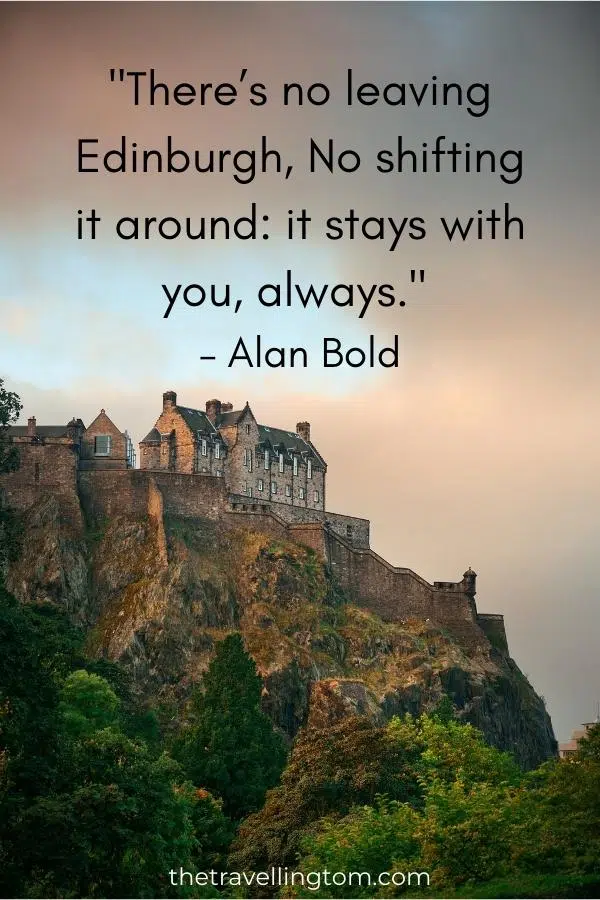 "Edinburgh has a similar climate to Bergen – it's very rainy and grey. There were a lot of days I'd sit inside in front of the computer, make music, and dream about summer – instead of the rainy reality outside." – Kygo
"I'm a bit of a Scotophile. I have a house on the Black Isle, so I'm in Scotland quite a lot and think Edinburgh is just the most beautiful city." – Penelope Keith
"Edinburgh is my adopted home. It's a place where I wanted to come and live, and I managed to arrange my life so it happened." – Peter Higgs
"What I loved about Edinburgh was being able to walk to work through a beautiful place." – Roger Allam
"This might sound really foolish, but when I came to Edinburgh in 1988 I had spent nearly all my life living south of Bristol, and I was just amazed that a city like Edinburgh was actually in the British Isles." – David Nicholls
"I feel at home in Scotland and go back whenever I can. I've played the Edinburgh Festival twice, and I get the train across the Forth Bridge to Lochgelly, just to see it." – Kenneth Cranham
"My parents had never been to Germany. But I knew what I didn't want to write about, and I didn't want to write about Edinburgh. A lot of writers find Edinburgh fascinating, but I never did. As a matter of fact, I couldn't wait to get away from it." – Philip Kerr
"Shetland is the most remote place in the U.K. It's a part of our country, but completely unique. It might be British, but it's closer to Norway than to Edinburgh, and it feels very different from the mainland." – Ann Cleeves
"When writing about Edinburgh, I place my characters in the parts of the city that I myself have lived in, or else know well, those being the Southside, Marchmont in particular, where I lived as a student, and the New Town/Stockbridge area where I live now and have done for the past 30 years." – Joan Lingard
"We are spoilt for beauty in Edinburgh, it's so close to the sea and the mountains." – Lady Amelia Windsor
---
You might also like:
---
Funny Edinburgh Quotes
"Glasgow is less polite than Edinburgh but that's a good thing – they keep it very real." – Nik Kershaw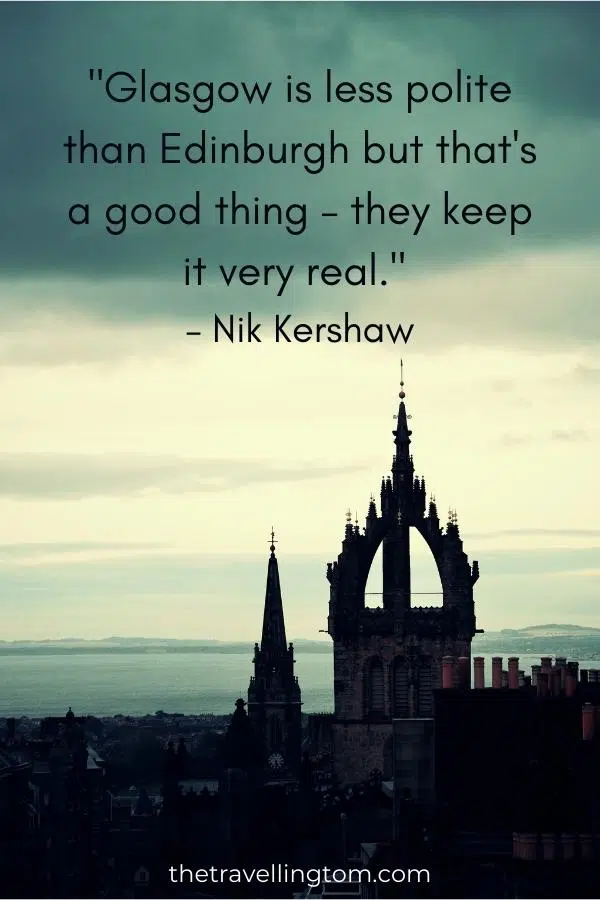 "Eleven years ago, my wife and I had had a baby, so I didn't go to Edinburgh Fringe for the first time in years. Tim Key won the comedy award and I was sat at home with the baby feeling very jealous, genuinely." – Alex Horne
"I grew up in Edinburgh, but my dad's from Glasgow, and my mum's from Chingford in Essex, and I spent time in Ireland, too, so I was always somebody who absorbed accents. I would come back from visits, very much to the annoyance of friends and family, with an accent based on where I'd been." – Chloe Pirrie
"I was waiting for a train at Waverley Station in Edinburgh. My knee was hurting, so I asked a young man for his seat. He replied, 'There's one over there'. I said, 'Please', and when he refused I poured my water over him." – Miriam Margoyles
"I was doing a wee gig at the Edinburgh Fringe, and while I was walking down to the show from the train station, someone stopped and asked if they could get a picture with me. This was about six months before I released my first single as well, so my response was, 'Are you sure?'" – Lewis Capaldi
"I spend a lot of money on the little things that make me happy, like 3 falafels from M&S to eat on the train on the way up to Edinburgh, but I do keep a close eye on the bigger picture. I don't flash the cash ridiculously on expensive things." – Bob Mortimer
"You will always worry – a wee lad from Edinburgh going up on stage in Glasgow." – Iain Stirling
"My dad's pretty funny. He's funny for all of the wrong reasons. The first time I did standup at Edinburgh he sat in the front row and wore sunglasses because he didn't want to put me off." – Ellie Taylor
"The first year I was in Edinburgh in 1999 I got six parking tickets." – Alex Horne
Edinburgh Instagram Captions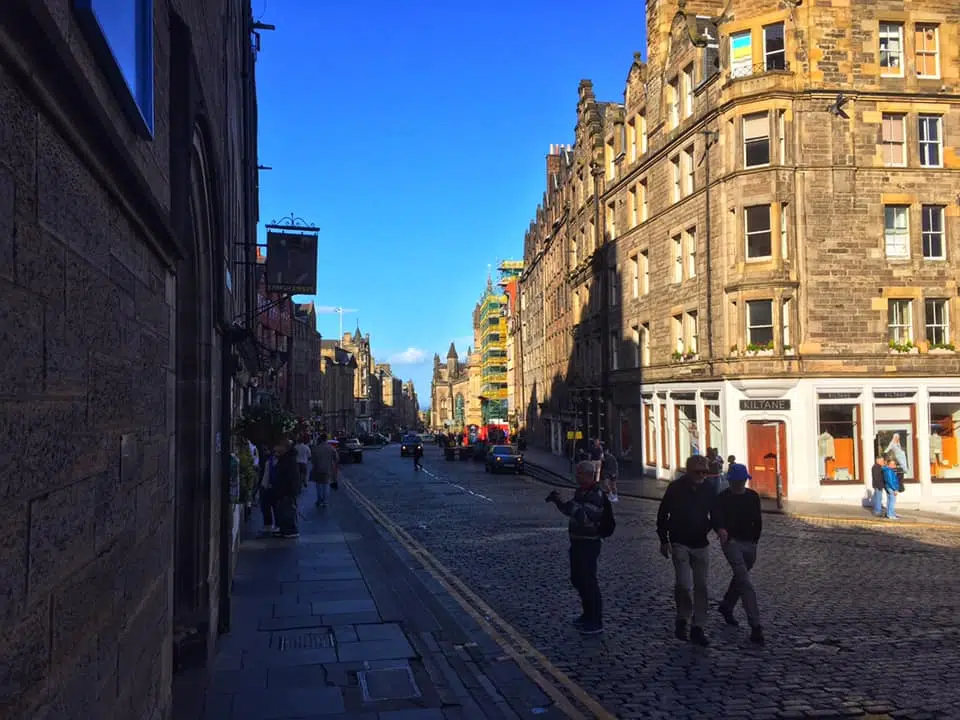 Well put on a kilt and call me Scottish
The one where I go to Edinburgh
Edinburgh, thank you for making me feel so alive
Off to Edinburgh, be back never
Enjoying life one haggis at a time
Daydreaming in Edinburgh
You can leave Edinburgh, but it will never leave you
The Royal Mile is my style
Falling in love with Edinburgh all over again
Keep calm and…I can't keep calm, I'm going to Edinburgh!
Edinburgh Puns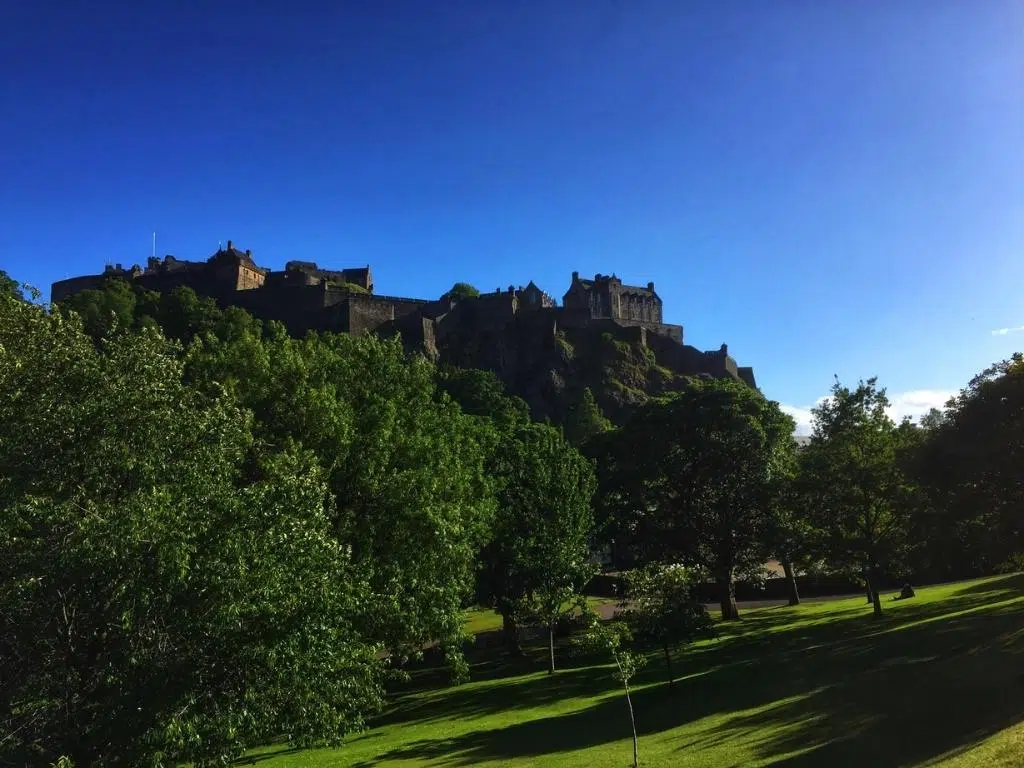 Some like it, Scot!
Edinburgh is my kilt-y pleasure
Winter in Edinburgh is snow joke!
Even the rain can't dampen Edinburgh's beauty
Thistle do nicely
If you don't love Edinburgh, you should be tartan fettered.
Edin-brrrrrrrrrr
Love Edinburgh? Kilt-y as charged!
Enjoying a reign-y day here at Edinburgh Castle
Quotes About Edinburgh's culture and History
"Living in Edinburgh, I consider myself particularly lucky – we have the biggest book festival in the world, a plethora of fascinating libraries and museums, and some of the greatest architecture in Europe." – Sara Sheridan
"I used to say Edinburgh was a beautiful actress with no talent. I thought it was just like a shortbread tin. I think that's because I did six Festivals in a row there, and I never saw the real Edinburgh, just a lot of deeply annoying Cambridge Footlights kids wanting to be actresses." – Michelle Gomez
"When I was deputy chairman I could travel from Glasgow to Edinburgh without leaving Tory land. In a two-week period I covered every constituency in which we had an MP. There were 14. Now we have only one. We appear to have given up." – Jeffrey Archer
"I started studying business and finance in Edinburgh as a backup plan. I was still making music many hours a day, and when I was at university, the electronic music boom started really taking off globally." – Kygo
"Don't get me wrong, growing up in Edinburgh, I was all too familiar with the Hibs and Hearts rivalry. My father grew up in Leith – Hibee territory – just off of Easter Road on Albert Street." – Graeme Souness
"I originally went to Edinburgh for Latin, which I love and the literature is incredible, but then I suddenly realised that languages are so crucial for working in the fashion industry and it is wonderful when you can communicate with everyone." – Lady Amelia Windsor
"I'm hugely fond of Scotland. My daughter, Jemma, was born in the Simpson Memorial Maternity Hospital in Edinburgh, and it always tickled me that she was so vexed she didn't have a Scottish accent even though she was brought up down south." – Rick Wakeman
"It seemed as if the rock and castle assumed a new aspect every time I looked at them; and Arthur's Seat was perfect witchcraft. I don't wonder that anyone residing in Edinburgh should write poetically." – Washington Irving
"My identity has always been confused. Born in Edinburgh of a Scottish/Russian/Jewish mother and an English/Irish/Catholic father, there is no form of guilt to which I was not subjected in my childhood. Members of my immediate family live all over the world – a diaspora of cousins, aunts, uncles and more in a dizzying mix." – Sara Sheridan
"There's all this stuff that is happening in Edinburgh now, it's a sad attempt to create an Edinburgh society, similar to a London society, a highbrow literature celebrity society." – Irvine Welsh
"I was a member of Corstorphine Library in Edinburgh, and every Friday night, my parents took me there to borrow books. I also used to spend nearly all my pocket money on books." – Philip Kerr
"Edinburgh used to be a haughty city." – Alexander McCall Smith
"Beautiful city of Edinburgh, most wonderful to be seen; with your ancient palace of Holyrood and Queen's Park Green; and your big, magnificent, elegant New College; where people from all nations can be taught knowledge." – William McGonagall
"It was here in Edinburgh that in the 1980s I joined with many others to protest against Margaret Thatcher as she arrived to address the General Assembly of the Church of Scotland." – Douglas Alexander
"I try not to think about writers who came before me when I'm writing myself. If I did, given the abundance of literary talent Scotland – and Edinburgh in particular – has bestowed upon the world, I wouldn't be able to get as much as a sentence written." – Allan Guthrie
---
Thanks for reading my collection of the best Edinburgh quotes! Hopefully, you've enjoyed reading and are now considering a trip to this amazing Scottish city.
Do you have any other quotes about Edinburgh? If you do, leave them in the comments below. Let me know if you've been to Edinburgh and what you think. I'm interested to see what your opinion of the city is!
Tom is a travel addict who first left England to spend a year Down Under. Not satisfied with this, he then went to New Zealand, about as far away from home as he could get. He is now planning his next adventures in Europe and Canada while maintaining this blog. Check out the about me page to learn more!