A Catalonia road trip is a great way to see one of the most interesting and beautiful regions in Spain. It has some of the best sights in Spain, including the vibrant city of Barcelona, the beautiful beaches of the Costa Brava and stunning scenery such as Montserrat.
I lived in Barcelona for two years and travelled around the region a lot. While it's easy to travel by train in Spain, you'll miss out on lesser-known spots if you do. This is especially true in Catalonia.
It's much better to rent a car and drive around at your own pace. This way you can stop when you please and admire the beauty of your surroundings which you'll be doing a lot while you're here!
This guide will provide you with an itinerary for driving around Catalonia, including the best places to stop, what to do and how much it will cost!
Without further ado, let's get into it!
Disclosure: This article may contain affiliate/compensated links. For full information, please see our full disclosure policy.
Catalonia road trip
Quick Catalonia road trip itinerary
Distance – 722.4 km (448.8 miles)
Time – 7 days
Day 1 – Barcelona to Tarragona: 99.6 km (61.8 miles)
Day 2 – Tarragona to La Seu d'Urgell: 177 km (109.9 miles)
Day 3 – La Seu d'Urgell to Figueres: 204 km (126.7 miles)
Day 4 – Figueres to Girona: 48.8 km (30.3 miles)
Day 5 – Girona to Tossa de Mar: 38.2 km (23.7 miles)
Day 6 – Tossa de Mar to Montseny: 78.8 km (48.9 miles)
Day 7 – Montseny to Barcelona: 76 km (47.2 miles)
Spain is a big country, but the good thing about this road trip is that Catalonia is easy to get around. Compared to driving around Andalucia, the distances will be a lot shorter.
Catalonia is blessed with some great places to visit which make for an enthralling road trip. Five to seven days is the optimal time to see the region.
You'll get to see great places such as Figueres in the north, to Tarragona in the south, while enjoying the many things to do in Barcelona, before after, or during this trip!
Before setting off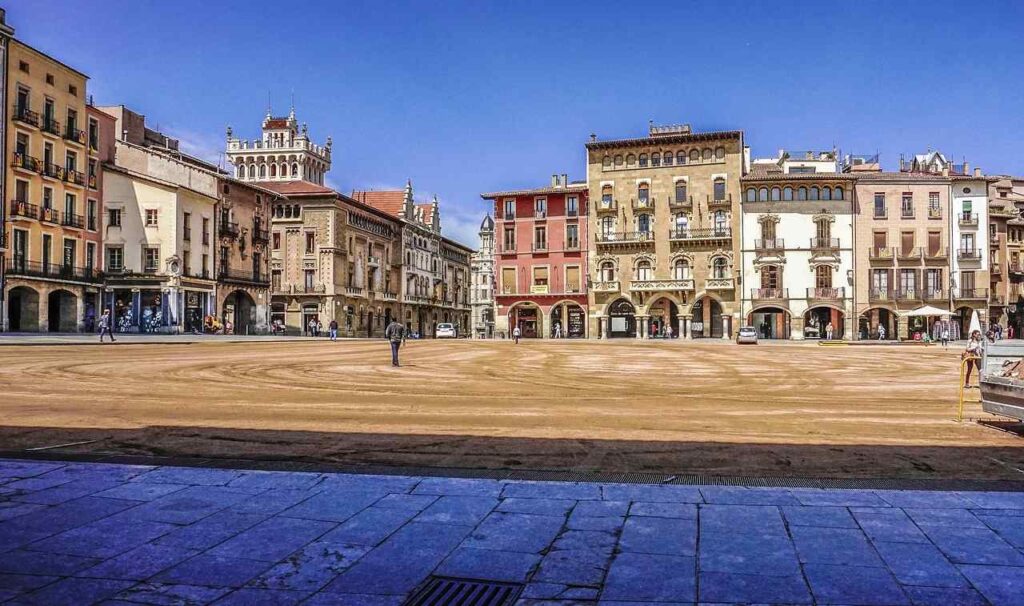 Before you do any road trips in Spain, you should have as much sorted as you can. The most important thing to have is a vehicle in which to do the trip. This can be your own car or one that you rent when you arrive in Barcelona.
If you live over the border in France or want to drive from Northern Europe, this is a good road trip to do for an Easter holiday. Otherwise, it's better to fly in and rent a car or a campervan. Which you rent depends on how many of you there are. Although, I'd recommend a car unless there is more than four of you.
A car is more than sufficient for this road trip and you'll find plenty of places to stay along the way too! If you're renting a car, make sure it has all the relevant paperwork, safety gear and is in good shape before you set off!
You can book a rental car directly with companies, but my advice would be to use Rentalcars.com instead. They are a comparison website, which takes all the prices from the main rental car suppliers and gives you the best price. You can often get an upgrade free of charge when you go to pick up your car too! Click here to book your rental car.
Important info
Driving in Spain can be tough at times due to the size of the country. Although driving in Catalonia doesn't involve long distances, you'll still be on the road a lot.
Perhaps the most important thing to remember is that you drive on the right-hand side of the road in Spain. If you're from a country that drives on the left, like me, this is one of the most important things during the trip. It may seem weird at first but you soon get used to it!
Road trips can be tiring so If you feel tired while driving, take a break. Driving can sap you of energy and the longer you drive the more tired you'll be. It's better to get to your destination a bit late, then risk causing an accident!
No road trip should be done at the expense of safety. This includes keeping yourself well fed and hydrated during your trip. Check out my road trip food ideas too, to ensure you know how to do this while you're on the road.
It's important you take regular breaks while you're driving. Even though the distances aren't great between places in Catalonia if you feel tired take a rest or 30 minutes or so. This is how accidents happen. Plus, the stops are a good excuse to check out the amazing scenery in this part of the world!
Before doing any road trip, ensure that you have proper travel insurance! I use World Nomads to keep me safe on the road, it's designed for backpackers and adventurous travellers.
You never know what can happen on the road. Keep yourself protected against all eventualities! Click here to get a quote!
Essential items to pack for a Catalonia road trip
As well as the items listed below, it's important to know what to pack for Spain too. Depending on where you travel in Spain and what time of the year it is, the climate varies a lot. It will be hot during the summer, but temperatures can plummet during winter, especially inland.
If you're doing this trip in winter, a jacket and warm clothes are essential. While waterproofs will be necessary if you planning on hiking while you're in Catalonia.
In summer, you'll need sunscreen, sunglasses and light fitting clothes. It will be hot and humid in Catalonia. You certainly won't need a jacket in those conditions!
Below are a few items you can find on my road trip packing list, I recommend you take on your Catalonia road trip, to make the drive that little bit easier!
Why you should do a Catalonia road trip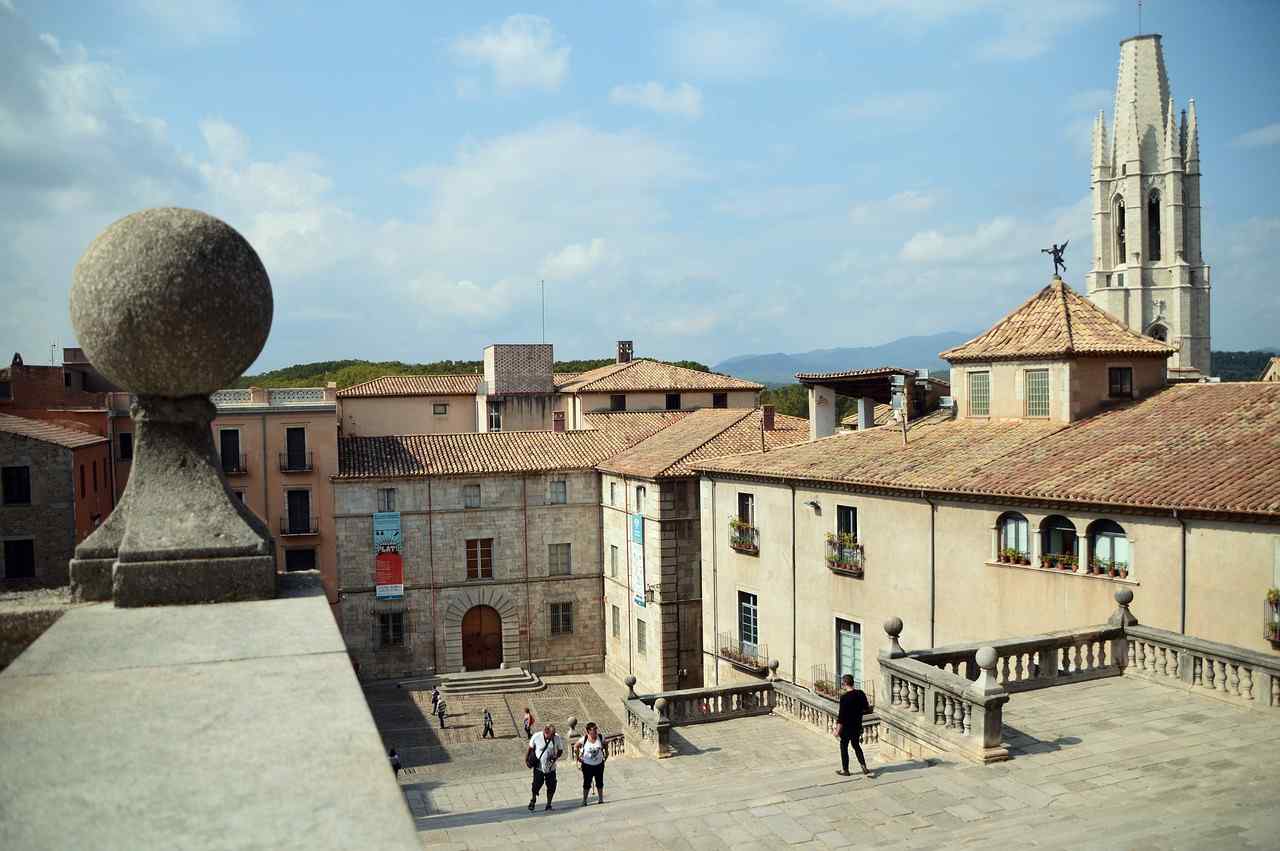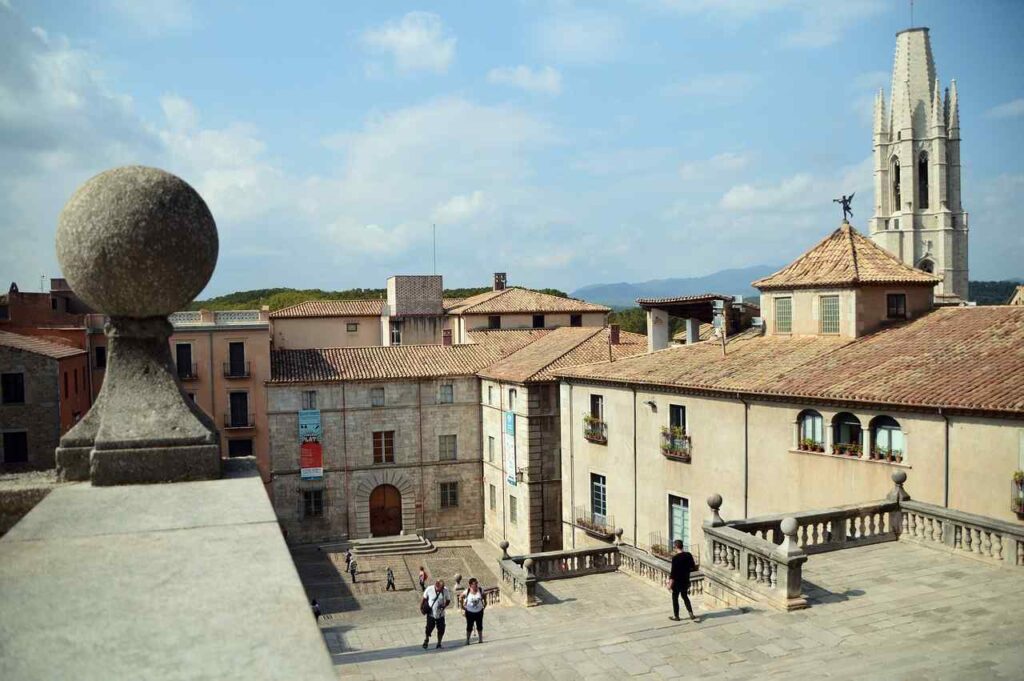 The simple answer to this is that it's the best way to see Catalonia. Driving around by car allows you to get to places you wouldn't otherwise see.
The region is served by an excellent rail network that covers almost everywhere, but there are few places that slip through the net.
Of those places, Besalu, Cadaques and Tossa de Mar are a few notable spots. They are among the best places to visit in the region and it's not easy to get them unless you take a bus.
The beauty of a road trip is that makes getting around Catalonia much easier. You can simply drive to these places and not worry about bus schedules, or trains.
The fact that there is so much to see in Catalonia is another reason to do this trip. It's incredible that there are so many great places to visit in one region.
Driving is the best way to do this and if you want longer than a few days in Barcelona, but want to see more, this road trip is a great way to do just that!
Where to stay in Catalonia
The good thing about this road trip is that there are plenty of places to stay along the way. Catalonia is one of the most populous parts of Spain, so most places have a range of hotels.
You won't struggle to find accommodation in Barcelona, Girona and Tarragona, as they are popular tourist spots. You'll have fewer options in places such as La Seu d'Urgell, but there will still be places to stay.
What might prove tricky is finding hostels or budget accommodation in less touristy places. You might have to pay a little extra to stay in a hotel there and in Tossa de Mar too.
However, prices aren't that expensive in Spain, so this won't cost the Earth. Below are a few of my recommendations for places to stay on a road trip in Catalonia.
Places to visit on a Catalonia road trip
With so many places to see in Catalonia, you're split for choice on this road trip. You're not going to see every part of the region, but you can see a large chunk of it.
A car is handy to have in Catalonia because there are some beautiful places that are not connected to the rail network such as Cadaques and Tossa de Mar.
As someone that spent two years living in Catalonia, I have seen large parts of the region. Here are a few places you can't miss out while driving in Catalonia!
Barcelona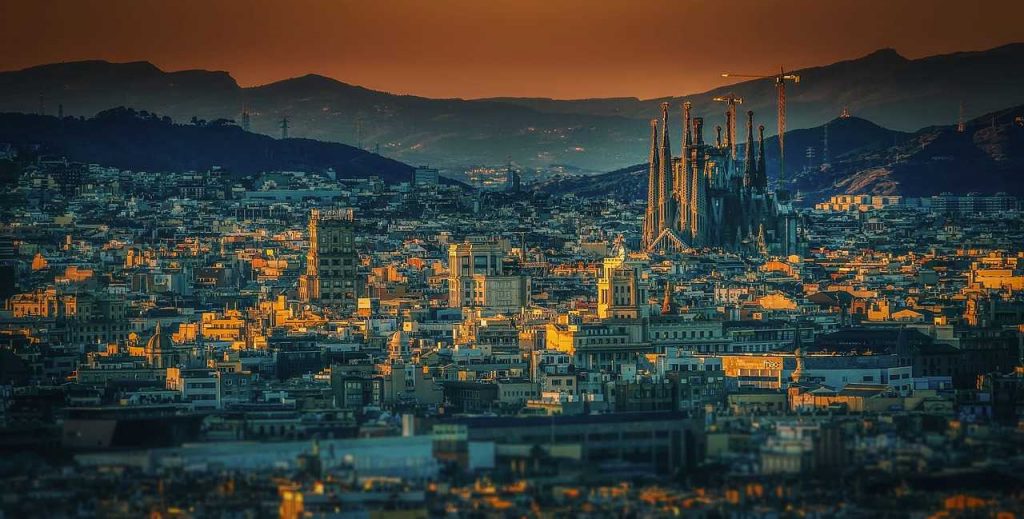 Barcelona is the biggest city in Catalonia and one of the most popular tourist destinations in Europe. So it stands to reason that you'll want to visit the city as part of the trip.
If you're flying into the country, Barcelona will likely be the start and endpoint for your road trip. My advice is to see Barcelona in 3 days either before or after you start the trip.
It's a waste to explore it for a day and move on. There is a lot to see in the city and if you rush trying to see places such as Sagrada Familia, Parc Guell and Barceloneta you'll be stressed the whole time you're there.
This will mean you miss out on lesser-known gems such as Montjuic and the beaches further up the coast from Barceloneta. Barcelona is a great city with a lot to do, just makes sure you take the time to do it justice.
Girona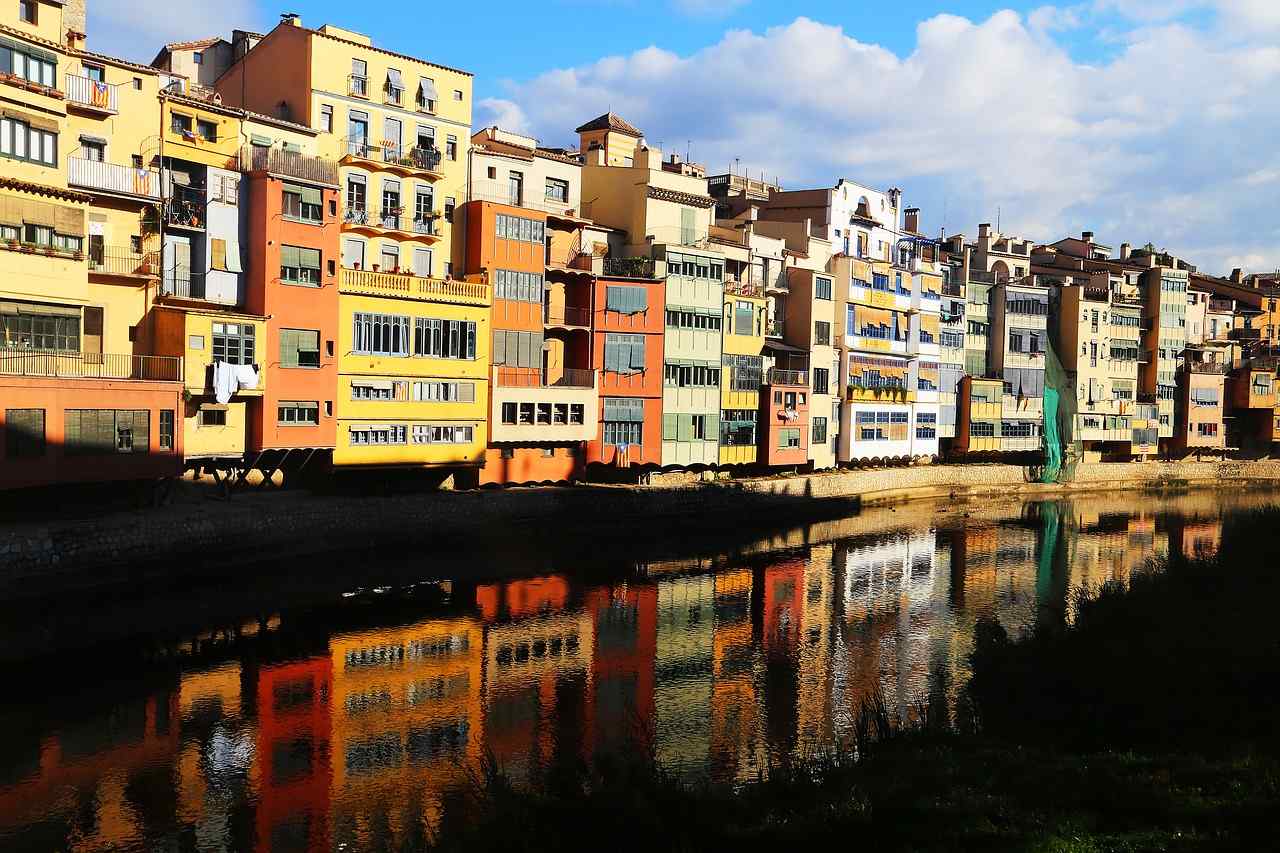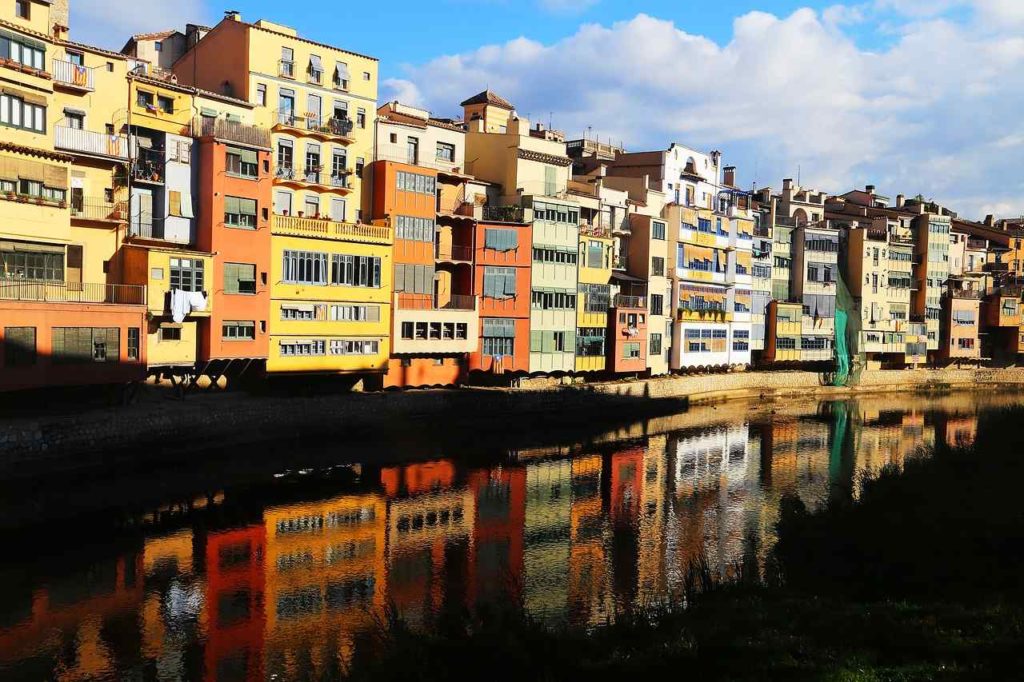 Girona is a beautiful city located to the north of Barcelona. It's a medieval city with a lot of historical sites and stunning scenery. For those of you who are fans of Games of Thrones, portions of the series were filmed in the city.
The towering cathedral is one famous landmark that was prominent in the city. As well as this, there are many other things to do in Girona.
The Roman walls are a great way to see the city as they wind around the exterior. They also provide you with some fantastic views across the city. You can also wander the medieval streets and try the food in some of the local cafes.
Girona is a lovely place to visit. You'll find culture, great food and beautiful scenery, especially by the river, when you stop in the city!
Montserrat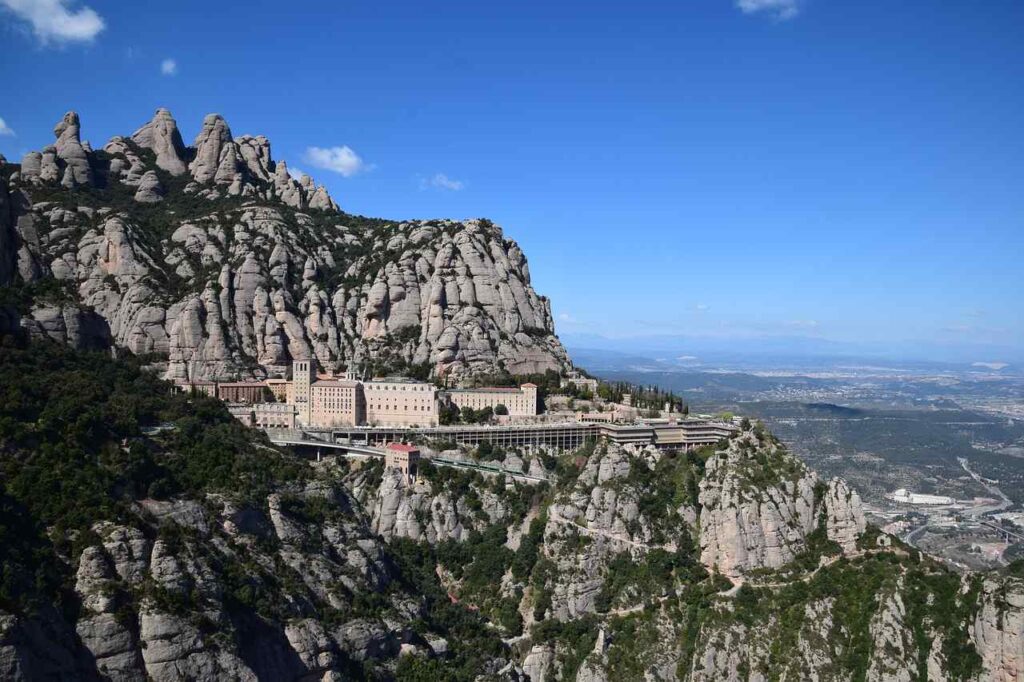 If there's one place you shouldn't miss out on while driving in Catalonia, it's Montserrat. Why I hear you ask? Well, it's one of the most visually striking places I've ever been is the reason why.
The rock formation found there is one of the most unique I've seen. You can see them from a distance as your travelling towards the area and it does feel like you're travelling to an alien landscape at times.
The main to visit is to hike the mountain which will provide you with some stunning views. You'll also come across the monastery which is based in the area, which is worth checking out too.
Remarkably, it's been there since 1025 and is a prominent place of worship due to several miracles that are said to have occurred there.
Tarragona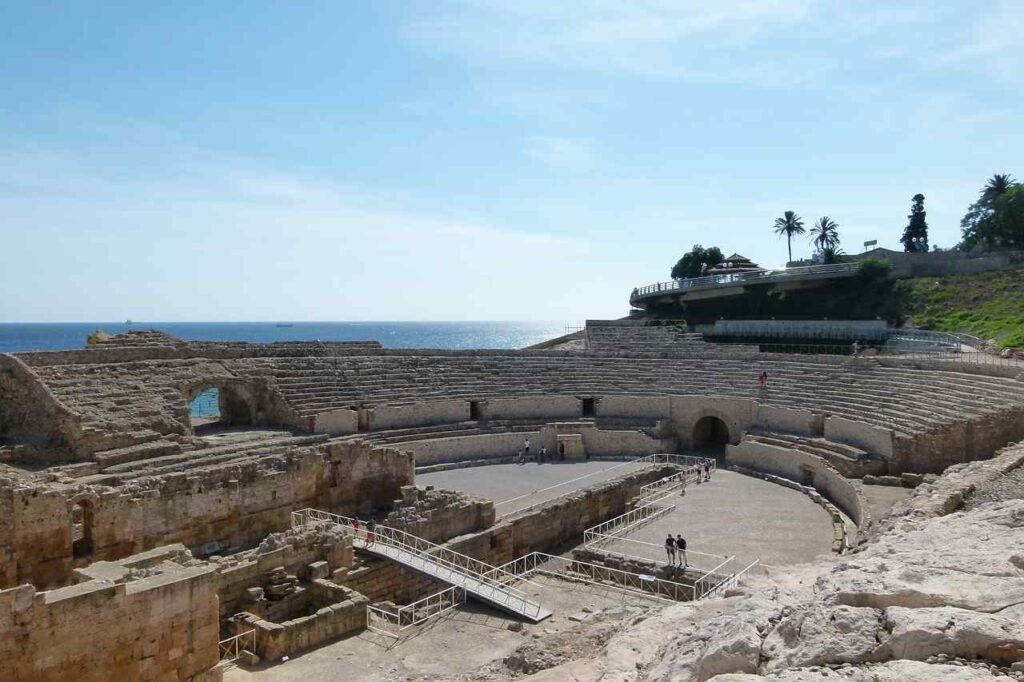 Tarragona is a beachside city located about an hour south of Barcelona. If you're doing this trip during the summer, it's one of the best places to stop along the way.
It will be busy during the summer months, but the beaches here are great. Plus, it's a nice place to relax before you head off on the next part of your trip.
Another aspect of Tarragona that often gets overlooked is its history. The city is full of well-preserved Roman sites that are begging to be explored.
The Roman amphitheatre in the city is an impressive sight as are the Roman walls that can be found in the city too! Tarragona represents one of the best places to stop while driving around Catalonia because it has something for everyone.
Tossa de Mar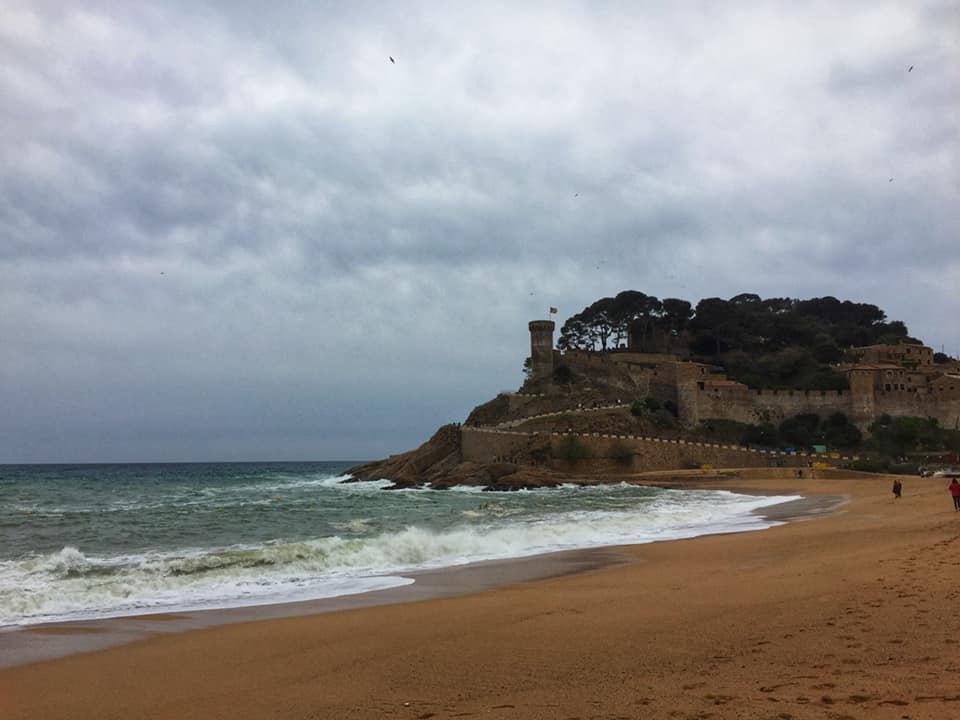 Tossa de Mar is one of the lesser-known places to go visit in Catalonia, but it's undoubtedly one of the best. This beachside town is a beautiful place and somewhere you have to visit on this road trip.
As it's not connected to the train network in Catalonia, it can be hard to get to Tossa de mar unless you have a car. This is one of the reasons why it's a good reason to do this trip and to travel by car.
Once you get to this town you will be treated to a pristine beach and some incredible sights. The castle at the end of the beach makes for an imposing sight and it offers great views of the area from the top.
Tossa de Mar is a great place to visit throughout the year, although you can't enjoy the beach in winter as much as you would during the summer.
Things to do while driving around Catalonia
The good thing about going on a Catalonia road trip is that you aren't short of things to do. The region is one of the best in Spain for the variety of activities that you can do.
Hiking, kayaking, relaxing at the beach and watching top-class football are all things you can do while you're on this trip!
Below are a few things I think you should set aside time to do while you're on this trip.
Relax at the beach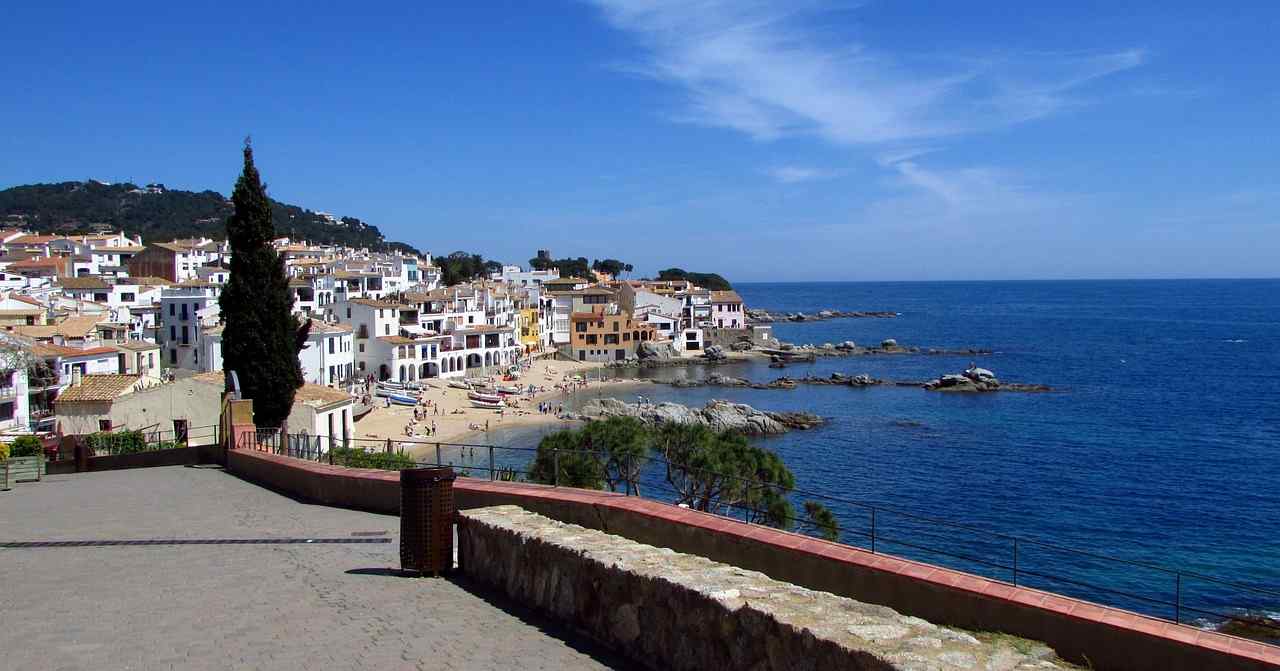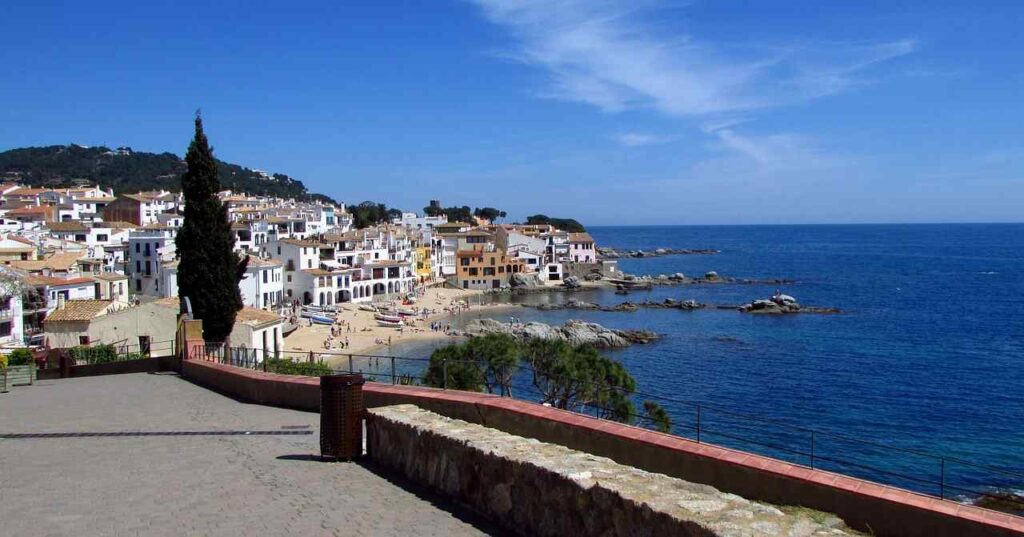 A good reason for many people choosing to travel to Catalonia is to go to the beach. The region is blessed with some of the best beaches in Spain.
Barceloneta is the min beach in Barcelona, but you have a pick of better ones if you walk down the coast. Plus, you can drive up the Costa Brava to places like Calella and Tossa de Mar for some fantastic and less crowded beaches.
Tarragona is also renowned as a beach-going destination and is a great place to stop along the way to relax at the beach.
Relaxing at the beach is one of the best reasons to do this road trip in the summer. The weather is almost always warm, which means a few hours at the beach will come as a welcome from being stuck inside a sweltering car!
Go for a hike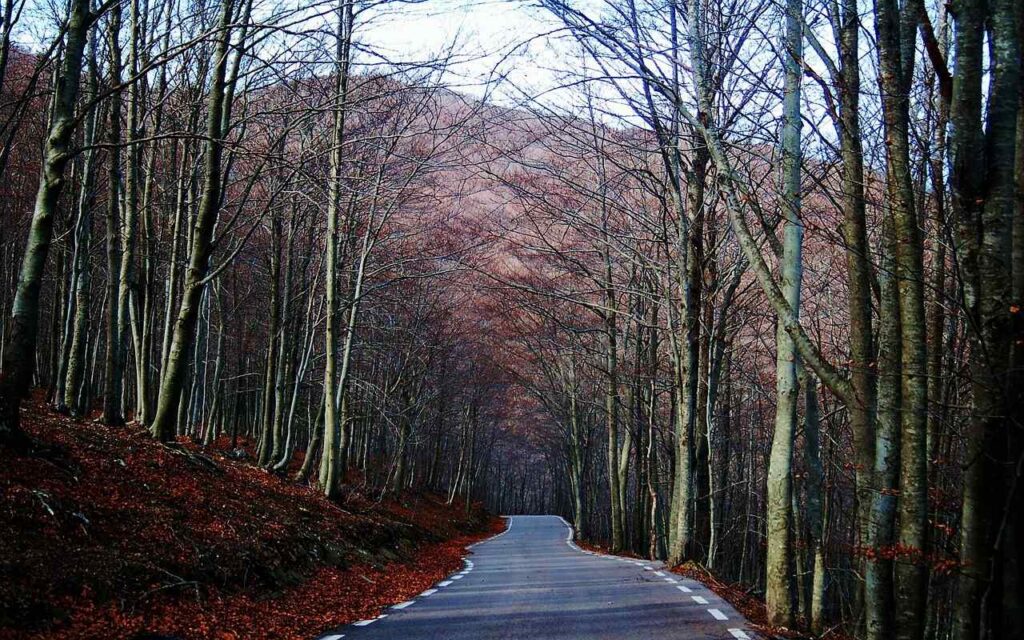 One of the many benefits of doing a Catalonia road trip is that it is one of the best areas in Spain to get into the outdoors.
The main place to do this is Montserrat. The hike up to the top and around the area is spectacular and offers some fantastic views.
Another good place to go hiking is in Montseny. The trails here are beautiful and you will a lot of interesting scenery here too.
You can even go for a different kind of hike in Barcelona. Walking through Parc de Collserola, or walking from a town such as San Cuget back to Barcelona, as I did in the past.
Take note, the hikes in Barcelona are probably better to do before or after you start the trip. However, if you're an outdoors person, you'll be glad to know there's plenty of options for hikes in this part of the world.
Watch some football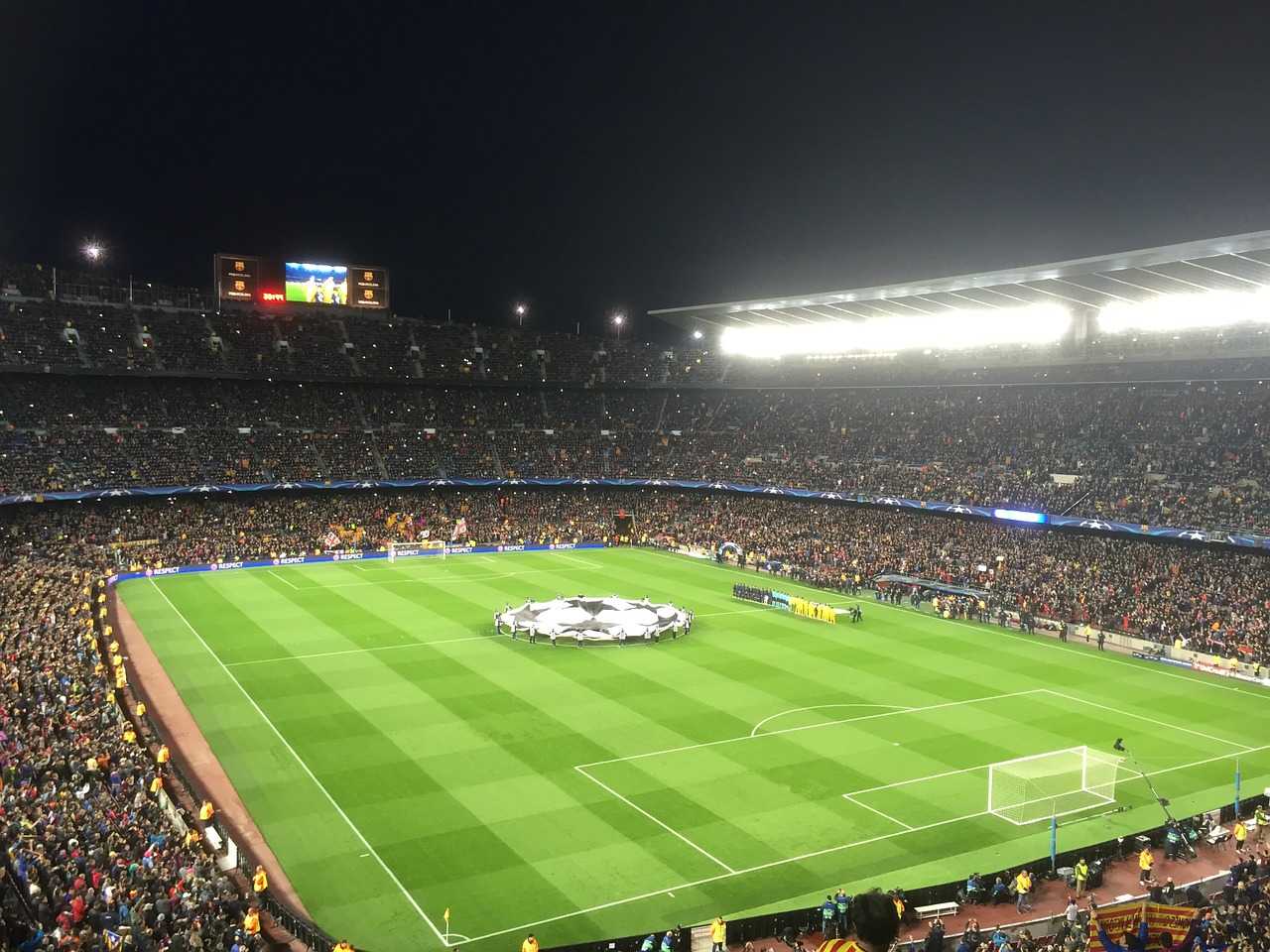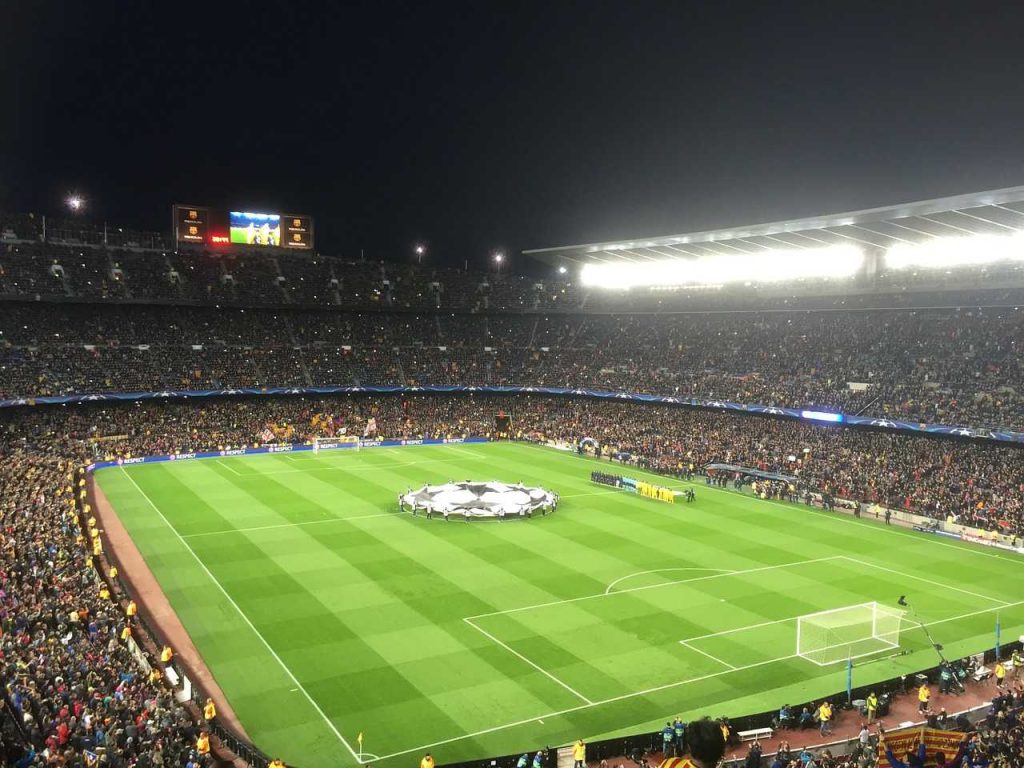 The great thing about visiting Catalonia is that if you're a football fan, you're in the same region as one of the best teams on the planet. FC Barcelona.
Often, the existence of the football team is enough reason for people to visit the city. As a big of the sort myself I get it. Barcelona is one of the biggest and most successful teams in history. It makes sense people want to come and watch them play.
If you visit during the football season and there is a game on, you should go! I went to Camp Nou a couple of times while I lived in the city and it was great.
Not only is the football high quality, but the stadium is a thing of beauty itself. holding close to 100,000 people it almost feels like a modern-day Colosseum!
Even if you're not a fan of football I recommend going. Football is intrinsically linked with culture in Catalonia, it's an experience you'll remember for a long time.
Example Catalonia road trip itinerary
Day 1 – Barcelona to Tarragona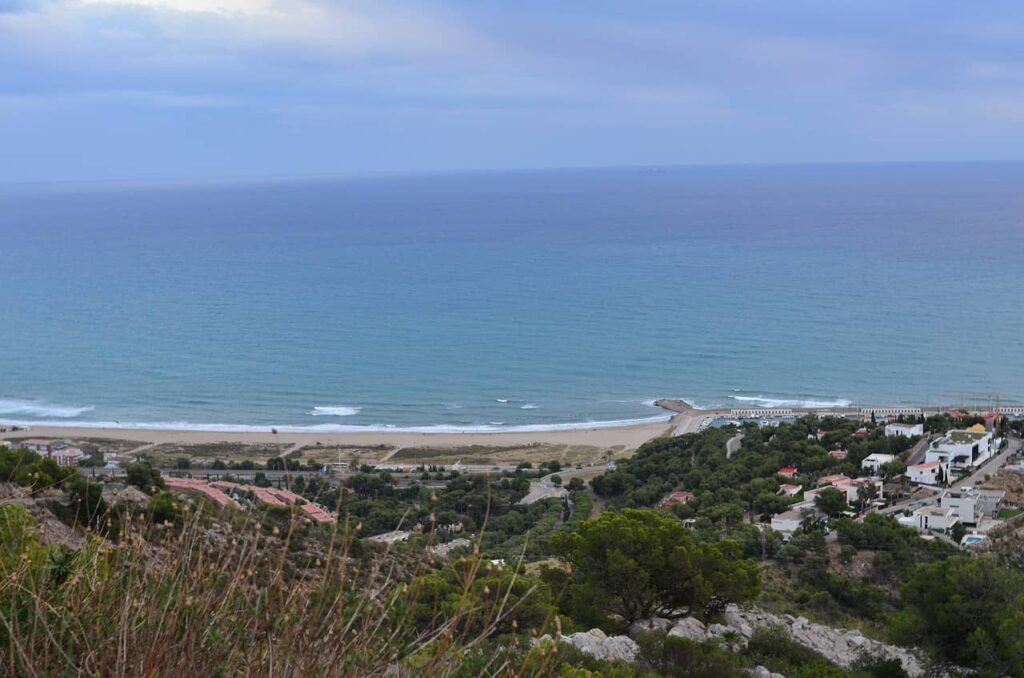 Distance
99.6 km (61.8 miles)

Time without stops
1 hour 15 minutes
The first part of this road trip in Catalonia is straightforward. You have the short drive from Barcelona to Tarragona which takes you down the Catalonian coast.
You have a few places you can stop along the way. One of them is Castelldefels, which is a small town about 30 minutes from Barcelona. It's a nice place, with a lovely beach and is a good place to stop for lunch if you leave late in the morning.
Alternatively, you could stop in Sitges, which is another town further down the coast. Sitges is more lively than Castelldefels and has a great beach too. Of course, you can choose to just drive straight to Tarragona, which isn't a bad option considering how much there is to do there.
Once you're there, you can head to the beach and relax. Or, you can spend your time checking out the cultural delights of Tarragona. This part of the city often gets overlooked due to its prevalence as a beach destination, but there are a lot of Roman ruins in the city.
My advice is to see as much of it as you can, which includes the impressive Roman amphitheatre. It's a beautiful city and it would be a shame to get there without seeing as much of it as you can.
Day 2 – Tarragona to La Seu d'Urgell

Distance
177 km (109.9 miles)

Time without stops
2 hour 26 minutes
This is one of the longest drives of the road trip as you make your way from the coast to the interior of Catalonia.
I found this to be an interesting part of the trip. The difference between towns on the coast and the interior is stark. It's a comparison you'll notice in the composition of the towns and the people.
The interior is much more fiercely Catalan than the coast, so you may find a few people reluctant to speak Spanish here. As well as a lot of people, particularly the older generation, who speak little English.
You have a few places you can stop along the way such as Montblanc or Guissona, but these are predominately small towns. You won't find much to do here apart from wander around and admire the nature of the towns.
My advice is to drive to La Seu d'Urgell in one go, with a short break somewhere along the way. You could even spend the morning in Tarragona and leave in the afternoon if you wanted.
La Seu d'Urgell has a few things you can do there such as canyoning or rafting along the kayak course that was part of the 1992 Olympics.
You'll also find the standard range of impressive buildings that seem to be in every town in Catalonia!
Day 3 – La Seu d'Urgell to Figueres

Distance
204 km (126.7 miles)

Time without stops
2 hour 40 minutes
The third leg of the drive is the longest part of the road trip. It takes just under two hours and forty-five minutes to drive from La Seu d'Urgell to Figueres.
This is because you are cutting through the hilly and mountainous heartland of Catalonia close to the Pyrenees. This is great if you like hiking because there is plenty you can do on this drive, especially around the Garrotxa National Park.
Another option is that you could head northwards from La Seu d'Urgell to check out Andorra before you go to Figueres. Andorra is an interesting place with some great scenery, but this detour will add time onto your journey to Figueres, so I'd only go if you really want to visit.
One place you can stop at before you get to Garrotxa, or if you don't want to stop there, is Vic. It's a charming city that is one of the oldest inhabited places in Catalonia. You'll find lots of interesting buildings and museums you can explore.
It's a great place to stop for a few hours, to get some food, take a break and see some interesting sights. Once you're past Garrotxa, another place you could stop is Besalu. This is an old medieval town that is stunning. It wouldn't look out of place in a Game of Thrones episode!
This part of the drive does have some great places to stop along the way. Unfortunately, you probably can't stop at them all, otherwise, you won't get to Figueres till late at night. Out of the lot, Besalu is probably the most interesting. While Garrotxa is the ideal place to stop for nature lovers.
Once you get to Figueres, the primary attraction is the Salvador Dali museum. This is one of the weirdest buildings in existence anywhere, as you can see above.
However, it's the best place to learn more about Dali, his life and art. If you arrive in Figueres late at night, you can check this out in the morning, as the drive to Girona the next day is a short one.
Day 4 – Figueres to Girona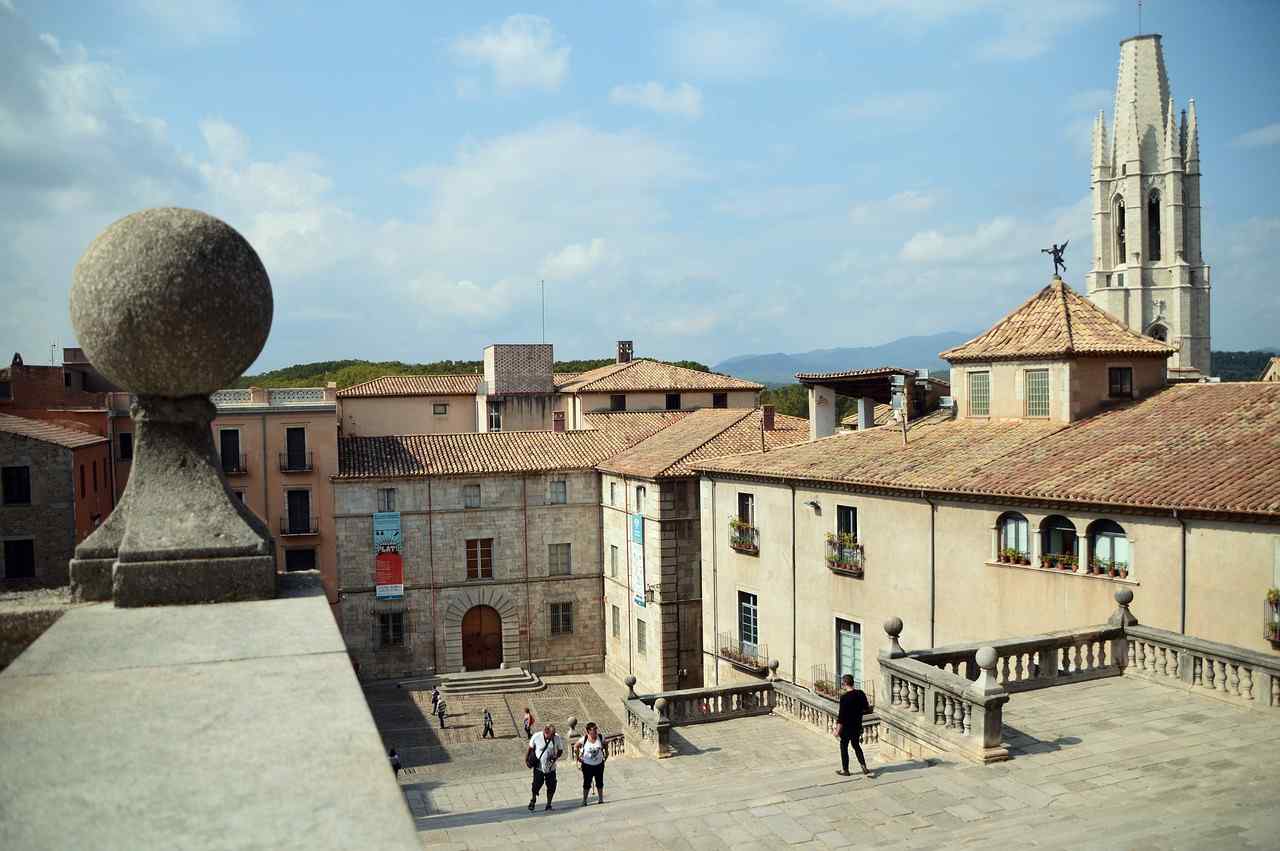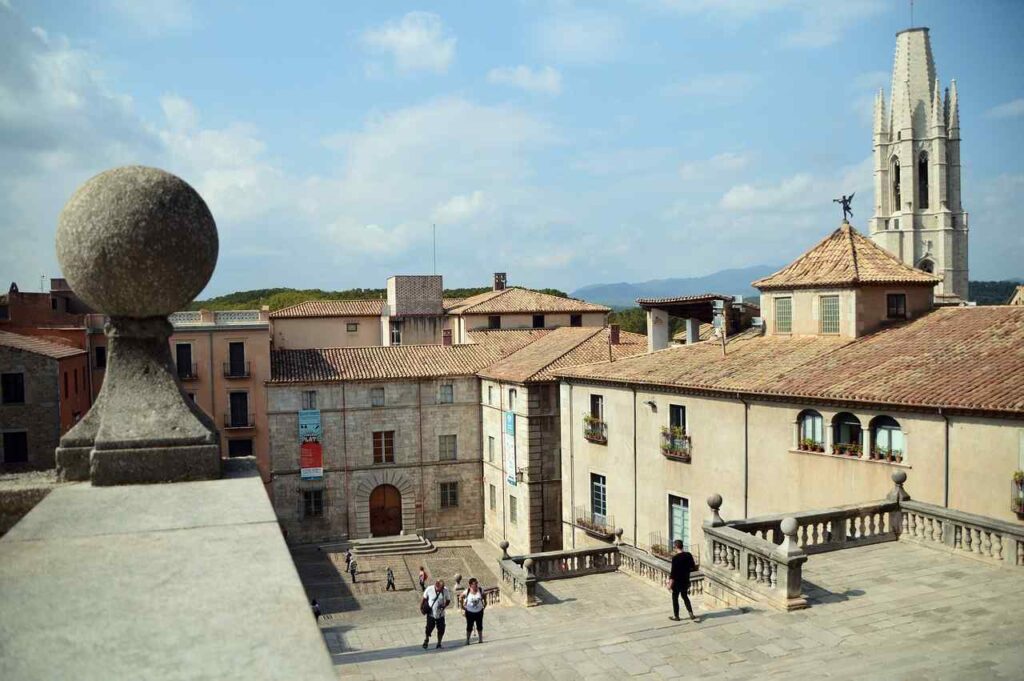 Distance
48.8 km (30.3 miles)

Time without stops
40 minutes
The drive from Figueres is a short one, at just forty minutes. If you didn't get to see much of Figueres the day before, this gives you a great chance to look around before you set off for Girona.
Due to the drive being a short one, there isn't much point in stopping along the way. You're best getting to Girona as early as you can so you can explore it.
That's because there is a lot to see!
Girona is one of the most beautiful cities I've been to. It's an old medieval city that some of the best architecture you'll ever see. Some of the buildings here are impressive. Not least the cathedral which towers above you when you first see it.
Another place that you need to check out is the waterfront and the Eiffel Bridge. Houses in a variety of colours, curve along the riverbank in spectacular fashion.
This is one of my favourite spots in the city and it makes for an amazing photo. Girona has several fantastic places to eat too, which you have to check out while you're there. La Fabrica is one of the best, but it does get busy so get there early to avoid missing out.
Finally, you can't leave Girona without walking the Roman walls to get an elevated view of the city and its surroundings. The views are incredible and you can marvel at the ingenuity of the Romans and their engineering feats too!
Day 5 – Girona to Tossa de Mar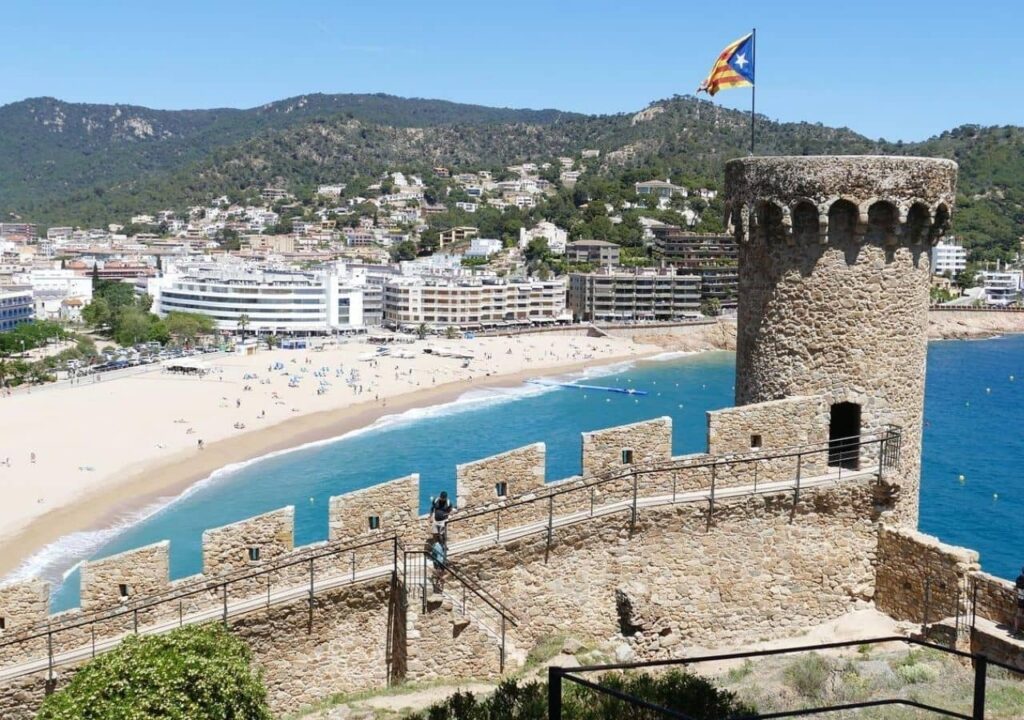 Distance
38.2 km (23.7 miles)

Time without stops
43 minutes
The drive from Girona to Tossa de Mar is slightly longer than the previous days at forty-three minutes. Again, there isn't much point stopping along the way, with driving straight to Tossa de Mar the best option.
This leaves you with two options: stay in Girona for a bit longer, or head to Tossa de Mar and spend the majority of the day there. If it's sunny, I'd choose the latter, while the former is better in winter or cold weather.
Once you get to Tossa de Mar, you'll find of Catalonia's hidden gems. It's a beautiful little town that has one of the best beaches in the country. On a warm day, there are many other better places in Catalonia to be.
The castle at the end of the beach makes the place feel extra special. You can explore it and get an excellent view of the town below.
If the weather is warm, Tossa de Mar is an ideal place to relax for a few hours on the beach. Depending on what you've done the past few days, it will be nice to relax for a bit!
Day 6 – Tossa de Mar to Montseny

Distance
78.8 km (48.9 miles)

Time without stops
1 hour 15 minutes
The drive from Tossa de Mar to Montseny is longer than the past two days, but at an hour and thirteen minutes, it's still a short drive.
Montseny is predominately a sprawling park rather than a thriving metropolis. I understand if the outdoors isn't your thing and you'd rather skip it and head straight to Barcelona.
You're well within your rights to do that. However, you will be missing out on one of the most beautiful parts of Catalonia.
There are plenty of trails for you to explore the area and it's a good idea to spend at least half a day walking around the park to take it all in.
Day 7 – Montseny to Barcelona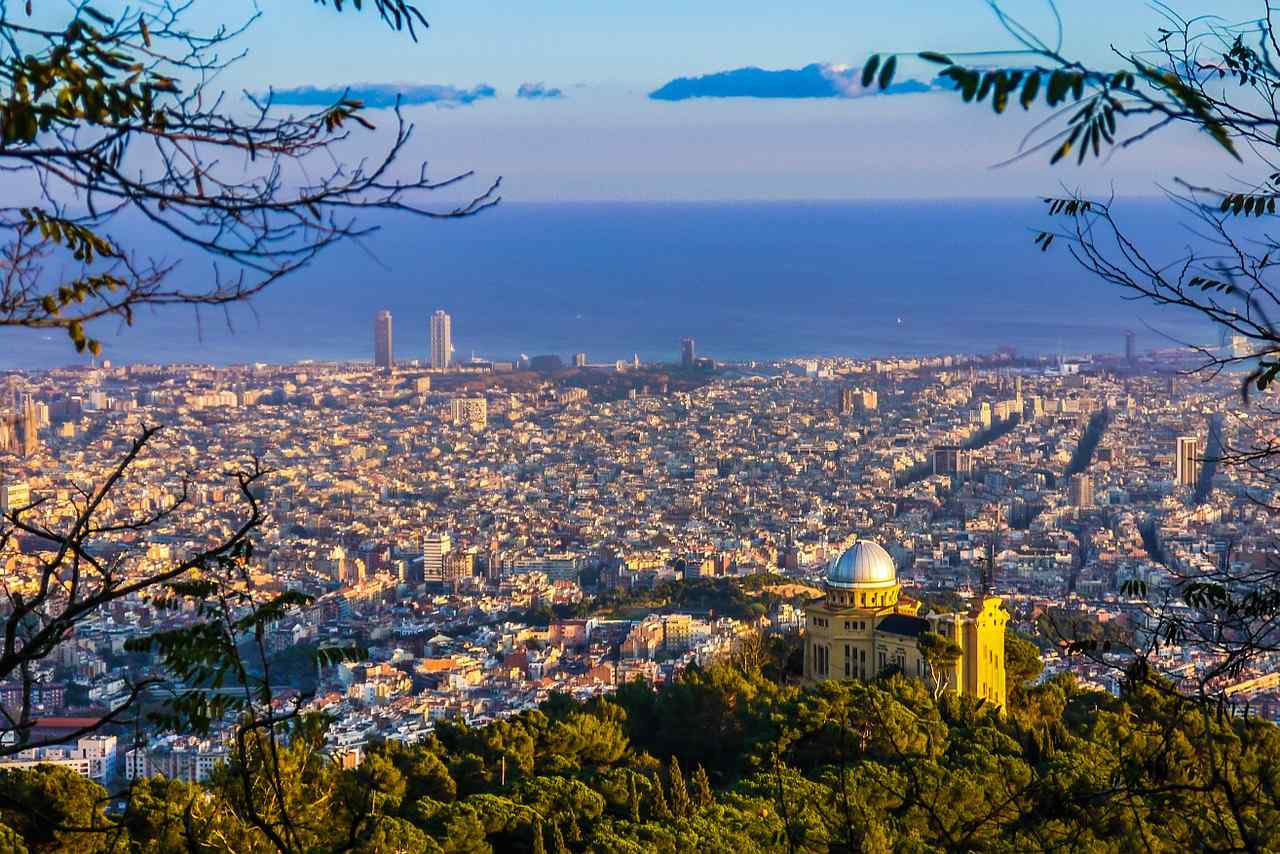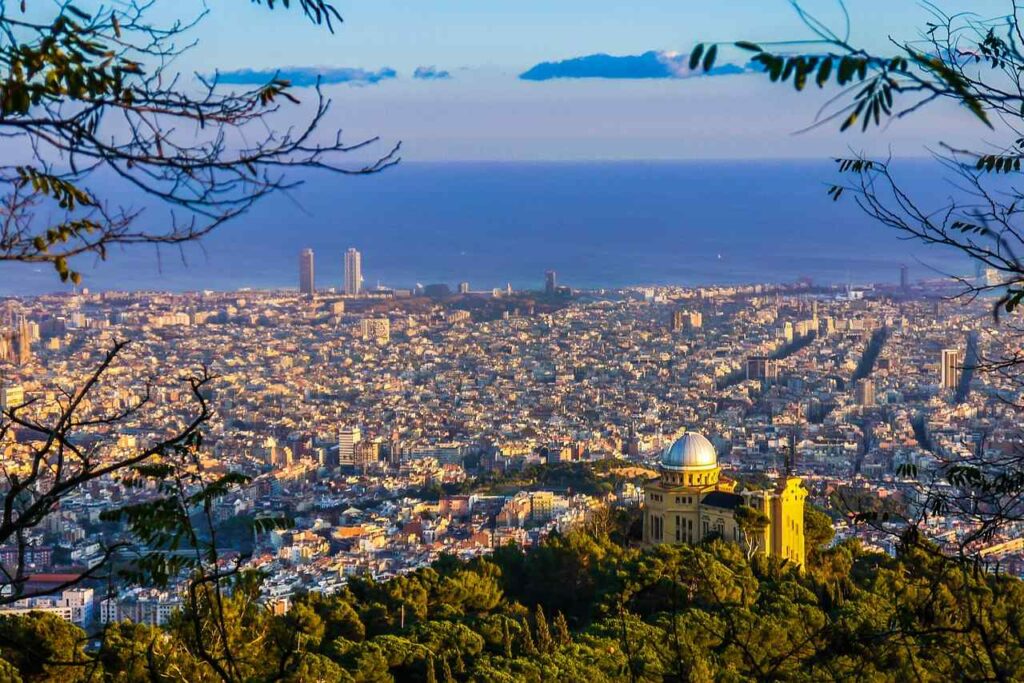 Distance
76 km (47.2 miles)

Time without stops
1 hour 17 minutes
The final leg of the trip takes you from Montseny back to Barcelona, the starting point of the journey. Again, it's not the longest drive at around one hour and seven minutes.
You have two options during this drive. You can either drive all the way to Barcelona, or you can stop somewhere along the coast for a break. My advice is to head back to Barcelona and stop just outside the centre.
That way you can enjoy one of the beaches such as Bogatell or a bit further up such as Badalona. Of course, you may want to get back and check out the sights in Barcelona, which is perfectly understandable.
Whatever you decide to do, whether's it's relaxing at the beach or taking in the sights of Barcelona, you're sure to have a great time!
How much does a Catalonia road trip cost?
An element of road trips that is unavoidable is spending money. No matter how long or short your drive is, it's going to cost money!
The good thing about doing a road trip in Spain compared to other countries in Europe is that it's cheap. The cost of road tripping in Spain is a lot cheaper than places such as Germany and the Netherlands.
If you do the trip in a campervan, it will be even cheaper as you won't pay for accommodation. While it's not expensive in Spain, if you're in a group of four, renting a campervan is a good way to reduce costs.
Here's a link to a fuel cost calculator, which will be useful on the trip. Using the fuel price data from a Google search for "petrol prices Spain", input the figure into the calculator and you're set.
I got a quote of €1.16 per litre driving the distance in a car with average fuel consumption of 5.7 litres per 100km. This led to a total of $47.77 for the trip. Considering the distance covered, that is a very reasonable price!
Even if there is only two of you on the trip that is a good price. The cost of renting a car is around €60 a day, add in food and drink, any tours and activities you may do and the cost of the trip comes to about €200 per person.
If you're backpacking in Spain or considering a different holiday to see more of the country, this is a great trip that won't cost the Earth. Considering the places you get to see during this road trip, you're getting a bargain for such a low price!
Need a rental car?
I use Rentalcars.com whenever I need to rent a car. They offer the most comprehensive listings of rental cars on the web. Plus, their deals are often cheaper than if you went straight to the supplier!
Concluding thoughts
A Catalonia road trip is without a doubt one of the best road trips in Spain. It's incredible that there is so much to do in such a compact geographical area.
From relaxing at beaches to hiking in the mountains to checking out interesting sights, Catalonia has it all and driving is the best way to see it!
Have you been to Catalonia? Did you drive around to check out the region? Leave me a comment below and let me know your thoughts!
Need travel insurance?
You can buy and claim online, even after you've left home. Travel insurance from WorldNomads.com is available to people from 140 countries. It's designed for adventurous travellers with cover for overseas medical, evacuation, baggage and a range of adventure sports and activities.
Pin for later