Brisbane is one of the best cities on the popular East Coast backpacker route in Australia.
If you're travelling in Australia, or in the country on a working holiday visa, then this Brisbane travel guide will come in handy.
The city is located right in the middle of the East Coast, in the state of Queensland. Travelling to Brisbane is a must, especially, if you're travelling along the East Coast.
There are plenty of things to do in Brisbane, including visiting the Southbank along the river, and the world-famous Australia Zoo, which is located outside the city!
Perhaps, the only downside to Brisbane is that there's no beach, although there is a makeshift one in the Southbank.
Brisbane is an interesting and vibrant city, that should be part of any Australian backpacking itinerary!
Disclosure: This article may contain affiliate/compensated links. For more information, please see our full disclosure policy.
Brisbane Travel Guide
General info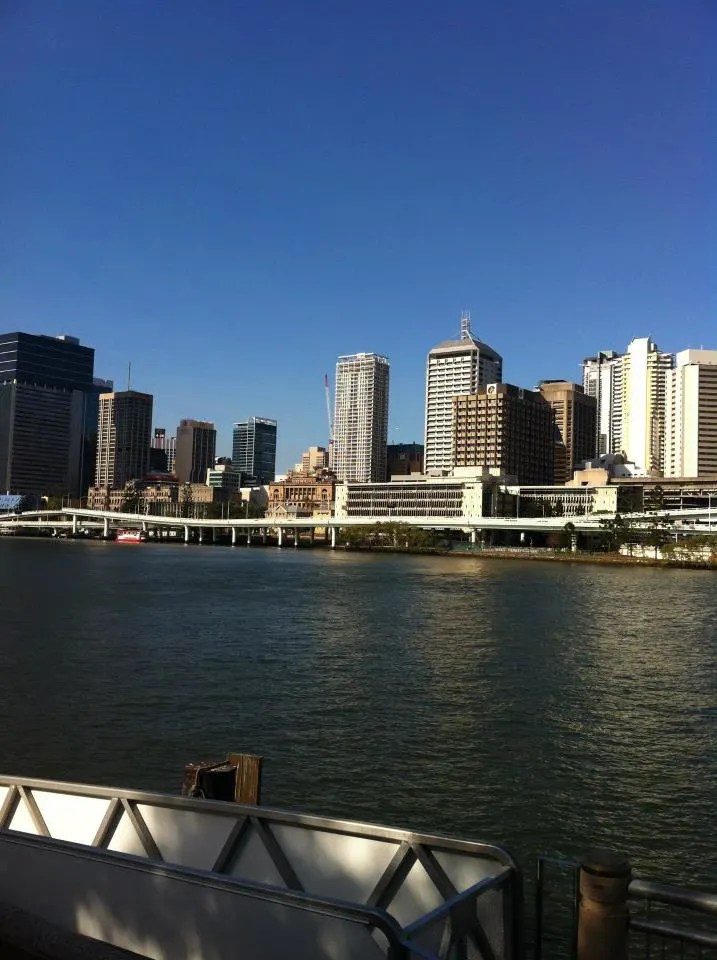 Brisbane was founded in 1823, when Thomas Brisbane, the Governor of New South Wales, instructed a new penal settlement to be founded. The site, which is where Brisbane is today located, was chosen.
Previous to this, the area was inhabited by the Turrbal and Jagera people.
When Queensland separated from New South Wales in 1859, Brisbane was chosen as the capital, although it was not recognised as a city until 1902.
The city has experienced a number of devastating floods throughout its history, in 1974 and 2011.
This is partly due to the city's subtropical climate, which often results in thunderstorms from November to March. One benefit of the climate is that compared to other cities, such as Sydney, Melbourne or Adelaide, there is less variation in temperature during the year.
The question of the best time to visit Australia is a valid one, but it's a bit different in Brisbane! It's uncommon for temperatures to go below 20 °C (68 °F) during winter, and it's normally constantly above 30°C in the summer.
Brisbane is a Vibrant City

The East Coast is the primary destination for backpackers in Australia, so it is the case that most backpackers in Australia will pass through Brisbane sometime during their trip.
I'm all for venturing off the East Coast, to see places such as Coober Pedy, which is a bit different, but Brisbane is definitely a place that should be on your Australian backpacking itinerary.
I'll admit when I first visited Brisbane, I wasn't 100% sure what there was to do, or what to expect. Virtually all I knew about the city was that it had experienced devastating floods in 2011 and that it was home to the Gabba (the cricket ground). I was pleasantly surprised by what I found.
If you're planning on travelling to Queensland, then you have to Brisbane! The city is ideally located, if you fancy a break you can either head south, travelling to the Gold Coast, which doesn't take long.
You can also head north to visit the Sunshine Coast, where you can see places like Noosa and Mooloolaba (yes it is a real place!)
One of the few downsides to Brisbane is that there is no beach within easy reach of the city centre, which makes it unique from most of the major cities in Australia.
It might be worth heading north or south for a weekend if you need your fix of golden sand and sunshine!
Brisbane has great nightlife, with many lively bars and clubs, Fortitude Valley is the main point for nightlife and it is a great night, even if it's not exactly cheap!
There is also the Treasury Casino if you fancy a bit of gambling and want to recoup some cash!
I would recommend spending at least three days in the city if you are heading up the East Coast, to truly see everything that the city has to offer.
If you have an Australian working holiday visa, then I would personally recommend Adelaide or Melbourne, but that is just down to my own preference. Brisbane is a great city and it would be a great place to live!
Things To Do in Brisbane
If you're wondering what to do in Brisbane, then this is the section for you! There are plenty of things to do in Brisbane, which is hardly surprising, considering it's one of the biggest cities in Australia!
There's a reason I consider it to be one of the best places to visit in Queensland, as there are a plethora of activities!
The city is vibrant and lively, with many interesting sights and museums to explore. There are also plenty of things outside of the city, such as Mt. Coot-tha and Australia Zoo.
Check out this 3-day itinerary by the Backstreet Nomad if you're travelling to Brisbane for a short period.
Southbank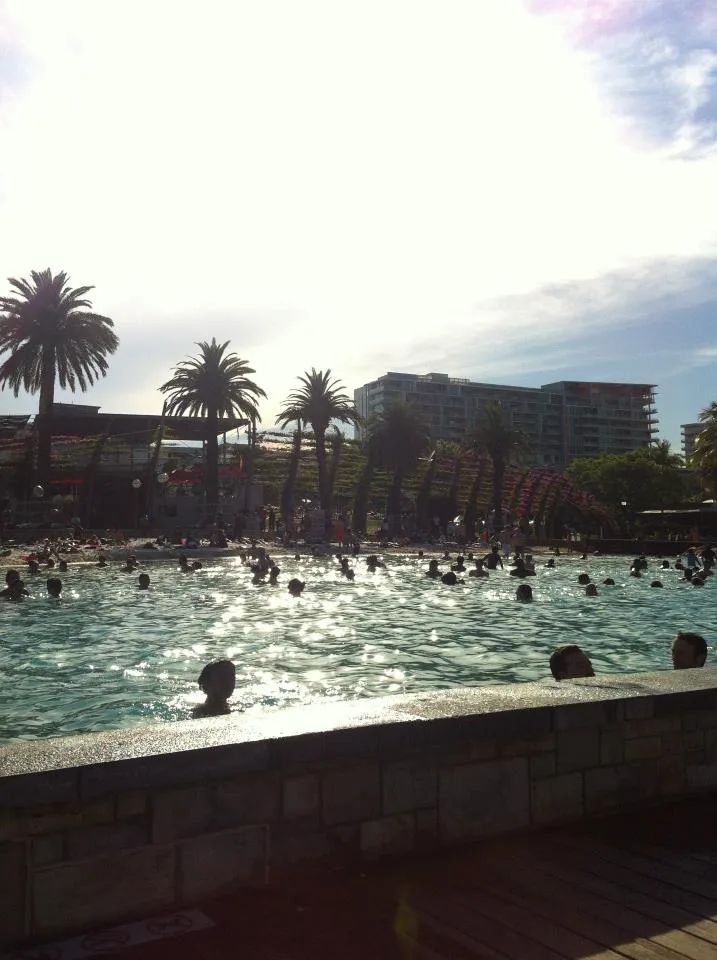 Southbank is one of my favourite places to visit in Brisbane. The location right next to the river is great and the view of the city across the river is great.
The Southbank itself contains plenty of interesting sights and a lot of great cafes and bars. One downside to Brisbane is the lack of a beach, but you can visit the makeshift Streets Beach if you are desperate for a dip!
The Wheel of Brisbane is another eye-catching sight, although I wouldn't recommend going on it, as it's not exactly worth the money.
Southbank is a great spot to relax during a hot day and you can even have a BBQ, with plenty of BBQ stations along the river!
Mt Coot-tha
If you want to see a great view of Brisbane from above, then Mt Coot-tha is the place to go. Admittedly, there isn't all that much to do there, but the view alone is worth it.
It is located a fair distance from the centre of the city, so it's probably best to get public transport there and not walk all the way there and back as I did! Unless of course you really want to!
The Brisbane Botanic Gardens and Sir Thomas Brisbane Planetarium are also close to the park and are worth checking out, as it is a fair distance to travel just to go to the top and look at the view of the city!
The Botanic Gardens are very nice and are arguably better than the one in the city centre!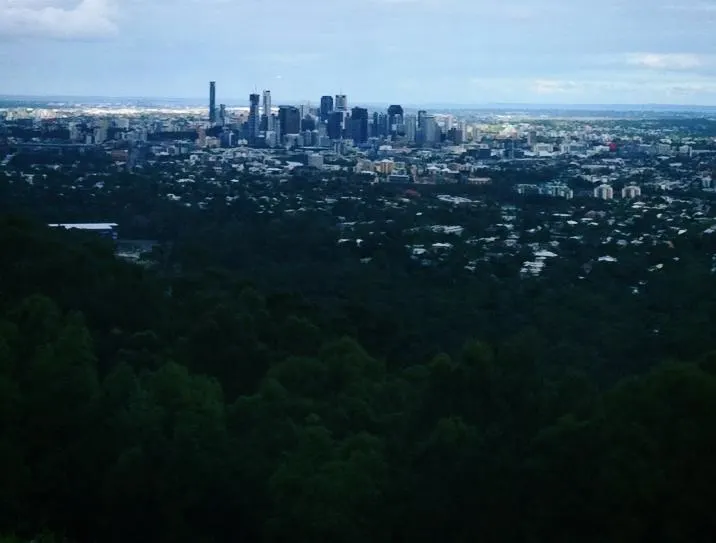 Museums
One of the main Brisbane attractions is its numerous interesting museums. They are definitely worth checking out during your stay in the city.
The majority are located on the Southbank and there is also the State Library of Queensland next door, which has free wifi, so it is worth a visit, to get your internet fix!
The museums and art galleries have many interesting exhibits, a hybrid whale/dragon was one such exhibit when I first visited the city. I have no idea if it is still there, but this is the kind of stuff you can see.
If you like dinosaurs as much as I do, then there are plenty of dino fossils to pour over!!
Story Bridge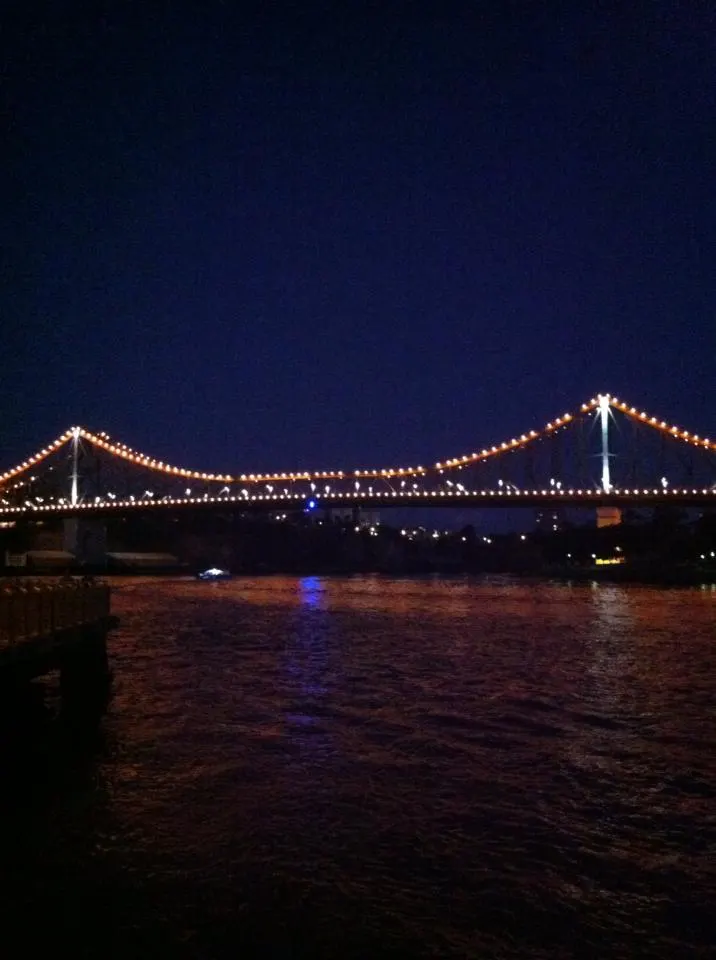 The Story Bridge is one of the main tourist attractions in Brisbane, and as someone who likes a good bridge (yes I'm an engineering/construction geek!), it certainly struck a chord with me!
Although it is not as big or as grand as the Sydney Harbour Bridge, it is still impressive in its own right!
Like the Harbour Bridge, you can climb the Story Bridge, and it is cheaper than doing it in Sydney. Personally, I don't see the point, walking across is enough for me, but if you are intent on climbing a bridge then go for it!
The surrounding parkland in Kangaroo Point is also worth checking out, with great views of the city!
Cycle around
Brisbane is a very bicycle-friendly city, so it would be silly to waste this great opportunity to cycle around and see the city! Travelling around Brisbane by bike is easy, as there are a number of dedicated cycle lanes.
They go along the river and take in some of the lesser-known parts of the city!
There is a public bike share scheme called CityCycle, which enables you to hire a bike for just $2 a day. The bikes are available to rent 24 hours a day, 7 days a week. An alternative is to rent a bike from your hostel if they offer this service.
Just make sure you pick a decent one, then you won't have to walk across the city like I did when the chain snapped on my bike!
Brisbane Travel Tips
Travelling to Brisbane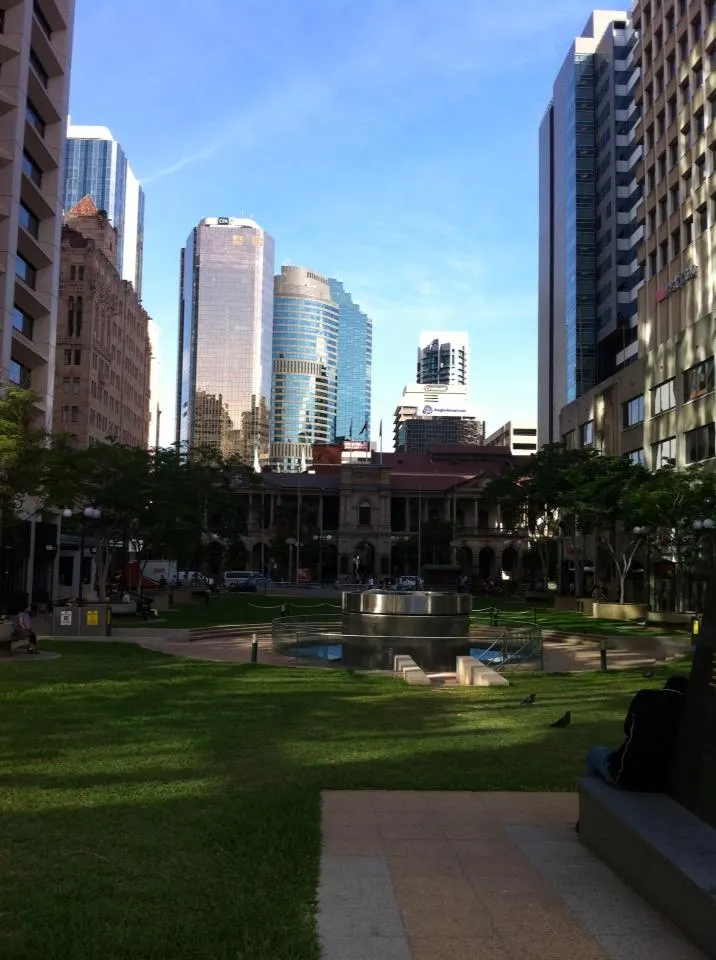 There are many flights to Brisbane from international and destinations within Australia. A lot of major airlines fly into Brisbane International Airport, and it can be a good destination to start your Australian adventure!
All of the cheap domestic airlines, such as Jetstar, Virgin and Tiger fly into Brisbane, so it's not too difficult to reach from other parts of Australia.
If you're travelling along the East Coast, then Brisbane is easily reachable via road. The East Coast is well connected and if you decide to drive or get the greyhound, it's easy to get into Brisbane.
The Greyhound drop-off point will be Roma Street Station, which is close to a lot of the hostels such as the YHA and Chill.
Both of the times I travelled to Brisbane, I came from the Gold Coast and got the train both times. This is an easy way to get to Brisbane, a ticket costs about $17 and the journey doesn't take that long, 30 minutes max.
Depending on where you are staying, you can get off at Brisbane Central or Roma Street Station to get to your hostel.
Where to stay in Brisbane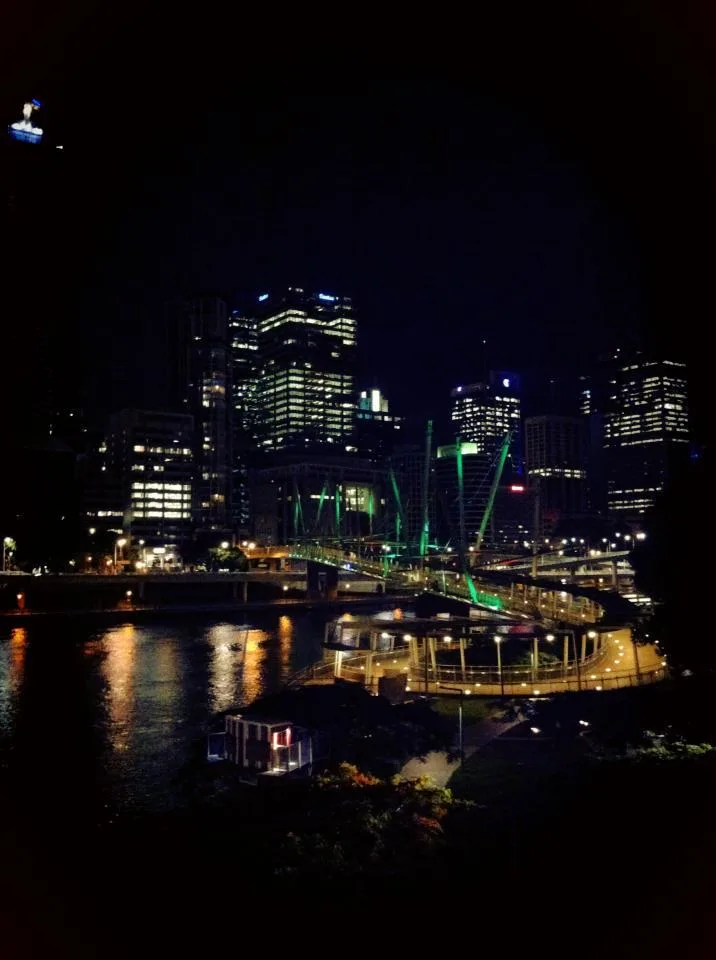 There are plenty of cheap hostels in Brisbane to choose from, so it can be quite daunting to decide which one to stay in. Thankfully, there are a number of places that are among the best hostels in Australia, which I recommend above others.
Most of the hostels are either located on Roma Street or in Fortitude Valley. Roma Street is slightly outside the city, while the Valley is a lively area, with many nightclubs, so it's up to you to decide where you would prefer to stay!
Both of the times I visited Brisbane, I stayed in the YHA on Roma Street. It's a great hostel and the fact it has a rooftop pool, really sold it for me, as it's a great place to relax on a nice sunny day!
The hostel has a number of great activities, such as pizza and movie nights and guided walks around the city. Unfortunately, the poker night that was present during my first stay is no more, following the closure of the adjacent Drifter's cafe!
A few of my travelling buddies, stayed at Chill Backpackers, which is just a few hundred from the YHA on Upper Roma St. Chill is slightly cheaper than the YHA, and is a lively and friendly hostel.
The only downside is that, unlike the YHA, there is no pool. So, if you really want the option of a pool, it may be worth spending a little bit more to stay in the YHA.
I haven't stayed in any of the hostels in Fortitude Valley, so I can't say whether they are good places to stay or not. I'm sure they are, but as always it may be best to check out the latest deals at Hostelworld, and see what meets your preferences and budget!
If you prefer staying in hotels, then check out the latest deals at Booking.com!
Working in Brisbane
As one of the biggest and fastest growing cities in Australia, there are plenty of jobs in Brisbane. Most of the hostels in the city will have a jobs board, or in the case of Chill, a dedicated service to help you find a job.
All of the hostels also offer work for free accommodation, which may be worth looking into.
If you have past experience in the construction industry or fancy a well-paid job, then this would be worth looking into. There are plenty of construction jobs throughout Australia, and compared to places like the UK, the pay is very good.
You will need to get a white card to work on a site, but it is well worth it, as you can earn some decent money!
Standard backpacker jobs, such as retail and bar work are widely available. Just remember you need an RSA to be able to work in a bar in Australia!
As always, one of the best websites to check is Seek, as there are plenty of jobs, which are ideal for backpackers!
I actually struggled to find a job in Brisbane, but this is more due to a combination of not realising the construction industry was well paid and not being proactive enough.
It can be frustrating at times trying to find a job in Australia as a backpacker. However, if you keep persisting you will eventually find work!
How Much Does it Cost to Travel to Brisbane?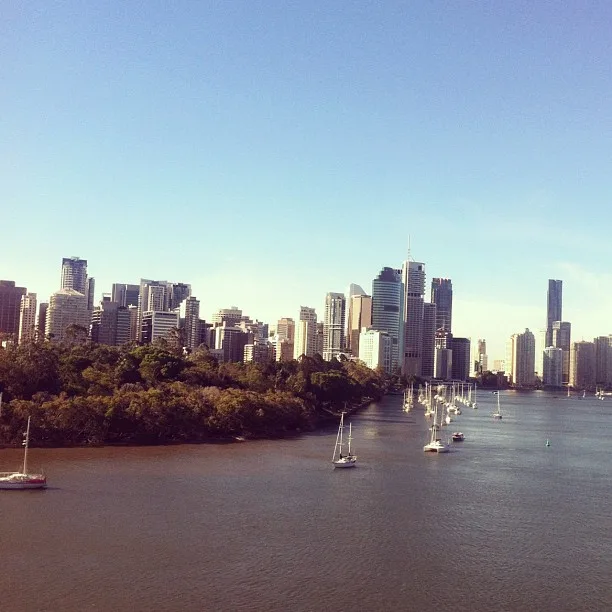 When travelling somewhere one of the most important things is how much the place costs. A trip to Brisbane is no different!
Australia itself is an expensive country, so it pays to know how much you could end up spending in each place.
This Brisbane travel guide was formed on the back of living very frugally in the city while there!
The good news is that Brisbane is cheaper than the two main cities, Melbourne and Sydney. Prices are generally cheaper on most things, and accommodation costs quite a bit less as well, although that does depend on where you stay!
There are a few points of interest in Brisbane, costs can rack up if you decided you want to do everything. However, there are lots of things that you can do for free as well, and it's quite easy to visit Brisbane on a budget and not go too much over it!
Checking prices for hostels in Brisbane, the average price was between $18-£29. This represents more or less, the lower and higher end of the scale. Generally, with a hostel, you get what you pay for. An example is that the Brisbane YHA costs more, but has great facilities and a rooftop pool.
Likewise, food and grocery shopping can be cheap in Brisbane, though it does depend on what you eat. Staple backpacker foods such as pasta and rice are very cheap. If you mainly eat these, your costs will be a lot less.
Eating and drinking out can be expensive in Australia, regardless of the city. Prices are a bit cheaper in Brisbane than in other cities, but it will still hit your pocket.
The average price for a beer in Brisbane is about $4.89. While eating out at lunch could set you back about $15 depending on where you go.

Accommodation
Hostel: Dorm – $18-29; Private – $50-70
Hotels: $50-140
Rental Apartment: $40-85

Food and Drink
Breakfast: Free-$8
Dinner: $9-18
Takeaway meal: $5-8
Pint of beer: $4-6

Transport
Single Bus ticket: $2.80
CityCycle around Brisbane (1 day): $1.50
Train from airport to city centre: $13.00
Tips for saving money in Brisbane
If your hostel doesn't offer free wifi, head to the State Library, where there is free wifi! McDonald's and Hungry Jacks also have free wifi.
Walk! This is one of the big ways of saving money for me. I don't like taking public transport in cities when I'm travelling. You miss out on potentially hidden gems walking around. Brisbane isn't the biggest city, so walking around is the best way to get around in my opinion.
Not necessarily a tip for saving money, but there are a lot of free BBQ stations in the many parks in the city. So you can bring some food and drink and have a little barbecue. Much cheaper than eating at a restaurant!
If you want to get around a bit quicker than by foot, then I would rent a bike. Most hostels will have bikes and you can deposit between $5-$10 to use one for a few hours or the whole day! It's a great way to see a lot more of the surrounding areas of Brisbane! The river loop has 40km of cycle lanes for you to enjoy!
Concluding Thoughts
Hopefully, my Brisbane travel guide has given you some ideas on what to do in this great city. You simply have to go to this city if you are visiting Australia.
It's lively, with plenty of things to do, and if you are on a working holiday, it can be a great place to visit!
What are your favourite things about Brisbane? Or what are you most excited to see after reading this article?
Want more information about travelling to Brisbane? Get the Lonely Planet Pocket Brisbane & the Gold Coast (Travel Guide) here
.
Need Travel Insurance?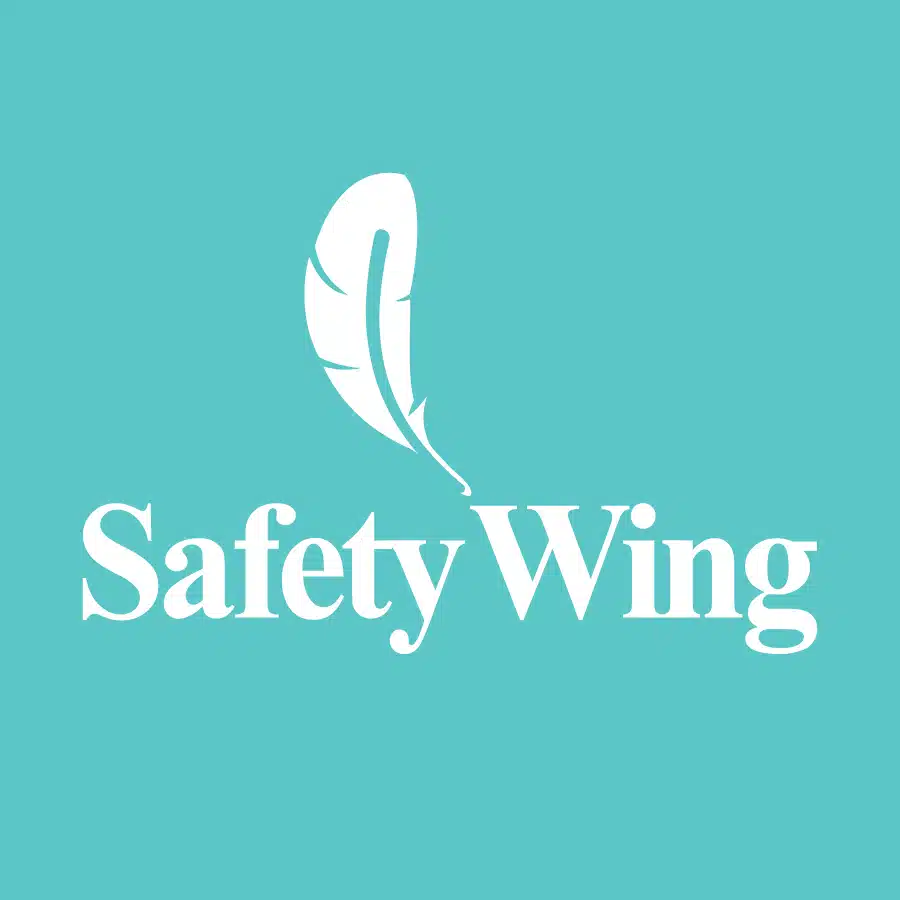 SafetyWing offers coverage that will give you peace of mind while you're on the road. If you want to protect yourself while you're on the road, then click the image to take a look at the options available to you.
Pin For Later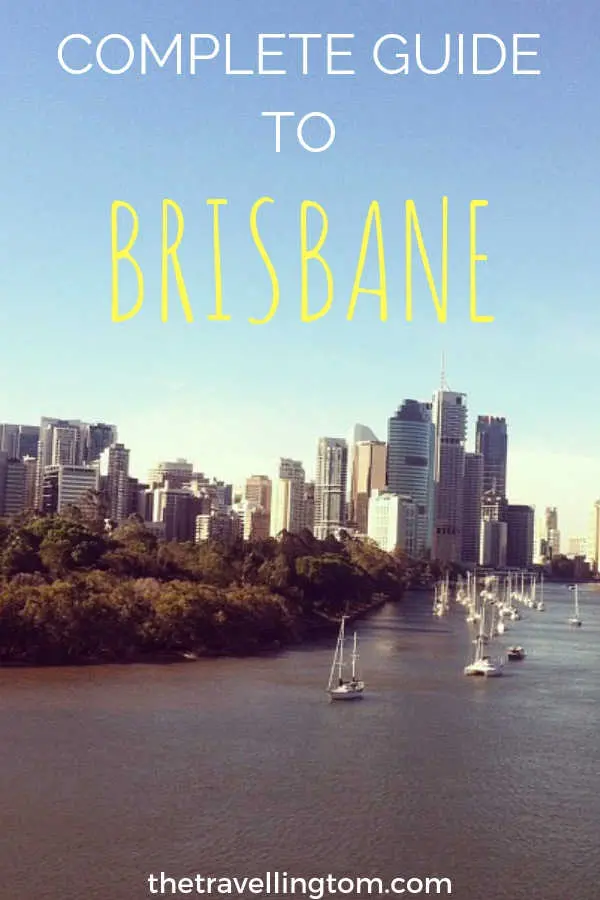 Tom is a travel addict who first left England to spend a year Down Under. Not satisfied with this, he then went to New Zealand, about as far away from home as he could get. He is now planning his next adventures in Europe and Canada while maintaining this blog. Check out the about me page to learn more!