I had wanted to visit Bilbao since I had been living in Spain. I've had a fascination with the Basque Country for a while.
However, for one thing, or another, I had put off visiting.
After reading a Bilbao travel guide on the web, I decided to visit the Basque Country for a four-day weekend.
I wasn't sure what to expect from Bilbao. I didn't know a lot about the place and what I did know revolved around football and the weather!
Well, it's safe to say I was surprised by Bilbao! Even though it's only a small city, there are a lot of points of interest in Bilbao.
Culturally, the city is one of the best to visit while travelling in Spain, with the Guggenheim Museum and the old parts of the town incredible!
My Bilbao travel guide will bring together all the best parts of my visit to Bilbao, as well as provide you with ideas on how to spend your visit in this vibrant city in the North of Spain!
Disclosure: This article may contain affiliate/compensated links. For full information, please see our full disclosure policy.
Bilbao Travel Guide
Quick Bilbao Travel Guide
Location – Basque Country, Spain
Getting There – Bus, Train, Air
Where to stay – Pil Pil Hostel
Things to do Casco Viejo, Guggenheim Museum, San Memes Stadium
Average Daily Cost €30-40
General Info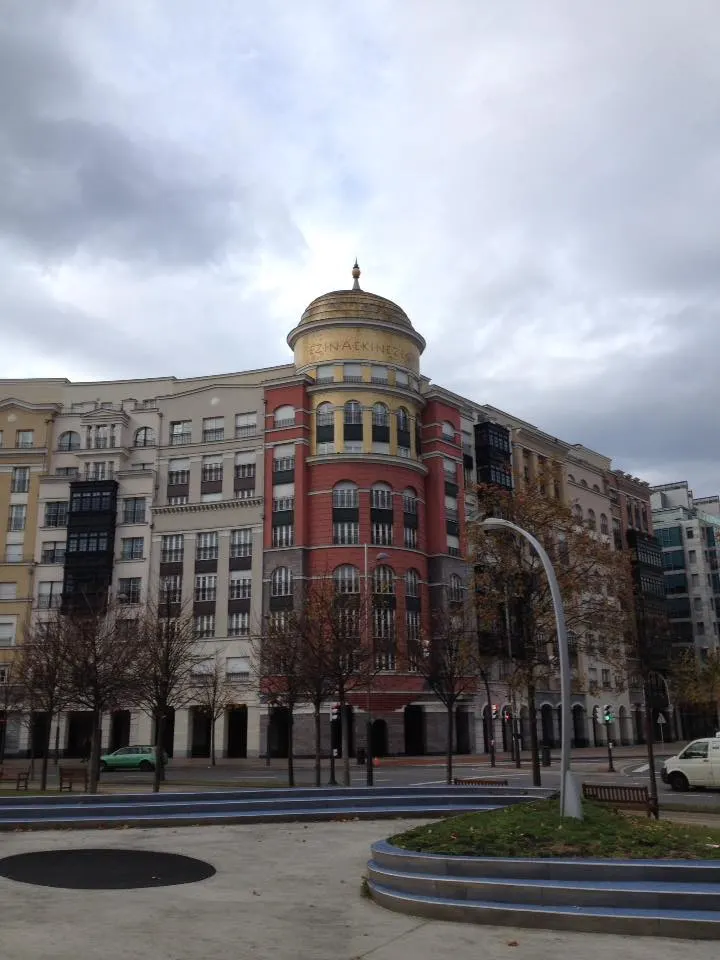 Bilbao is the largest city in the Basque Country and the tenth biggest in Spain. It was predominately an industrial city until the 20th century when it has seen a renaissance as a cultural and commercial centre of the Basque region.
Bilbao is located in Northern Spain on the Basque threshold, which is a mountain range between the larger Cantabrian and Pyrenean ranges.
Bilbao's proximity to the Bay of Biscay gives it an oceanic climate. Rain is common throughout the year, with the period from October to April seeing the most rain.
Summer is drier, but Bilbao's proximity to the ocean means the temperature doesn't creep above 30 degrees very often.
Travelling Around Bilbao
This is perhaps the easiest part of my Bilbao travel guide to describe to you. Travelling around the city is easy. There is a metro system in the city, but I don't think it's necessary to use it all.
Bilbao isn't a big city like Barcelona, so getting around on foot is the best option in my opinion. Unless you want to travel somewhere that is outside of the city limits, then travelling around on foot is the best way!
Public transport is good in Bilbao, with a metro and bus service as well. Should you need to use it, transport is quick and reliable in the city!
If you want to visit San Sebastian as well, while you're in the Basque Country, then it's quite easy.
Just head to the bus station, pay approximately €10 and after an hour-long journey, you'll be there! San Sebastian is one of the most beautiful places in Spain, so it's definitely worth visiting for a day at least!
Why You Should Visit Bilbao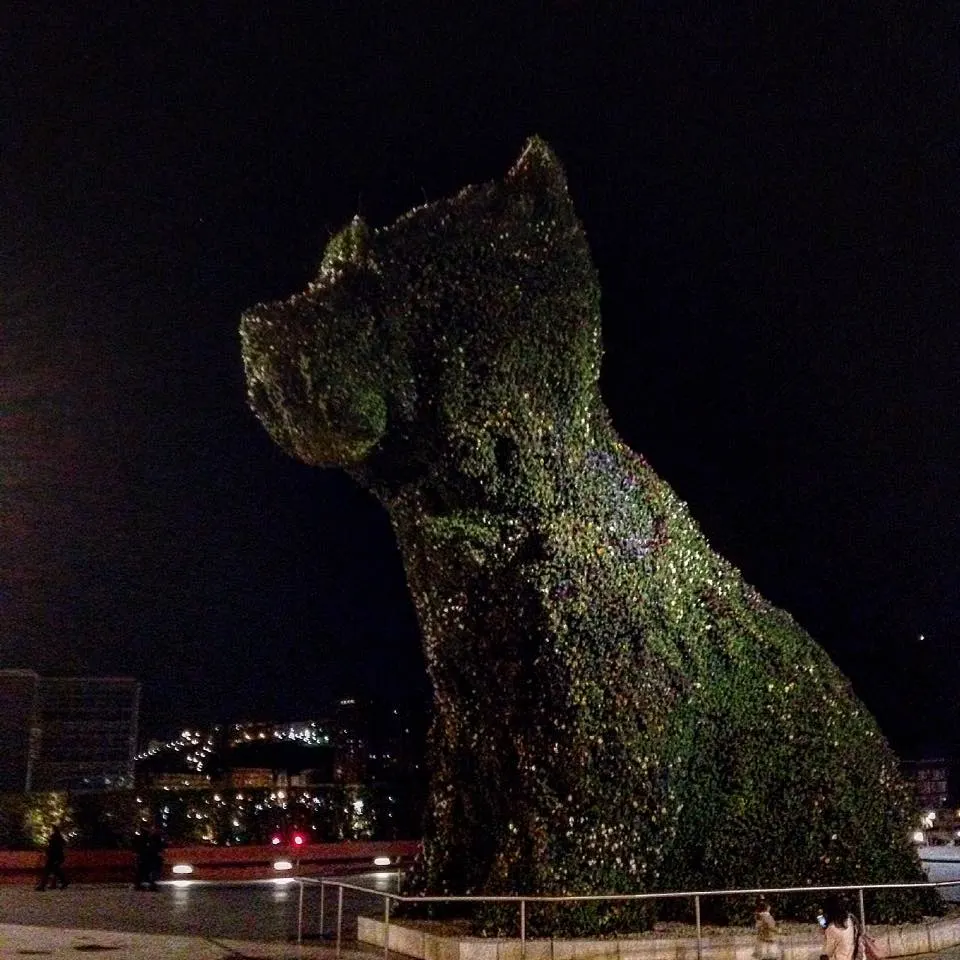 One of the most important things to know before going to Spain is that the country is quite fractured. A lot of people, myself included before I moved here, have this image of Spain as one homogeneous country. The truth is that Spain is very regional, and it differs quite dramatically from place to place.
The Basque Country is perhaps the biggest example of this. Euskara the language of the Basque Country is completely unrelated to any other Indo-European language. The culture here is different from that of the rest of Spain, which probably owes to the geography of the region, with its mountains and green rolling hills!
If you head to Mount Artxanda, you'll get a fantastic perspective of Bilbao and be able to see how it is surrounded by mountains on all sides. The architecture in the city is very Spanish, especially in the old quarter. However, recent developments are what makes travelling to Bilbao an attractive proposition.
The recently built Guggenheim Museum and Zubizuri Bridge have provided Bilbao with a more modernist flavour. A Bilbao travel guide would not be complete without mentioning this. If you're looking to visit Bilbao, then expect an interesting mix between old and new.
The city felt different from other places I've visited in Spain. Maybe it's the Basque culture or the geography of the city, which makes it feel more English in a way, but it definitely feels like it's apart from the rest of Spain!
You should definitely visit Bilbao is something you should do while you're in Spain. It's a good place to include as part of a Northern Spain road trip if you're looking at exploring more of the country!
You can visit Barcelona, but in Bilbao, you'll experience a different side of the country and there are fewer tourists as well!
Where to Stay in Bilbao
If you're considering where to stay in Bilbao, it's worth noting that it isn't the biggest city in Spain. However, there's still a decent amount of accommodation in the city! If you're planning on staying at hotels or hostels, you have more than your fair share of your choice!
There are a few hostels in Bilbao for you to stay at. One thing to bear in mind is their proximity to the centre of the city. I was going to stay at one hostel, but then realised it was 2km away from the centre!
I ended up staying at Pil Pil Hostel when I was in Bilbao. I found it to be a great little hostel, which was conveniently located near to the bus station and San Memes. For €14 a night, you get a bed, free breakfast, coffee and tea, which I thought was quite reasonable. There's also free wifi as well!
Below are a few of my recommendations for some cool hostels in Bilbao for you to choose from. Click on the links to check out the latest deals!
| Accommodation | Description | Link |
| --- | --- | --- |
| Quartier Bilbao Hostel | Close to the river, Quartier is a boutique hostel in Casco Viejo. A beautiful and modern hostel. | Book Now |
| Poshtel Bilbao | Billed as a 'premium hostel', it's close to the Guggenheim Museum and has great facilities. | Book Now |
| All Iron Hostel | A clean and modern hostel near the Old Town. The facilities and the staff are fantastic. | Book Now |
| Latroupe La Granja | A social right in the heart of the city. Has a bar and a co-working space making it a great place to stay if you want to socialise. | Book Now |
Things To Do in Bilbao
It's only a small city, but there are plenty of things to do in Bilbao!
As one of the main cities in the Basque Country, there are a lot of places here where you can learn about Basque culture and what makes it distinct from the rest of Spain!
No Bilbao guide would be complete without a few places to see in the city! If you're wondering what to do in Bilbao, here are a few places that I enjoyed and feel you should include on your Bilbao itinerary!
Casco Viejo (old town)
Bilbao's Casco Viejo or Old Town in English is a part of the city that you must visit!
I felt like this was the liveliest part of Bilbao for me. People were hanging out in bars, there was a nice atmosphere about the place that I enjoyed!
This is one of the best points of interest in Bilbao, as the architecture here is incredible.
It's traditional in style, with narrow streets and quirky shops and restaurants. There's also the great Plaza Nueva, which you should visit as well!
Guggenheim Museum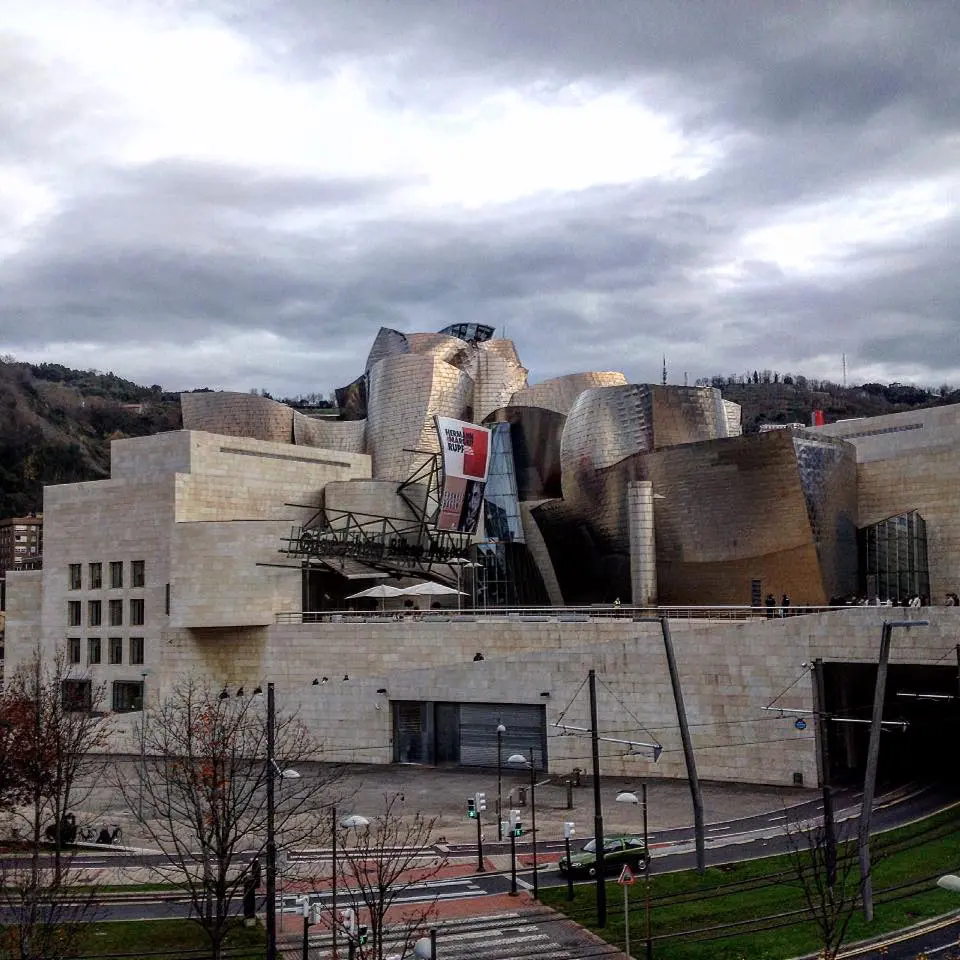 The Guggenheim Museum has become a sort of symbol of Bilbao in recent times and it's not hard to see why.
The museum, designed by Frank Gehry, is unlike anything I've seen before! It's hard to know what to make of it, as it looks so completely wacky. It's definitely a marvel of modern architecture!
Inside it looks just like a normal building, but the museum is quite expensive at €13, so I'd only pay if you really want to enter.
Otherwise, my advice would be to walk around the Guggenheim Museum and take it all in! There are cool spider and dog sculptures at opposite ends of the museum as well, which are great in their own right!
Mount Artxanda
Visiting Mount Artxanda was one of the things to do in Bilbao that I really enjoyed.
Riding the funicular to the top is a great way to survey Bilbao as you see how it's enclosed by nature and the surrounding hills.
The views from here are incredible, even on a cold day!
San Memes Stadium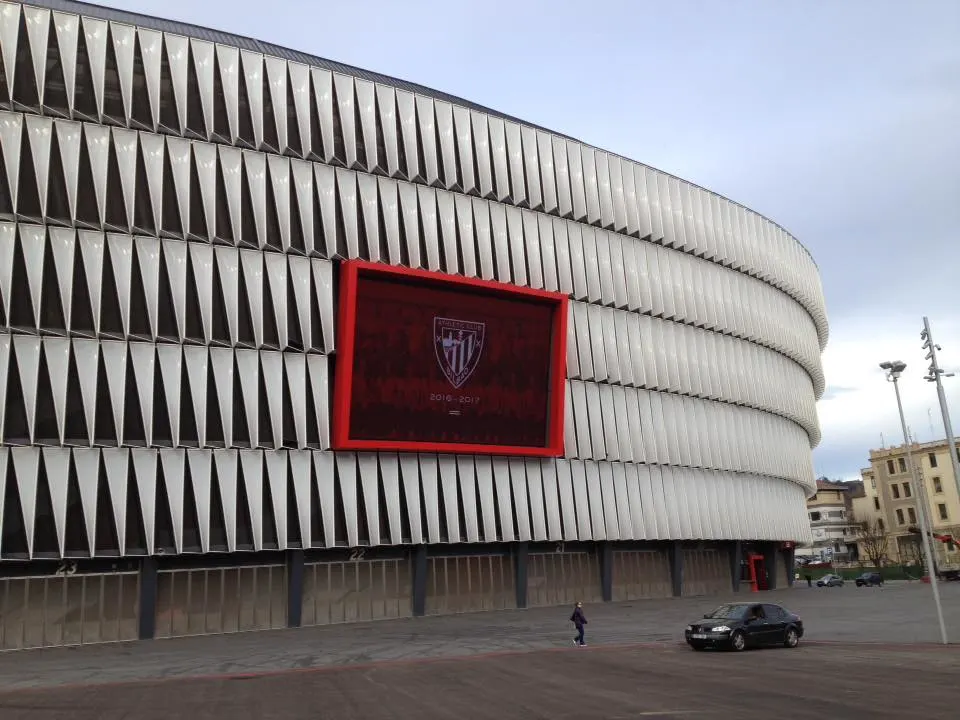 If you're a football fan like me, then a visit to the San Memes stadium is a must when visiting Bilbao.
The stadium has recently been rebuilt and is an impressive sight! A walk around the San Memes is recommended to take in the cool architecture.
Unfortunately, when I visited there were no stadium tours available, which was a shame as I was looking forward to learning more about Athletic Bilbao!
If you're in Bilbao while a game is on, then you shouldn't have an issue getting a ticket, but they can be expensive. Expect to pay around €60 to see a match!
Zubizuri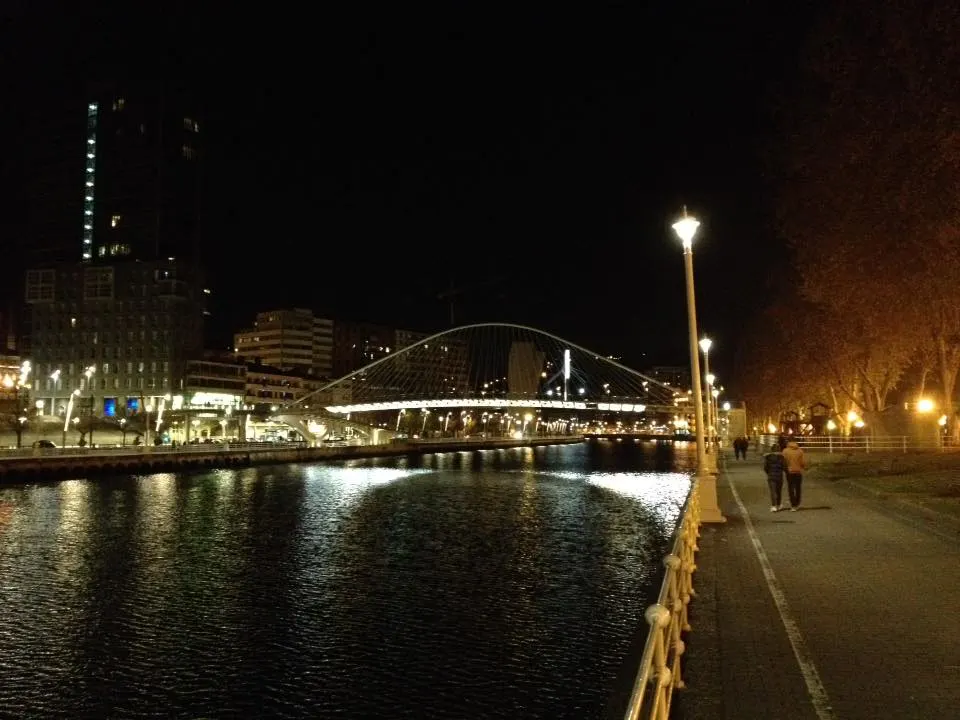 Zubizuri is Euskara for White Bridge, and the bridge that spans the Nervión River in Bilbao is an impressive sight.
I love bridges, but this one was a surprise as I didn't know there was one here! Safe to say its beauty struck a chord with me. Completed in 1997, it has a curved walkway which is rather unusual.
The white bridge is striking in nature and the translucent glass bricks that make up the walkway are an interesting feature.
The bridge has come in for its fair share of criticism, especially the glass bricks, which in Bilbao's wet climate is not the most practical idea! Regardless, it's a beautiful bridge and one worth visiting!
Activities and Tours in Bilbao
There are a lot of things to do in Bilbao that you can do by yourself. However, you may want to book some additional tours and activities for your Bilbao trip. Below are a few tours that will add an extra dimension to what you can do by yourself!
How Much Does it Cost to Travel in Bilbao?
This Bilbao travel blog comes complete with a guide to saving money while you're in this great city. Although, not as expensive as places such as Madrid or Barcelona, Bilbao can be expensive at times. The cost of travel in Bilbao really depends on where you stay and what you do here!
Your biggest expenditure in Bilbao will more than likely be paying to get there. Depending on where you come from it can be slightly expensive. Internal flights in Spain can cost upwards of €100 while travelling by bus or train ranges from €45 to 60.
Apart from this, visiting Bilbao is actually reasonably cheap. You can eat out at cafes and restaurants for less than €10 if you choose the Menu del Dia. Perhaps, the biggest expenses will be on the points of interest in Bilbao such as the Guggenheim Museum.
If you're clever, you can easily keep your daily expenditure below €40 or even €30 if you're really careful! Not all hostels in Bilbao and Spain for that matter have kitchens. However, if you can find a hostel with a kitchen, that is a great way to reduce your outgoings!
On an average day in Bilbao, you can expect to pay as little as €30 a day if you're clever. You can get a bed in a hostel for €14, while you can eat out cheaply if you look around. If you avoid paying for tourist attractions, then your outgoings will reduce even further!
Concluding Thoughts
I hope my Bilbao travel guide has convinced you to travel to this great city. If you're planning on travelling to Spain in the near future, this is one place you should definitely check out. Travelling to the Basque Country is a must in Spain, as you'll see a different side of the country!
It isn't the biggest city, but there are still lots of things to do in Bilbao. Taking in the old and modern architecture to sampling the local cuisine, Bilbao has a lot to offer. It offers a different side to Spain, which despite the advertising, is not all sun, sea and sand!
Have you been to Bilbao? Do you agree with my views on Bilbao and the assessment of the city? I'd love to hear from you in the comments below!
Want more information about a trip to Bilbao? Get the Lonely Planet Pocket Bilbao & San Sebastian (Travel Guide) here
Need Travel Insurance?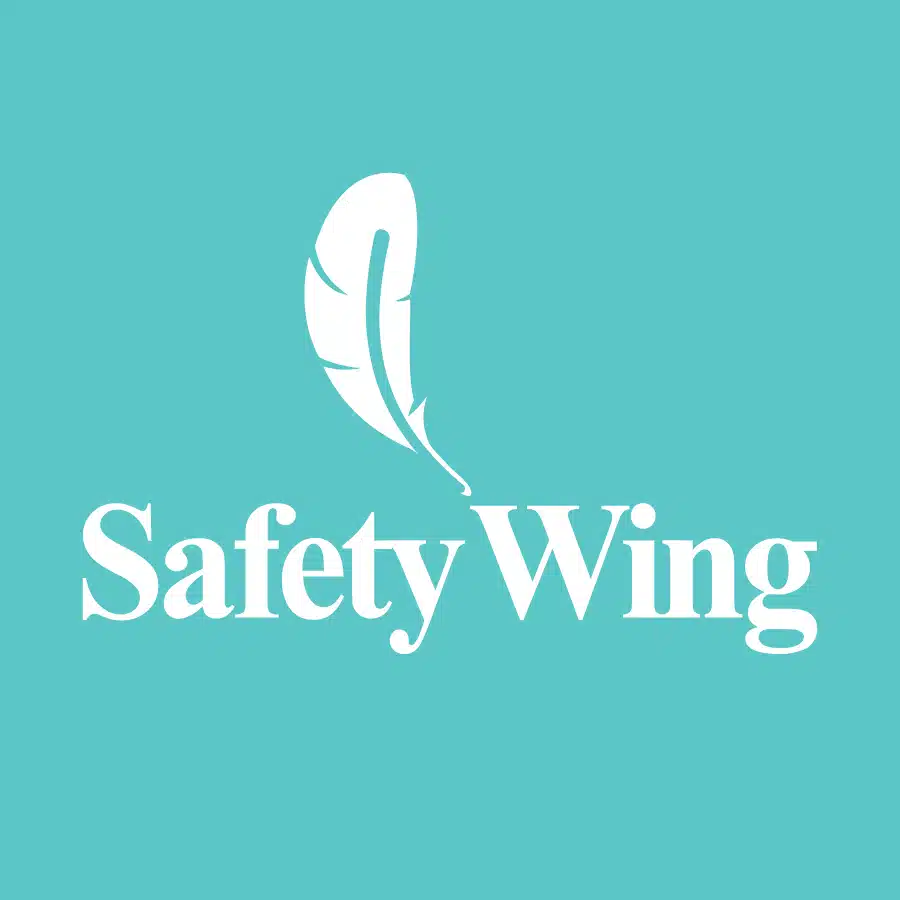 SafetyWing offers coverage that will give you peace of mind while you're on the road. If you want to protect yourself while you're on the road, then click the image to take a look at the options available to you.
Tom is a travel addict who first left England to spend a year Down Under. Not satisfied with this, he then went to New Zealand, about as far away from home as he could get. He is now planning his next adventures in Europe and Canada while maintaining this blog. Check out the about me page to learn more!