Spain is a popular destination for most travellers, but what is the best time to visit Spain?
There's no doubt that summer is the best month to visit Spain. The weather is glorious, with long sunny days the norm.
However, there are a few downsides:
As these are the most popular months to visit Spain, they are also the busiest and most expensive.
If you travel to Andalusia in summer, you can be confronted by 40-degree heat, which can be hard to stand!
During this post, I will be trying to determine whether there is a best time to go to Spain. Or whether you should travel to Spain regardless of the month!
Best time to visit Spain?
Best time to visit Spain
Summer – June to August; Busy and hot temperatures
Shoulder season – April to May and September to November; warm temperatures and fewer tourists
Winter – November to March; Cold temperatures; minimal tourists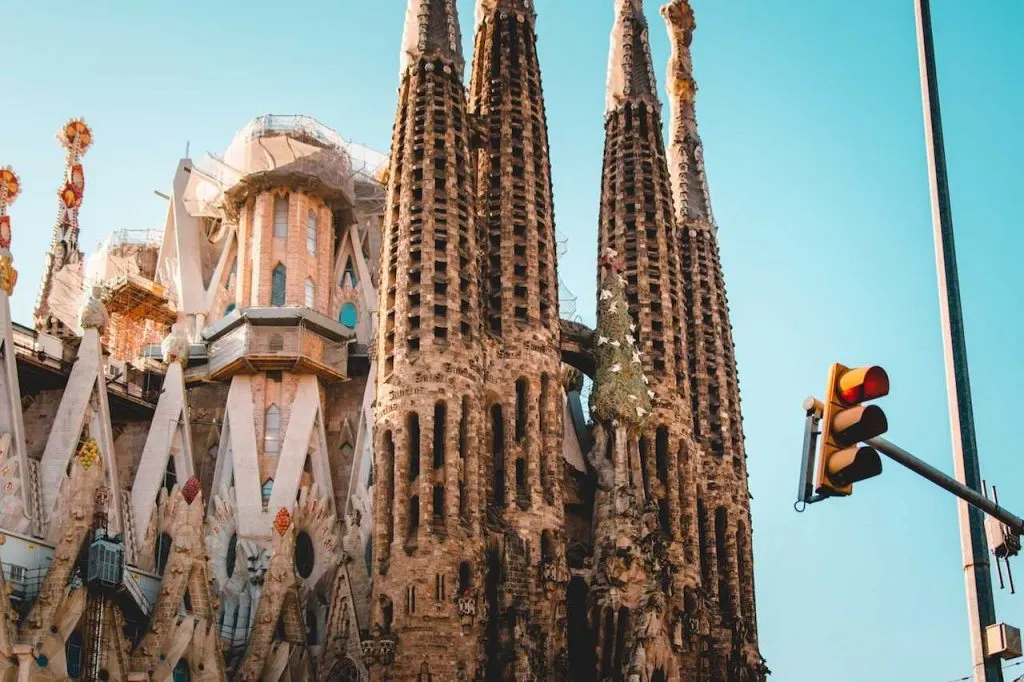 Spain is one of the most popular holiday destinations in the world. Its rich culture combined with great weather makes it an ideal location.
It's easily reachable from most of Europe, Asia and America, most people have visited at some point, as there are so many great places to visit in Spain!
However, when is the best time to go to Spain? Most people would undoubtedly say that it's the summer, but is it? This is when the weather is at its best, but it's also when most people travel to Spain.
This is one of the important things to know before visiting Spain! If you wait until September or October to visit Spain, it's possible to get cheaper deals and fewer tourists to contend with.
The same is true of April and May. This is when the tourist season is beginning to start and you can get some great deals, while still having great weather.
However, this is a travelling site and a backpacking-centred one. So, the best time of year to visit Spain is not so clear-cut!
In this post, I will present you with the information you need to decide what is the best time to travel to Spain for yourself!
Weather in Spain
As Spain is on the Mediterranean coast, it has a climate that reflects this. The summers are warm and dry, while winter is cooler and a bit wetter. This can vary from place to place. Andalucia is warmer year-round than the Basque country or Catalunya.
Spain is often thought of as a country with great weather, but this is not always the case. When considering what to pack for Spain, you'll need to take a variety of clothes to counter the different climates that exist in the country.
An unknown fact is that Spain is the second most mountainous country in Europe after Switzerland. This terrain results in diverse climates across the country.
However, If you want good weather, then the best season to visit Spain is either spring or summer! If the weather isn't that big of an issue, then check out this guide to why you should visit Spain in the winter!
Below I will summarise the climate in the various regions of Spain. The results may surprise you, as not all of Spain is the sun-kissed nation that we think it is!
Andalucia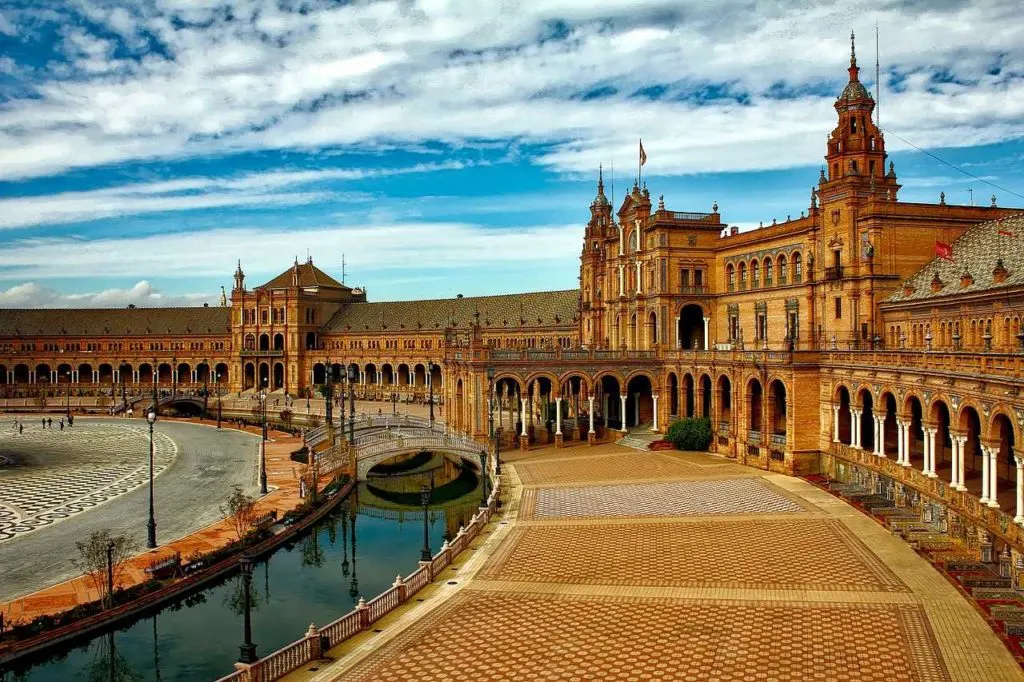 Andalucia is the most populated and second-largest of the autonomous communities in Spain. The southernmost region of Spain, which is home to places such as Grenada and Sevilla, gets considerably more sun than the rest of the country! Despite this, there's considerable variety in the Andalucian climate!
The region contains coastal plains which receive a lot of sunshine, while the Tabernas Desert is one of the driest parts of Spain. Conversely, the Sierra de Grazalema Natural Park in Cadiz receives the most rainfall of anywhere in Spain!
Summers are generally hot, with temperatures of 40+ not uncommon throughout the region. The heat can be so hot, that it's difficult to do anything during midday. Temperatures are cooler in the winter, averaging around 12-16 degrees.
The best time to travel around Andalucia may be during Spring and Autumn, as temperatures are not as hot as during the summer.
Balearic Islands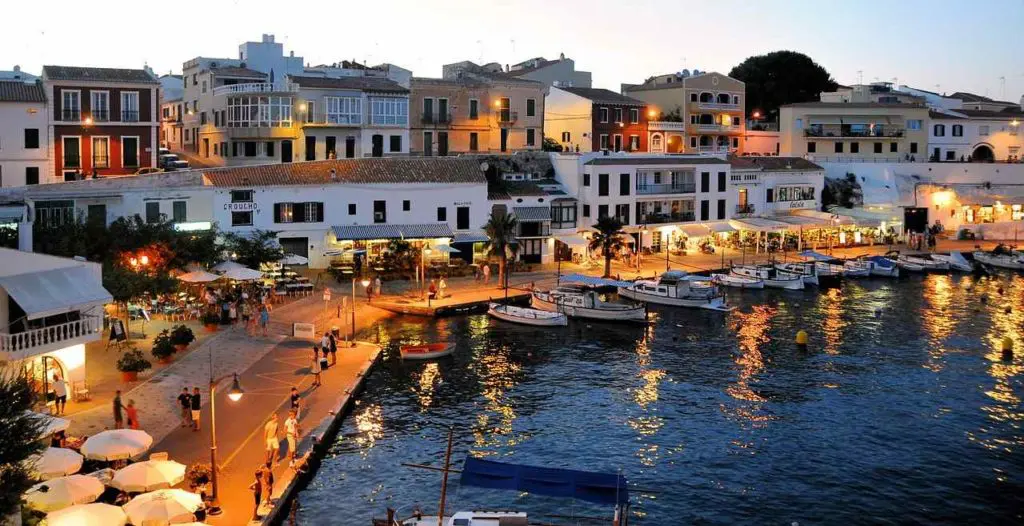 Ibiza, Mallorca and Menorca make up the Balearic Islands and they are some of the most popular places to visit in Europe. As they are islands in the Mediterranean, the climate is a little bit different from mainland Spain as you would expect!
They have a typical Mediterranean climate which is unsurprising given their location. Summers are hot with rainfall not too common, temperatures are generally in the high 20s. Winter is cooler as temperatures drop to between 10 and 15 degrees.
The best time to visit the Balearic Islands may be in September and October, as the temperature isn't as hot as during the summer months. Also, there are fewer tourists during these months, which is a bonus as well!
Canary Islands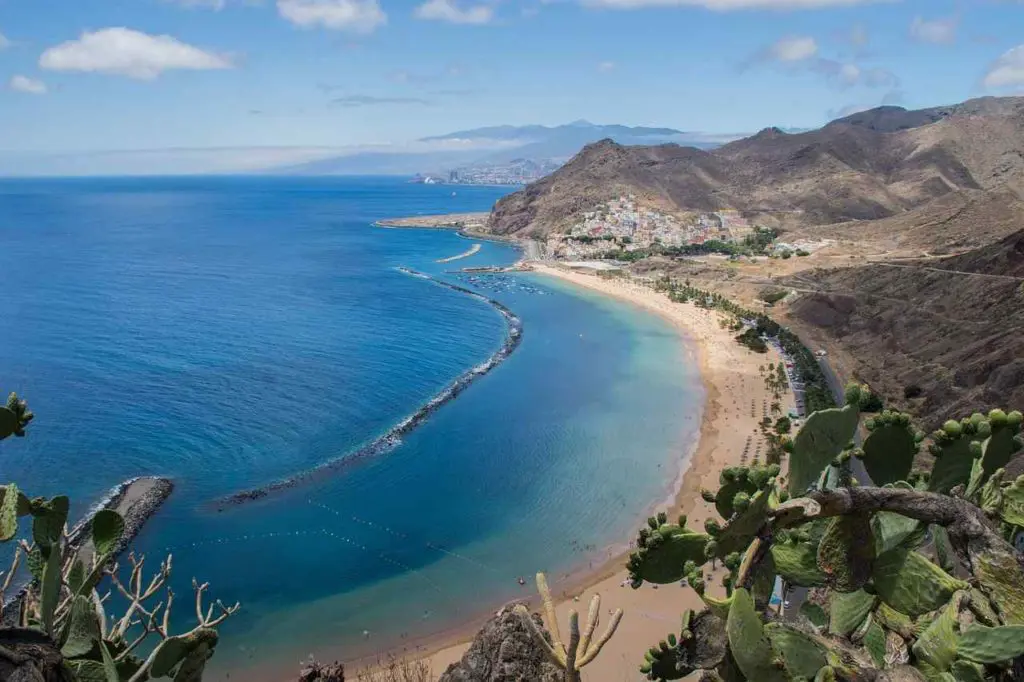 As the Canary Islands are located off the coast of West Africa, the climate is different from that of mainland Spain. The climate is subtropical and desertic moderated by trade winds and the sea during the summer.
This means that the temperature remains constant year-round and rarely dips below 15 degrees. It's hard to quantify the best time to visit the Canary Islands as a result.
You could visit in summer or winter and have similar weather, but it would more likely be cheaper to travel during the winter.
One thing to note is that the climate differs slightly on some islands. La Palma and Tenerife have a more subtropical humid climate compared to Fuerteventura and Lanzarote.
Central Spain
Central Spain is comprised of four regions, Castille-La Mancha, Castille-Leon, the Community of Madrid and Extremadura. The climate in these four regions is quite different from the rest of Spain.
Unlike the coastal areas of Spain which have a Mediterranean climate, there's a Continental climate is inland. This is characterised by hot temperatures in the summer and cooler months in winter.
Temperatures can regularly reach 35 degrees during the summer, while they can reach close to freezing during the winter.
If you only have 48 hours in Madrid for example, then the time of year you visit can make a big difference! This is especially true if you want to do outdoor activities, as you'll have to think carefully about what to do in either summer or winter!
The best time of the year to visit Spain is often during the summer and it appears to be the same for central Spain.
East Coast (Catalunya, Valencian Community)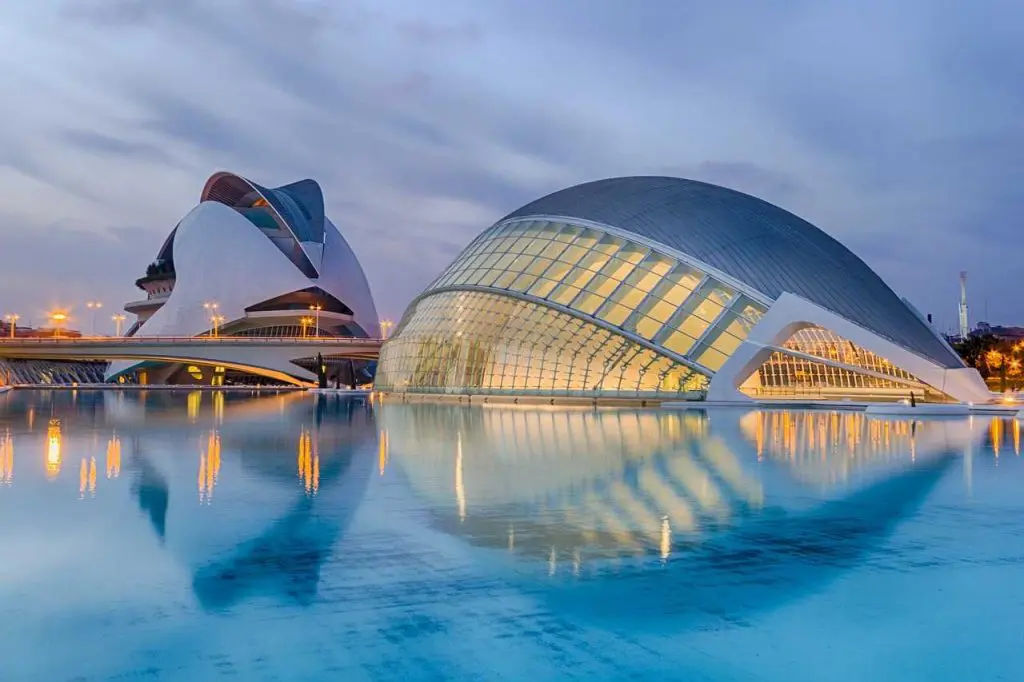 The East Coast of Spain borders the Mediterranean Sea and the weather can vary depending on where you are. If you're travelling to Barcelona and Catalunya, then the weather will be a little cooler than it is further down the coast.
The Costa Barva and places such as Figueres will have similar climates to Barcelona. That is warm from April onwards and getting milder and colder from October onwards.
In general, the further down the coast you travel, the hotter it gets. Especially as you get down to the Costa Blanca and Costa del Sol, which is located in Andalucia. If you're travelling to Valencia, it has a similar climate to Barcelona, but winters are slightly warmer and there's less annual rainfall.
The summer is often the best time to travel to Spain and the East Coast is no exception. Wherever you are you can expect temperatures in the 30s most days, with little rainfall during the summer.
Winters are colder with temperatures normally over 10 degrees on most days. They can dip below this, but that is very rare! You certainly won't be able to enjoy the beach in this weather anyway!
Galicia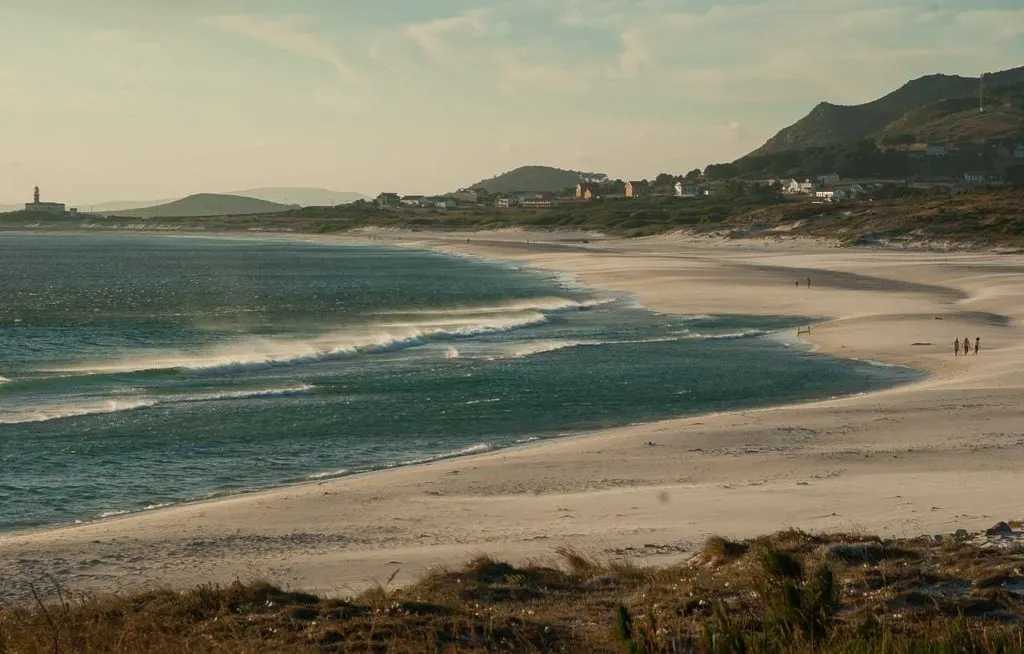 The climate in Galicia is different to areas in the rest of Spain. This is primarily because Galicia is the only part of Spain that borders the Atlantic Ocean. The climate is quite mild compared to other parts of the country.
Galicia is considered the rainy region of Spain, although that is not exactly the case. The weather can vary from city to city in Galicia, which has a bearing on the above statement.
Cities such as A Coruna, Lugo and Pontevedra all have their own unique climates, and the weather can be completely different in places on the same day!
The best time to visit Galicia is probably in the summer, as the winters can be quite mild. There's a high pollen count in the Spring due to the number of pine forests in the region. During the summer you can expect warm and long days, as the sun does not set until 9 or 10 pm.
The best time to visit Spain is generally in the summer and the climate in Galicia does not buck this trend. If you do visit Galicia in the winter, be sure to pack warm clothes and prepare for rain!
Northern Spain (Asturias, Basque Country, Cantabria)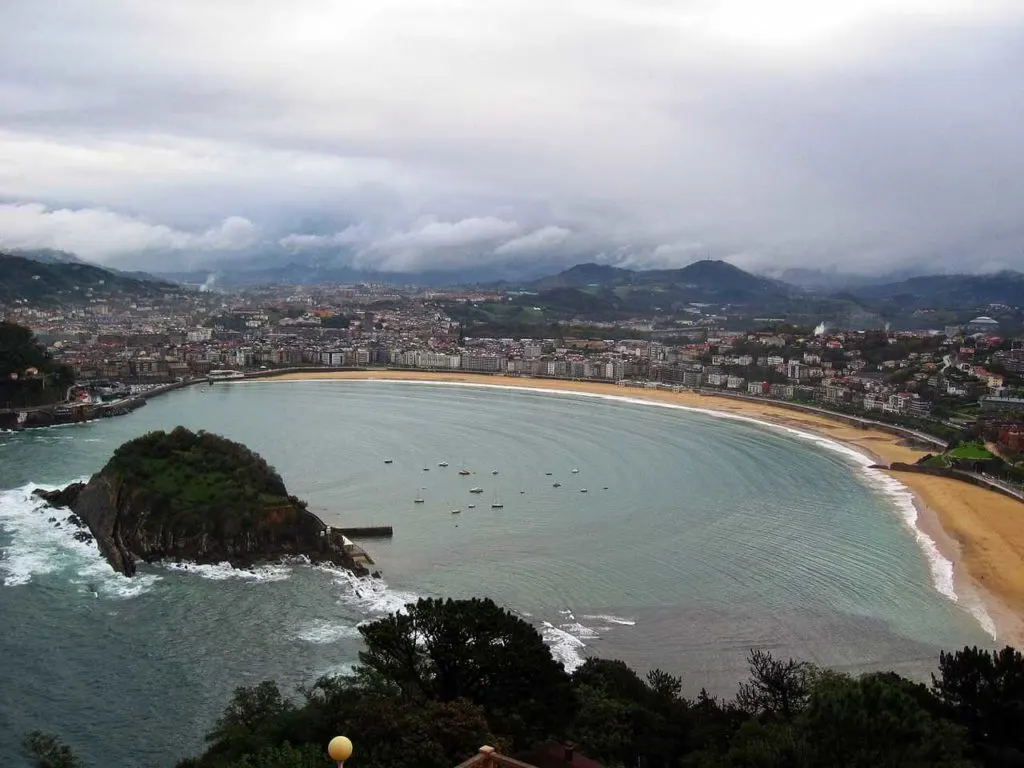 The climate in Northern Spain can be very different from what is perceived about the weather in Spain! The climate here is maritime, with warm summers and mild winters.
As this is one of the most elevated parts of Spain, the weather can be unpredictable. Fog and rain are not uncommon, even in summer!
The summer months in Northern Spain can get quite hot and it's probably the best time to visit Northern Spain. The weather can still be unpredictable at this time of the year, so be prepared for a bit of rain.
The inverse is true during the autumn and winter months, as the area's proximity to the Atlantic Ocean results in colder and wetter weather. There's only an average of 3 hours of sunshine during the day in winter.
Despite this, when I decided to visit San Sebastian in December, the temperature reached 20 degrees! If you're lucky, you can get great weather during the winter as well!
Festivals and Events in Spain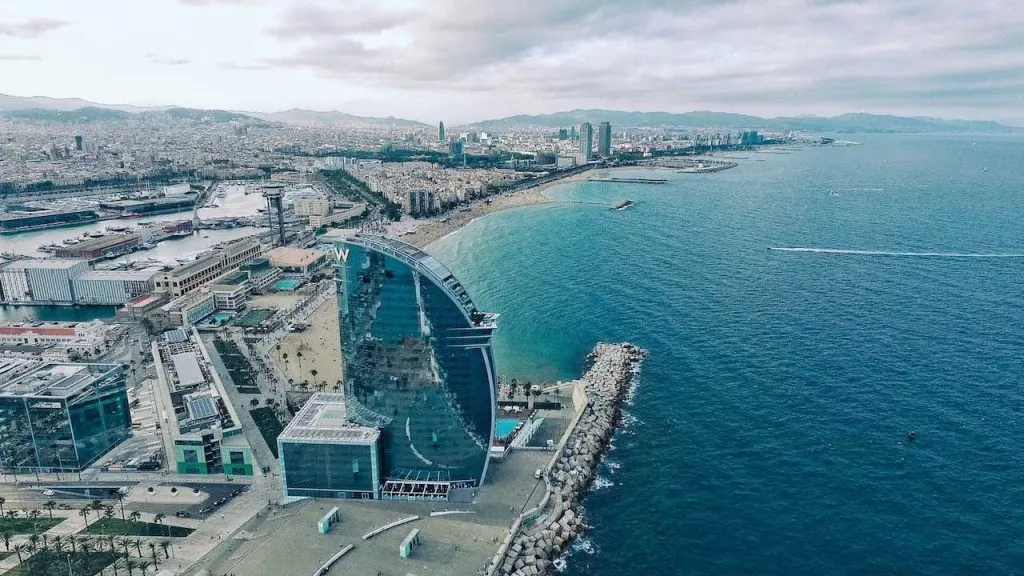 Spain has a rich culture that is heavy on tradition and throughout the year there are a number of famous events held across the country. Many of them such as La Tomatina and the Running of the Bulls are famous all over the world. Others are a little more obscure but worth seeing nonetheless!
I've compiled a list of some festivals and events that you should attend or plan your trip to Spain around!
Festes de la Merce – This is the biggest annual festival in Barcelona. There are numerous parades, concerts and parties on the 24th of September. You might also get the chance to see a famous Catalan human pyramid!
La Feria de Abril – This is one of the biggest festivals in Andalucia, held in Sevilla. Held two weeks after Easter, it involves a lot of food, drinking and dancing! If you're near the area at this time it's definitely worth checking out!
La Tomatina – This is the world's biggest tomato fight, which takes place in Bunyol near Valencia on the last Wednesday of August.
Las Fallas – This is one of the biggest festivals held in Valencia. It celebrates San Jose with giant papier-mache figures burnt and lots of fireworks displays!
Running of the Bulls – Held in San Fermin, Pamplona, this festival is where people have the great idea of running in front of bulls! This is definitely a festival to observe and not participate in!
Sant Jordi – This holiday is only celebrated in Catalunya, but as I lived in Barcelona for a while I thought I'd include it. It celebrates Sant Jordi (Saint George in English), with men giving roses to women, and receiving a book in return!
Semana Grande Bilbao – This is the biggest festival held in Northern Spain! It celebrates Basque culture with live music, dancing and various other events! As good a reason as any to visit Bilbao!
Spanish Grand Prix – If you're a sports fan like me, then you'll want to see the Spanish Grand Prix while you're in Spain. It's held outside Barcelona during May, with tickets reasonably priced.
Three Kings Day – This day is celebrated throughout Spain. It's related to Christmas as the name suggests. There are normally processions in big cities across the country!
Flights to Spain
If you plan to travel to Spain from destinations in Europe you can get cheap flights from most places. This does depend on where you're flying into. It's cheaper to fly to more popular destinations such as Barcelona and Madrid than Bilbao or Sevilla.
Summer is the most popular, but not necessarily the best time of year to travel to Spain, so flights will be more expensive during this period. You will get cheaper flights from September onwards, but after October the weather starts to decline and a lot of the resorts start to close.
I checked prices for flights to Barcelona for this article and what I found reflected my initial suspicions. Flights were cheapest in the winter months at £24 from the UK, this rose to £53 for the summer months. There's little difference between the two, but it does confirm that summer is slightly more expensive than winter to visit!
Winter is definitely the cheapest time to go to Spain, but the weather is not as good as during the summer. The cheapest time to travel to Spain maybe during Spring or Autumn when prices are cheap and the weather is reasonable.
Is There a Best Time to Visit Spain?
I'm not 100% sure whether there's a definite best time to visit Spain, but there are better periods to visit. Visiting Spain in the winter is not the best option unless you really aren't bothered about going to the beach or the weather!
Depending on when you visit Spain, you are more than likely to get good weather when you do. This is especially true if you visit anytime after April. Temperatures in most parts of Spain are in the 20s and the weather doesn't go downhill until October.
The best time of the year to travel to Spain is probably in this period between April and October. Bear in mind that if you visit at the beginning and end of this period it could be cheaper and less crowded at your chosen destination!
Need Travel Insurance?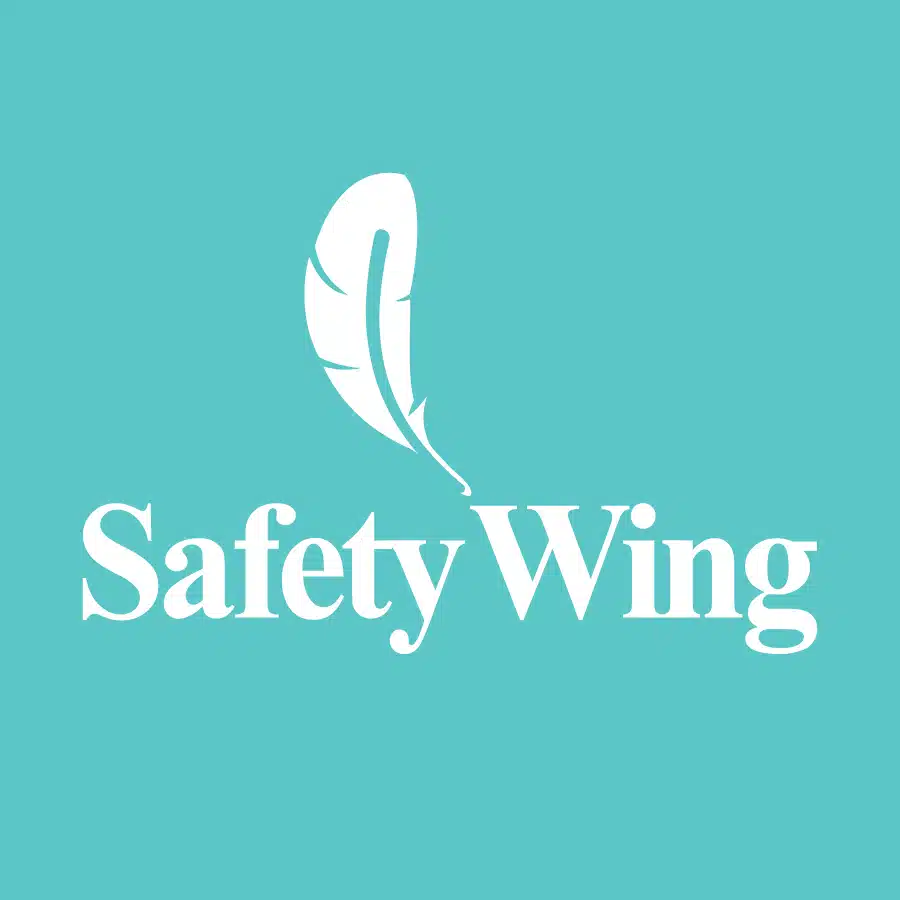 SafetyWing offers coverage that will give you peace of mind while you're on the road. If you want to protect yourself while you're on the road, then click the image to take a look at the options available to you.
Tom is a travel addict who first left England to spend a year Down Under. Not satisfied with this, he then went to New Zealand, about as far away from home as he could get. He is now planning his next adventures in Europe and Canada while maintaining this blog. Check out the about me page to learn more!