Despite not being the most well-visited county in the UK, I've put together a list of the thirteen best places to visit in Cheshire you have to see when you're in the county.
Some of the best places to visit in Northern England can be found in Cheshire. The county has a rich history and is home to some fascinating destinations, not just the biggest city Chester.
You can find ruined castles, elegant Tudor halls and plenty of Roman ruins in Chester, highlighting just how much the past is relevant in these places in Cheshire.
But you can also find lively cities and towns and some beautiful nature spots you can retreat to if you're looking for some relief and greenery.
These places to go in Cheshire below you have to include on your itinerary when you visit!
Table of Contents
Best Places To Visit in Cheshire
Chester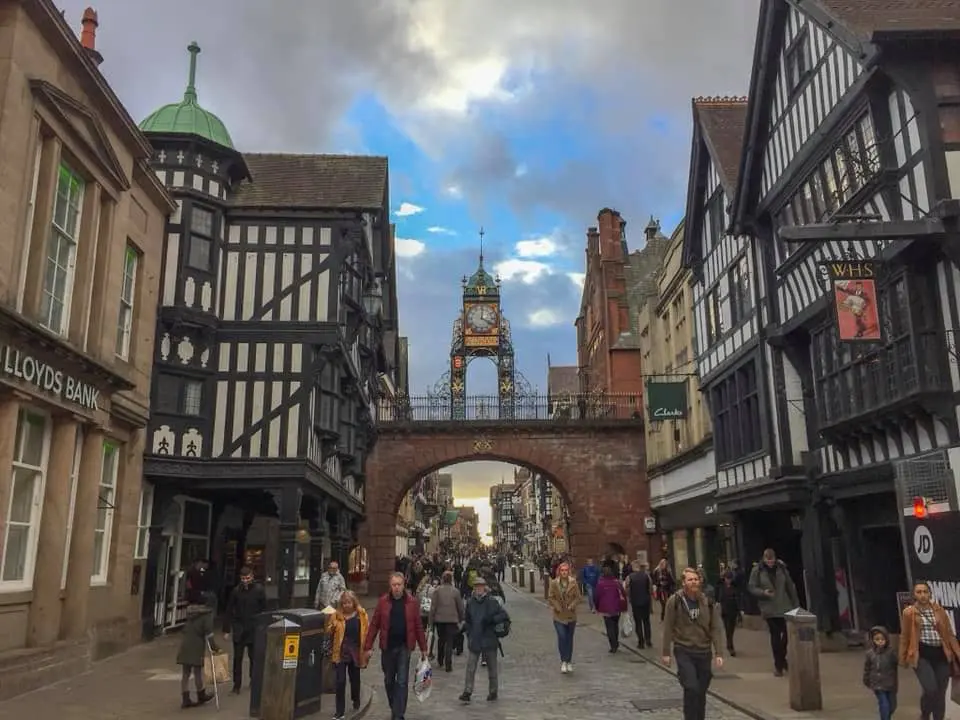 Chester is the county town of Cheshire and one of the most interesting places in the county. The city has a long history dating back to the Romans when it was a major settlement known as Deva.
There are plenty of things to do in Chester, with one of the most popular checking out the Roman Amphitheatre in the middle of the city. It's the largest amphitheatre of its kind in the UK, despite only half being excavated.
Chester is a walled city and you can walk the length of the walls that encompass the centre of the city. Not only can you admire the Roman craftsmanship, you'll get to see a wide part of the city, such as the Eastgate Clock and Racecourse, and get some incredible views of the Welsh hills in the distance too.
Chester is also a great destination for shopping, with the Rows famous for its double-level shopping and unique boutique stores.
Congleton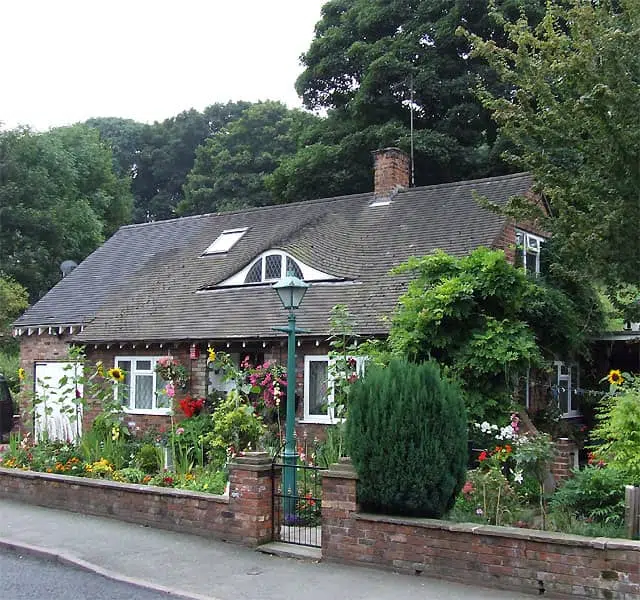 Congleton is one of the nicest towns in Cheshire. It's a small and charming market town that's one of the final stops before you reach the Peak District.
It's also where you'll find Little Moreton Hall which is further down the list. While it's a small town you will find some things to do here and it's a nice town to visit if you want to see a bit of rural Cheshire.
Astbury Mere Park is a nice place to go for a stroll and to see some of the surrounding area. While you can visit Congleton museum to learn more about the town's past.
One place you should check out is Mow Cop Castle. Although slightly outside of the town limits, the remains of the castle sit on the top of the ridge that separates Cheshire from Staffordshire and is a striking sight and one that offers some incredible views too!
Warrington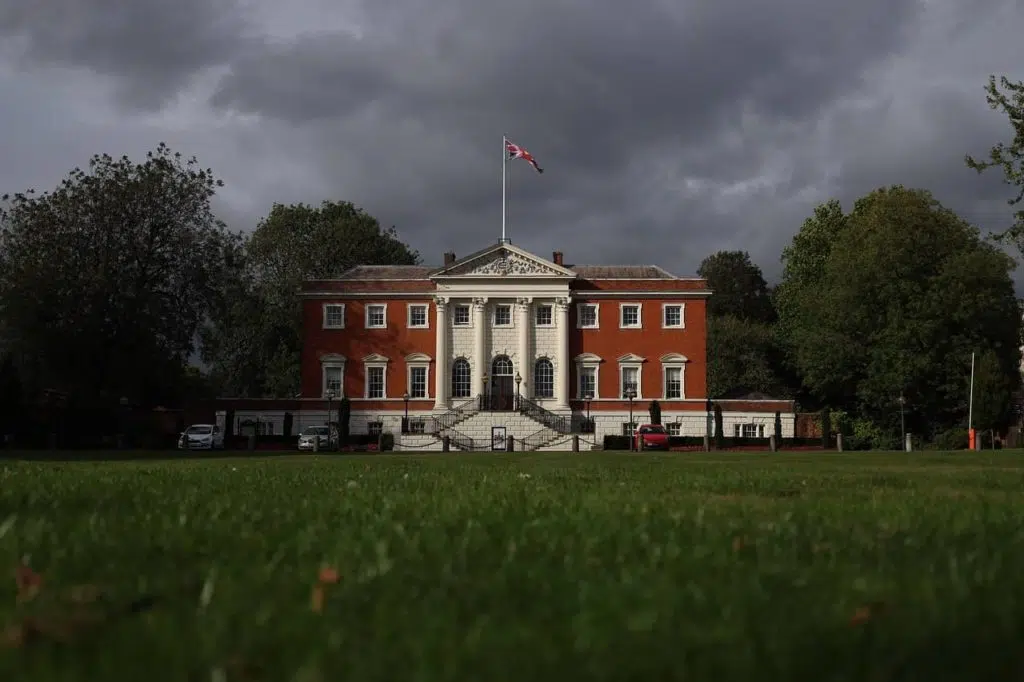 Aside from Chester, Warrington is the biggest settlement in Cheshire and a place you should check out while you're there.
One of the main attractions is Walton Hall and Gardens, which is a Jacobean Revival mansion that was built in the 1830s for a local MP, Sir Gilbert Greenall. There's a large formal garden outside the house, which is the main attraction containing crazy golf, a pitch and putt golf course and a small zoo.
A trip to Warrington Museum and Art Gallery will tell you about the town's history, while a trip to the oldest pub in Warrington, the Barley Mow which dates back to 1561, is a must too.
If you want to get some fresh air, then a trip to Birchwood Forest park is a good idea. It's located on the site of a former World War II munitions factory and is a beautiful spot for a walk.
Little Moreton Hall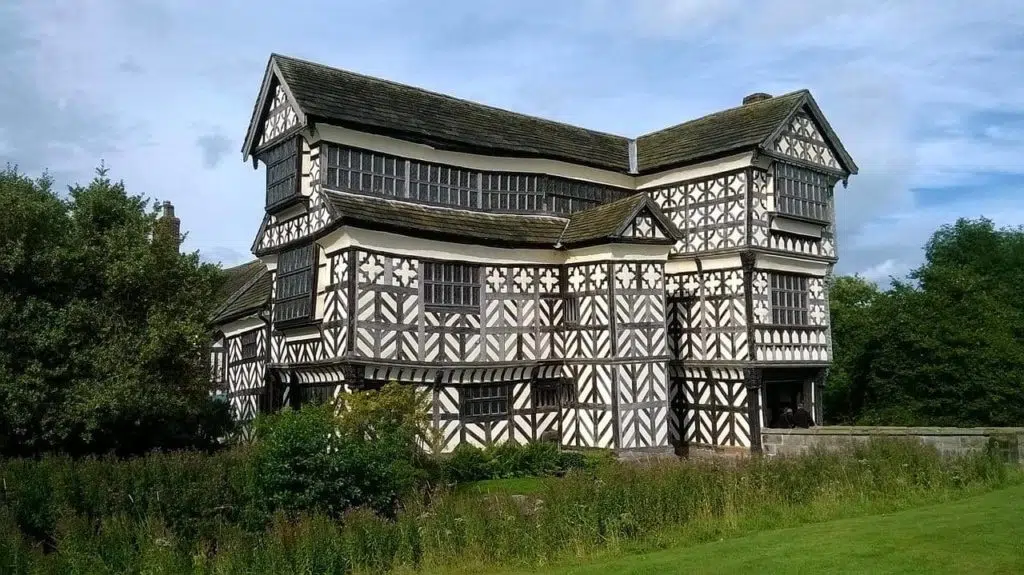 England is full of history and Cheshire is no exception. If you're interested in history or just want to see a fascinating and beautiful building, then a trip to Little Moreton Hall is a must.
It's a manor house that was constructed between 1504 to 1508 in the Tudor style with black and white timber framing that symbolised many buildings from the era.
Little Moreton Hall is surrounded by a moat and has some amazing gardens that you can wander around. Like most old buildings in the country, there are tales of ghosts lurking in the hall. One such tale tells of an old grey lady who haunts the Long Gallery in the house.
If you want to visit and see whether the tales are true, you'll need to visit from April to December when Little Moreton Hall is open to the public.
Alderley Edge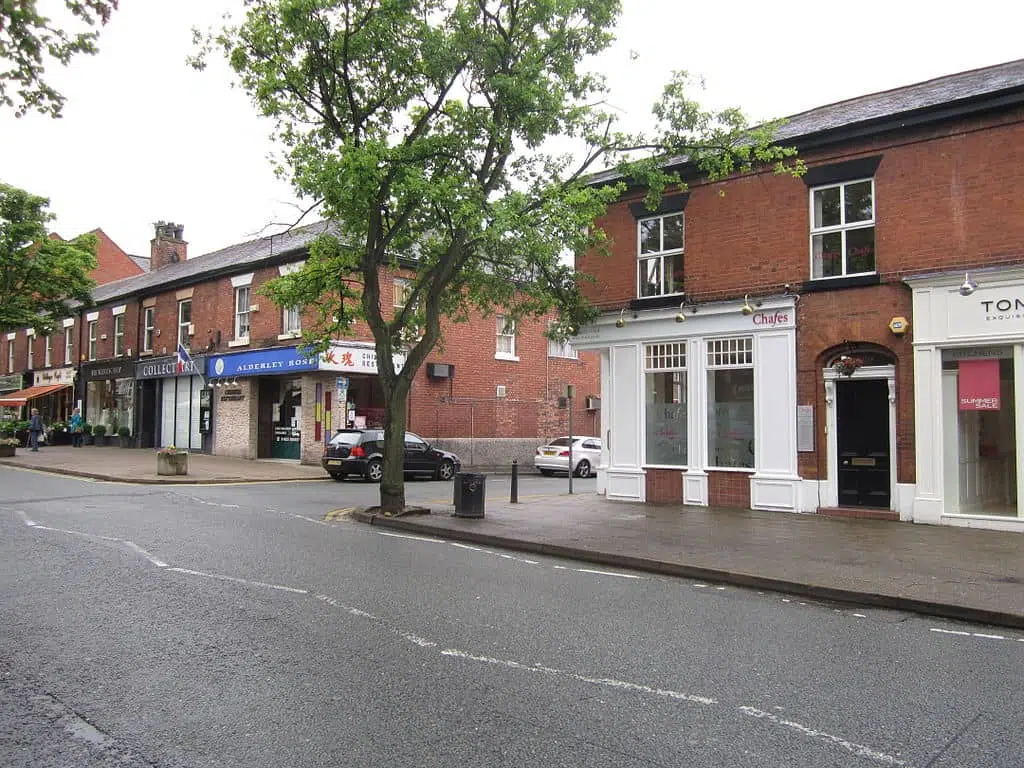 Alderley Edge is famous in Cheshire as the location where many footballers from local teams such as Manchester United and City decide to live. As well as that, there are a few interesting things to do there.
One thing that's not so well-known about Alderley Edge is the range of mines in the area. While you can't explore all of them by yourself, you can book a tour with a local provider to check them out.
The Alderley Edge Woodland is a more sedate place to visit if you're looking to get outdoors. There's a range of trails you can take, all of which bring you through some beautiful woodland that overlooks the nearby Peak District.
If all that sounds too much, then you can relax at one of the numerous bars, cafes and restaurants in the town. There are plenty of them about, so you're split for choice!
Sandstone Trail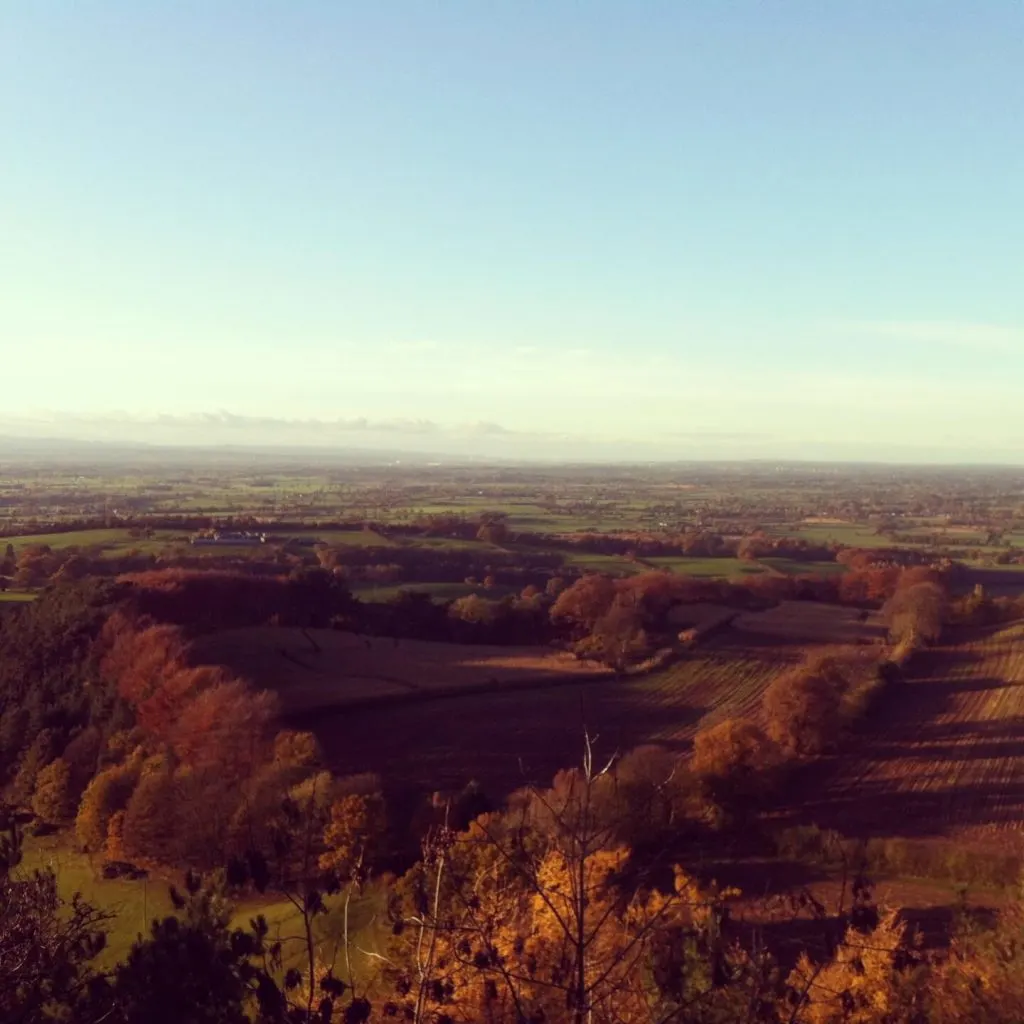 If you're looking for something adventurous to do while you're in Cheshire, then the Sandstone Trail should be high on your list.
It's a 55-kilometre (34 mi) long trail that takes you along sandstone ridges from Frodsham to Whitchurch, which is just across the county border in Shropshire. It's perfect if you're backpacking in the UK and looking for something adventurous to do.
The trail may be long, and unless you're unlikely to do the whole thing in a day, but if you're to tackle it all, you can break it up into a few days.
For most of us, the letter option is to hike part of the trail. This is easy enough as it's divided into three sections; one running Frodsham to Willington, the next from Willington to Bickerton and then finally from Bickerton to Whitchurch. All of which are roughly 18 km (11.3 mi) in length.
Delamere Forest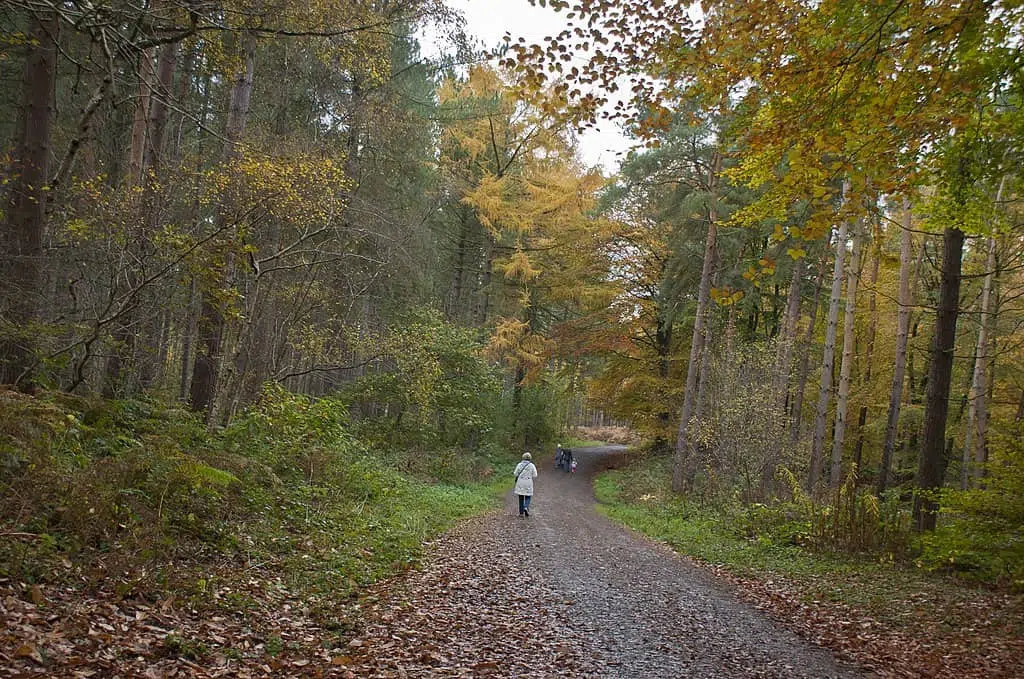 Delamere Forest is a large wood that's not too far from Chester. If you're looking to get away from the city for half a day or more it's a perfect place to visit.
It covers 972 hectares (2,400 acres), which makes it the largest area of woodland in the United Kingdom. What's more remarkable is that the forest is the remnants of what were the Forests of Mara and Mondrem, which used to cover 60 square miles (160 km2)!
Delamere Forest is a beautiful place and one I've frequented a lot like a local. It's an excellent place to go for a walk, with three long-distance walking paths making their way through the forest, as well as several circular tracks too.
The forest also contains a wetland known as Blakemere Moss, which is a brilliant place to go wildlife spotting. If you're lucky, you might spot some mallards and waterfowl! Don't forget to devise a UK packing list before visiting though, as no matter what time of the year you visit, bad weather is a possibility!
Cholmondeley Castle and the Gardens
England is full of castles and Cheshire is no exception. One of the most impressive and recent is Cholmondley Castle. It was built in the early 1800s and is a spectacular sight.
Unfortunately, the house isn't open to the public, so you can't go inside and take a look. But the gardens are open during the summer months and are worth visiting.
The gardens are a wonderful sight and take up an extensive portion of the Castle's grounds, covering 60 acres and you'll find many beautiful sights such as the rose garden.
Beeston Castle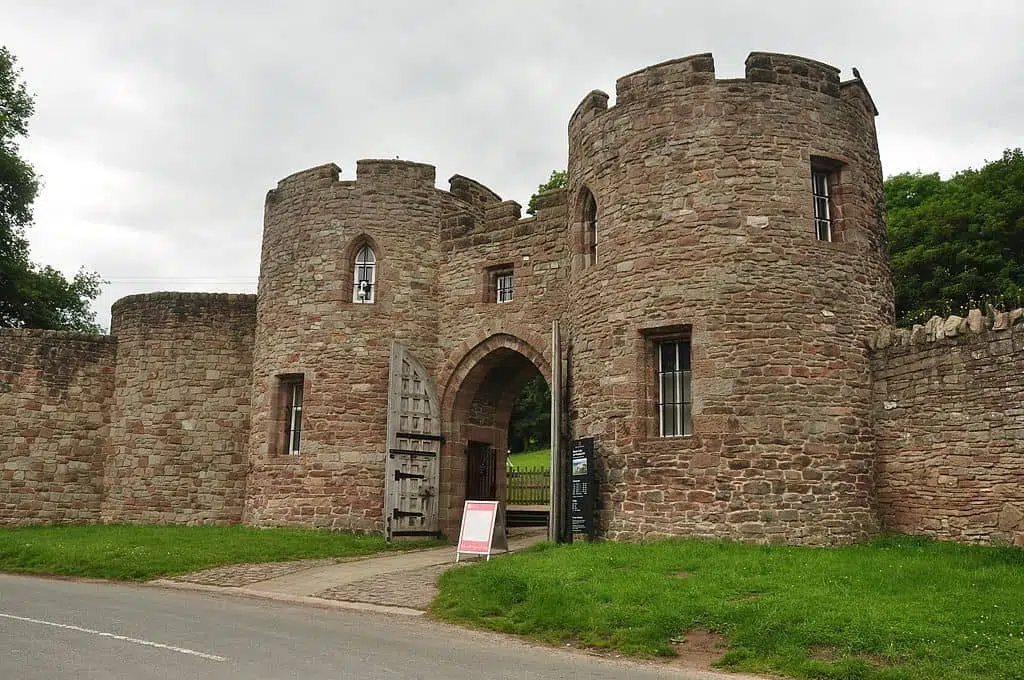 Beeston Castle is one of my favourite places to visit in Cheshire. It's a beautiful castle that provides you with some fantastic views and is set in lush countryside.
It was built in the 1220s by the 6th Earl of Chester after returning from the Crusades. Legend has it that the royal treasure of Richard II is buried in the castle grounds but searches have yet to find any evidence of treasure.
As the castle is built on a rocky plain that overlooks the Cheshire plain, it's a brilliant place to visit on a clear day. You'll get some spectacular views and will be able to see the Pennines in the east and the Welsh mountains in the west.
You'll find a small museum within the castle that will tell you all about the history of the castle. but the primary reason to visit is for the views and to check out a magnificent ancient castle.
Tatton Park
One of the most interesting places in Cheshire is Tatton Park, which is a medieval manor house that consists of over 2,000 acres (8.1 km2). If you're wondering what to do in Cheshire, then a visit is a good idea.
It's a beautiful place and hosts the annual Royal Horticultural Society flower show. If you can't make the show, don't worry! There's still plenty to do at Tatton Park all year round.
Tatton Hall, which sits on the estate is a fascinating and lovely building that houses a variety of paintings from the likes of Poussin and Chardin. While the library is home to first editions of two Jane Austen novels.
But the real attraction of Tatton Park is the gardens, which are a sight to behold. Strolling around and taking in the wide variety of plants, monuments and terraces is a must!
Knutsford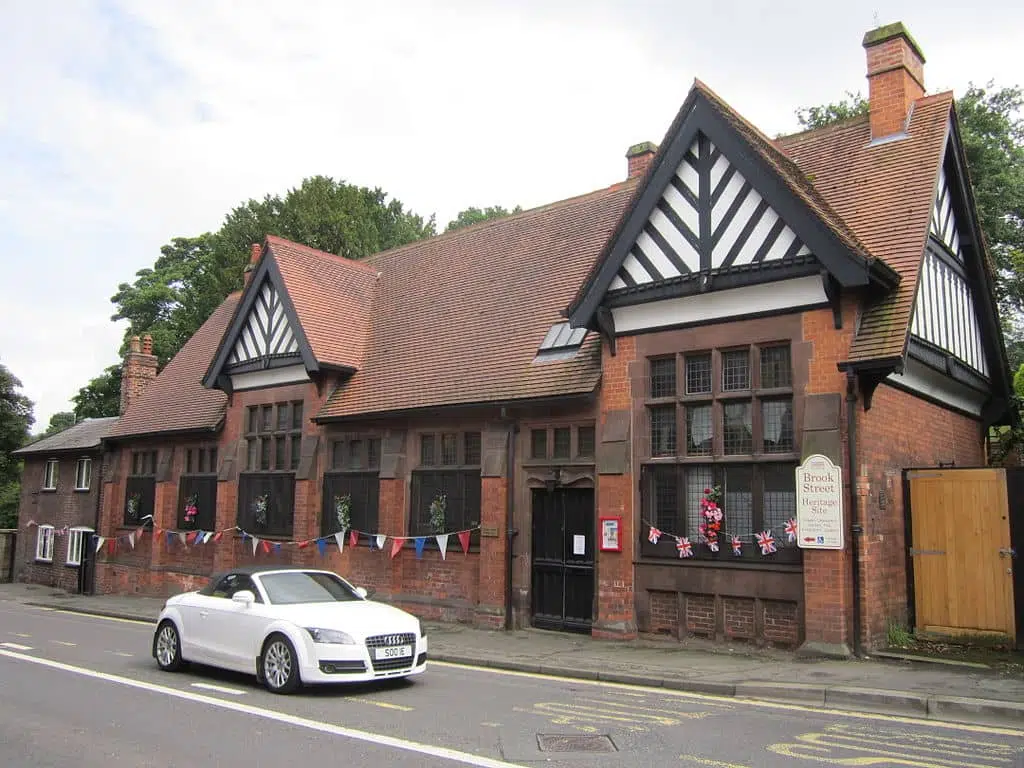 Knutsford is one of the Cheshire towns you have to check out while you're in the county. It's not far from Manchester and a nice little place to explore.
One of the most unique things you can do in Knutsford is to visit Gauntlet Birds of Prey. It's the largest bird of prey park in Northern England with over 120 birds and has two daily shows from March to October that showcases some of the animals in the park.
A great place to visit if you're with your family is Seven Sisters Ice Cream Farm. Not only can you get some great ice cream, but you might get to see some of the lovely calves and cows too, which will delight your children!
Tabley House is another great destination with lots of interesting paintings from the 18th and 19th centuries. While a quirkier place to visit is the Penny Farthing Museum, which is home to other 30 original penny farthings.
Quarry Bank Mill
If you want to take a step back into the history of Cheshire during the Industrial Revolution, then a trip to Quarry Bank Mill, one of the hidden gems in Cheshire, is a must.
This part of the world was heavily invested in the Industrial Revolution and became known as the 'workshop of the world' for the range of factories that dotted the area.
What's fascinating about this mill is that it's been painstakingly restored to its former glory and so have the worker's accommodation on what's known as the 'Styal Estate.' You get a real sense of what it was like to live and work in the mill at the time.
The mill and estate are now run as a museum and if you're interested in the history of the Industrial Revolution and want to understand a key part of the region and country's history, then it's well worth visiting.
Jodrell Bank Observatory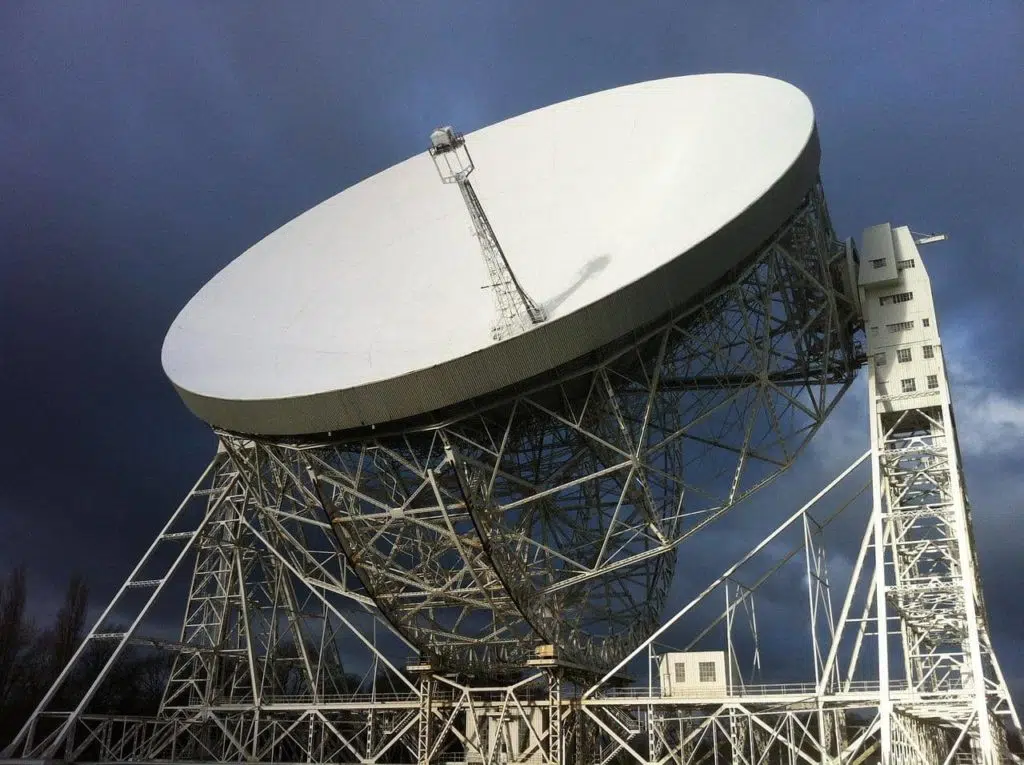 One of the most interesting places in Cheshire is Jodrell Bank Observatory. It's a site that hosts several radio telescopes for the nearby University of Manchester and is easily one of the best things to do in Cheshire.
If you're a lover of all things astronomy, then this is a fantastic place to visit. It's also a great place to go for a day out with kids in Cheshire, as they'll love the giant telescopes and all the associated info about space.
The visitors centre is home to a planetarium and a 3D theatre which hosts a simulated trip to Mars. You'll also find lots of information about the history of the observatory and the work that's undertaken there.
For me, the main reason to visit is to marvel at the telescopes. They're an incredible sight and will leave you speechless at their size and scope.
Need Travel Insurance?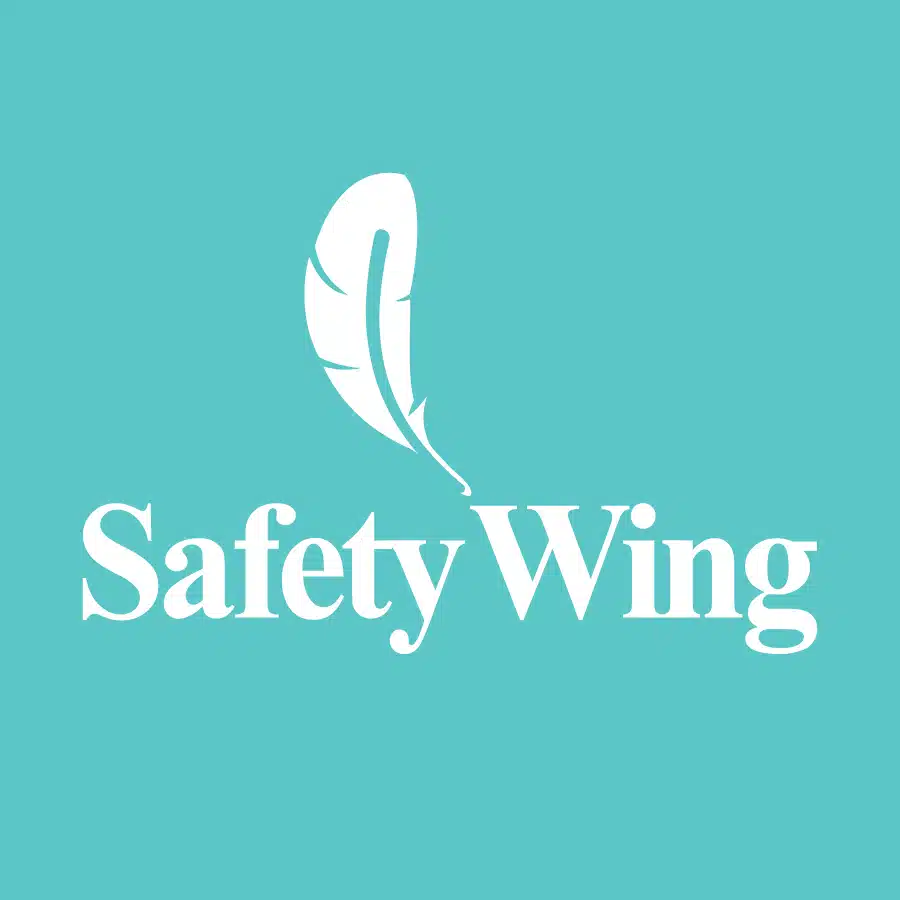 SafetyWing offers coverage that will give you peace of mind while you're on the road. If you want to protect yourself while you're on the road, then click the image to take a look at the options available to you.
Tom is a travel addict who first left England to spend a year Down Under. Not satisfied with this, he then went to New Zealand, about as far away from home as he could get. He is now planning his next adventures in Europe and Canada while maintaining this blog. Check out the about me page to learn more!