You simply have to visit Queenstown while you're in New Zealand. It's a haven for backpackers and one of the best places to go in the country. There's only one problem.
There are so many hostels in Queenstown, it's hard to which ones are good, and which are, well, not good!
Thankfully, during my numerous visits to Queenstown, while I was on my New Zealand working holiday, I was able to find out which hostels are the ones you want to stay at!
Without further ado, let's get into the article and find out the best backpackers in Queenstown.
Disclosure: This article may contain affiliate/compensated links. For full information, please see our full disclosure policy.
Table of Contents
Best Hostels in Queenstown
Compare Our Top Hostels in Queenstown
[table id=33 /]
Adventure Q2 Hostel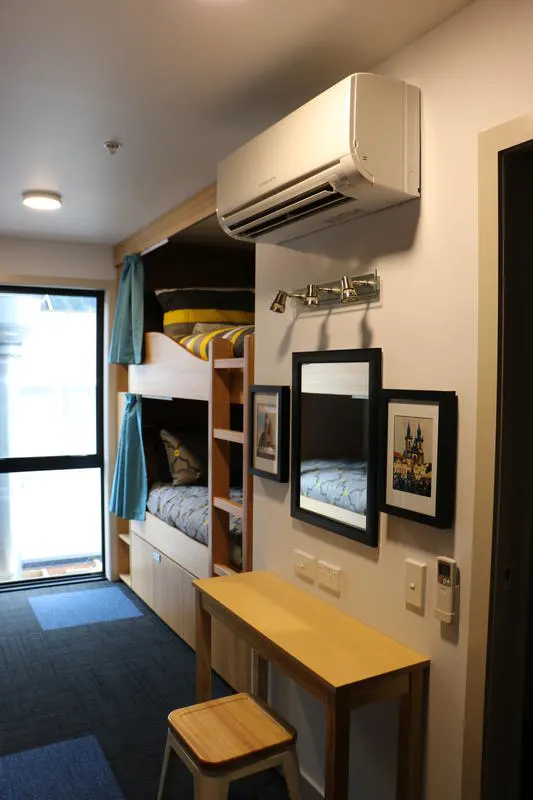 Adventure Q2 is one of the best hostels in Queenstown, despite being one of the smaller backpackers in town. It houses no more than 55 guests at any one time, making it a more intimate place to stay.
Adventure Q2 is an ideal place to meet fellow travellers if you're backpacking New Zealand alone. Its central location is another benefit with everything in easy walking distance of the hostel.
The hostel has a decent-sized kitchen and a nice living area for you to relax in. The rooms are lovely, with wooden bunks that are extremely comfortable!
If you want to stay in a cosy hostel in the centre of Queenstown, Adventure Q2 is as good an option as any!
Base Queenstown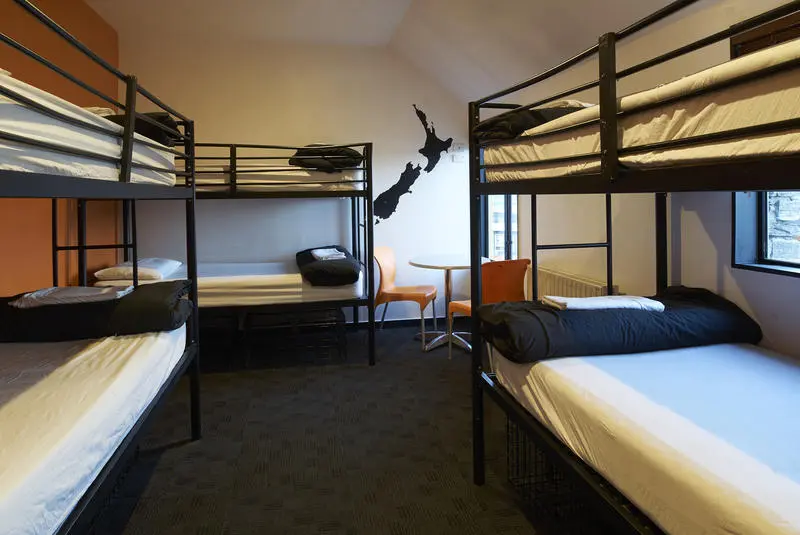 Base is a good option for the budget traveller visiting Queenstown. The hostel is located centrally next to all the bars and a stone's throw from the lake. It's not expensive and has some of the best deals in Queenstown!
The facilities are what you would expect from a quality hostel. The rooms are comfortable and spacious, while the facilities are top-notch.
The kitchen is huge, there's a common area to relax and a bar downstairs should you wish to socialise.
I would recommend staying at Base in Queenstown if you're travelling alone. It's a social hostel and it would be a great place to meet fellow backpackers!
Bumbles Backpackers Queenstown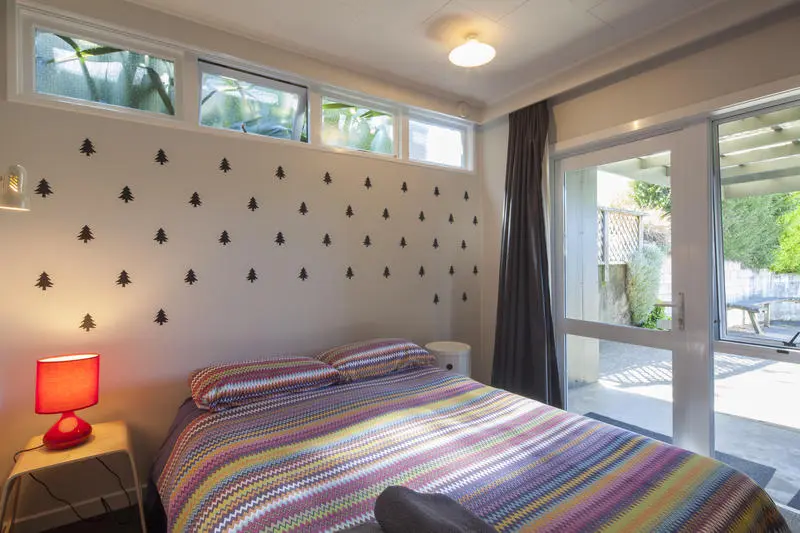 If you're looking for a backpackers in Queenstown with a view, Bumbles Backpackers might be the place for you! The hostel is situated by the lakefront, with some stunning views available!
The hostel makes the most of these views, with elevated areas, where you can relax and soak in your surroundings!
Bumbles isn't far from the centre of Queenstown. You can walk to the centre in 2 minutes or less! The hostel has some fantastic facilities to boot!
You can use the large communal kitchen without worrying about waiting to cook your meals. Moreover, there is an outside area with a BBQ and garden for you to relax in!
Bumbles is an ideal place to stay in Queenstown if you want quality at an affordable price!
Haka Lodge Queenstown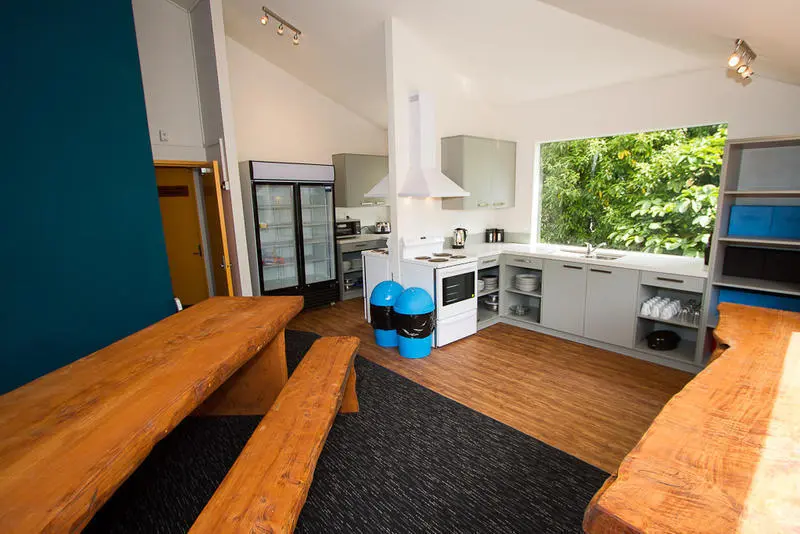 Haka Lodge isn't one of the biggest hostels in Queenstown, it houses fewer than 50 people, but it's definitely one of the cosiest!
The small number of guests makes your stay more intimate, and there's less chance of getting disturbed by revellers returning from late-night activities!
Haka has a range of facilities from spacious common rooms to bunks with privacy curtains! That's a feature I've rarely come across on my travels!
I would recommend staying at Haka Lodge if you want a quieter alternative to the busier hostels in the centre of Queenstown!
Nomads Queenstown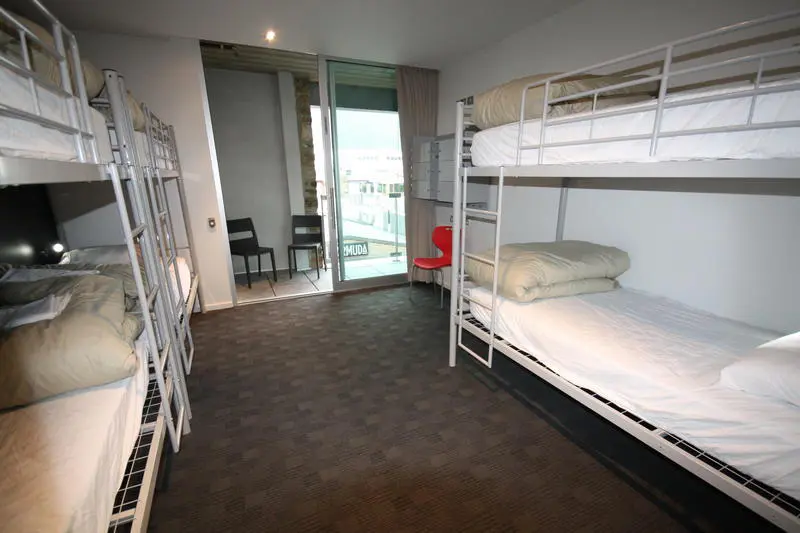 This was one of my favourite hostels in New Zealand, never mind Queenstown! From the moment we walked into the hostel, the staff made us feel at home.
There was a lot of banter and they were quick to help us with our queries.
Nomads Queenstown is in an ideal location. It's right in the centre close to the lake and all the bars and attractions. You're within walking distance from all the great points of interest in Queenstown.
The hostel itself is fantastic. The rooms were spacious, ours even had a balcony. While the kitchen and common areas were gigantic, with lots of space for everybody!
If I was to spend 3 days in Queenstown in the future, I would not hesitate to stay at Nomads. It's a brilliant hostel!
Sir Cedrics Tahuna Pod Hostel
Sir Cedrics is a quirky choice for accommodation in Queenstown. The clue is in the name. The pods are what you sleep in! Instead of traditional bunks, you get your own pod to sleep in! How cool!
The hostel has a distinct Maori theme throughout the building! Maori decorations and statues are all around the building, adding character to the place.
The facilities at Sir Cedrics are top-notch. There is a large communal area with a balcony and BBQ. From here there are amazing views of Queenstown! There is also a large kitchen for you to use as well.
One of the best things about the hostel is the number of freebies they have. Apple TV, Breakfast, Netflix and Nightly soup are just a few of the free things you can enjoy during your stay!
The guys at Sir Cedrics certainly go out of their way to make your stay enjoyable!
YHA Queenstown Central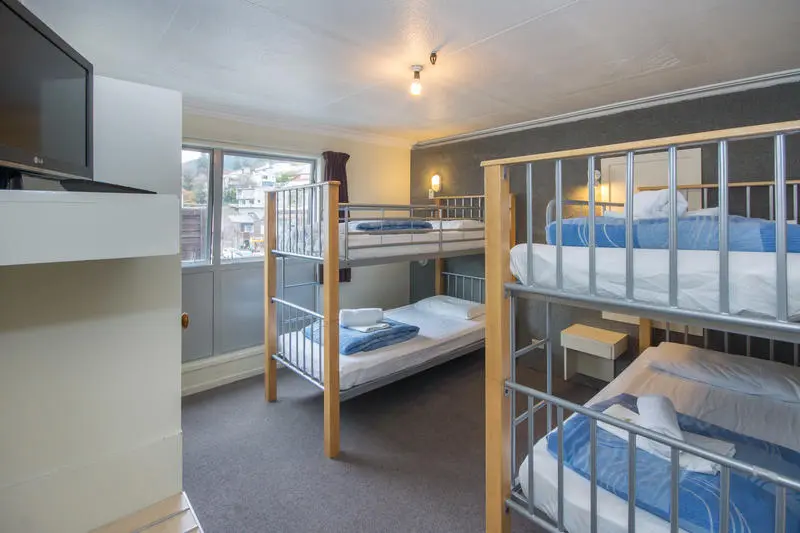 As the name suggests, the YHA Queenstown Central is slap bang in the centre of Queenstown! Like most accommodation in Queenstown, it's located in a great place to explore your surroundings!
Most of the rooms in the hostel have ensuite, and the rooms themselves are spacious and comfortable. The hostel has a large communal area with a TV and the kitchen is of a decent size.
It's a clean and friendly hostel that I recommend staying at while you're in Queenstown!
YHA Queenstown Lakefront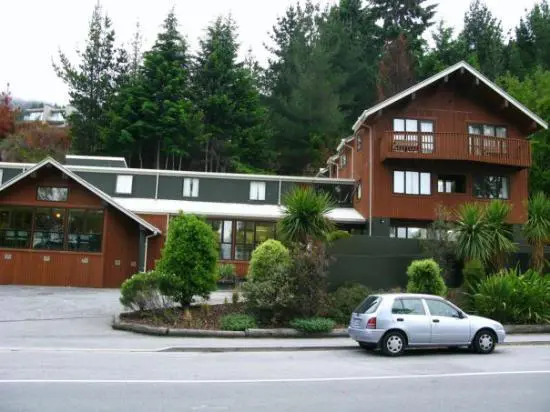 I loved my time at this hostel. If you've not guessed from the name, the YHA Queenstown Lakefront is right on Lake Wakatipu. A 2-minute stroll out of the door and you are right next to the lake.
It's ideal if you want to be slightly removed from the centre of Queenstown. The hostel itself is beautiful. The rooms were lovely if a little small. The kitchen was big and had more than enough space for everybody.
What really sold it to me was the friendliness of the staff. They were always willing to help, and answer our somewhat, stupid questions! They had the patience of saints.
If you want to stay in one of the most chilled and relaxed Queenstown hostels, this is the place for you! It was one of the best places I stayed at during my working holiday in New Zealand!
Concluding Thoughts
Despite being a small town, there is a lot of cheap accommodation in Queenstown. I often found it overwhelming at times to decide where to stay on my numerous trips there. Thankfully, trial and error led to me finding some great hostels in the town, which I've run through above!
These are the best hostels in Queenstown in my opinion, and ones I highly recommend you stay at during your trip. Have you been to Queenstown? Do you agree or disagree with my choices? I'd love to hear your thoughts in the comments below!
Need Travel Insurance?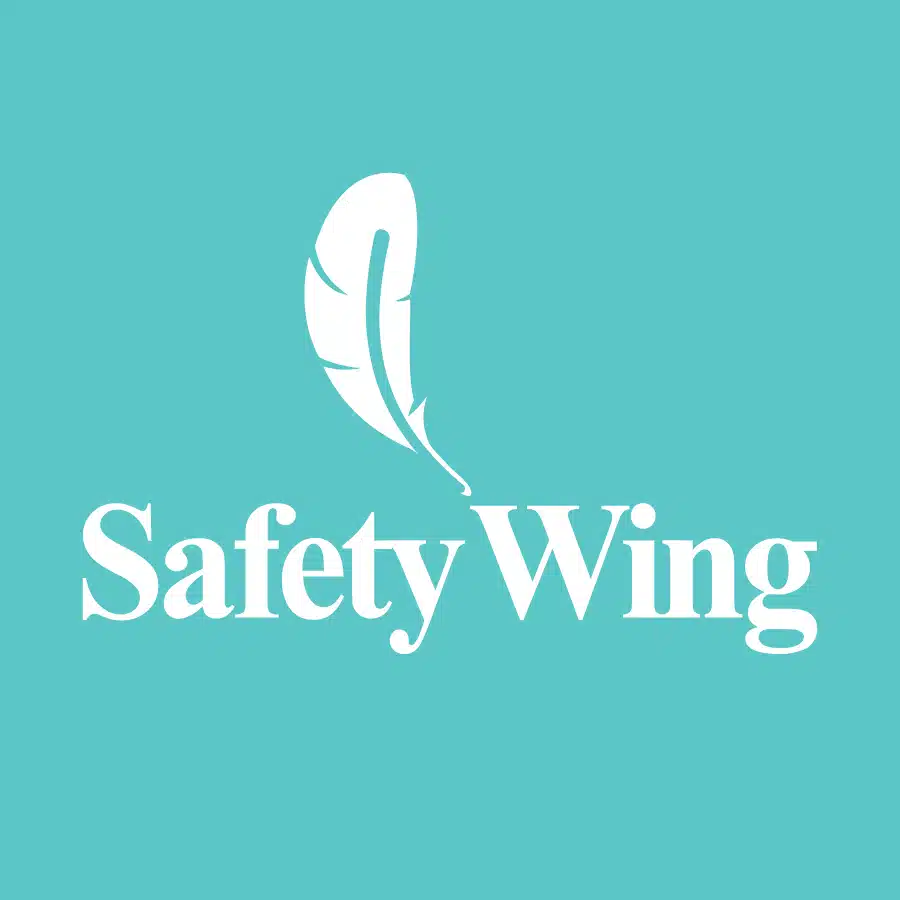 SafetyWing offers coverage that will give you peace of mind while you're on the road. If you want to protect yourself while you're on the road, then click the image to take a look at the options available to you.
Pin For Later
Tom is a travel addict who first left England to spend a year Down Under. Not satisfied with this, he then went to New Zealand, about as far away from home as he could get. He is now planning his next adventures in Europe and Canada while maintaining this blog. Check out the about me page to learn more!