Writing my Barcelona travel guide has been a long time in the making. I've been living in the city for well over a year and have only just gotten around to writing it! Terrible I know!
I'll be the first to admit, I'm not the biggest fan of Barcelona.
Compared to when I visited Valencia for a few days and really enjoyed the city, I've never felt the same way about Barcelona.
Maybe it's because I'm working here, but I'm not overly fussed about the place! I really do feel that there are better places to visit when backpacking in Spain!
That's not to say that Barcelona isn't an interesting city because it is. There are many great places to visit, and the history and culture of the city are very interesting.
I just don't feel it's the amazing destination that it's cracked up to be!
Anyhoo, as a long-term resident, my Barcelona travel guide should give you some good ideas on how to spend your time in this Mediterranean city.
Disclosure: This article may contain affiliate/compensated links. For full information, please see our full disclosure policy.
Barcelona Travel Guide
Background info
Barcelona is located in the North-East of Spain, in the region of Catalunya. It's the second-most populous city in Spain after Madrid. The city has an interesting city. Like a lot of places in Spain, Barcelona was founded in Roman times, merged with the Kingdom of Aragon and then assimilated into Spain later on.
The Catalan people retain a fierce identity, which has resulted in a move for independence from Spain.
As it's located on the shores of the Mediterranean, Barcelona's weather is typical for the region. The summers are warm and relatively dry, while winter can be mild and wet.
Travelling to Barcelona
As one of the biggest cities in Spain, travelling to Barcelona is relatively easy. Most flights go through the main airport, El Prat. The airport receives a number of flights from all around the world, so you shouldn't have too much difficulty finding Barcelona flights.
Prices are relatively cheap, especially if you're travelling from the UK! My advice for finding cheap flights to Barcelona is to use Skyscanner and book in advance. You can find some great deals this way with Ryanair and Easyjet. I managed to get a flight for as little as £30, including check-in luggage!
If you're already in Spain, you can get to Barcelona via car, plane or train. RENFE is Spain's high-speed rail network and it stops at most of the major cities in Spain. Prices are reasonable, but book in advance to get better deals!
The road network in Spain is good, and the motorway to Barcelona is well-linked. It lies on three international routes, the E09, E15 and E90. Bear in mind, that once you reach Barcelona the traffic in the city can be ridiculous. Expect to experience a few traffic jams if you're driving around Barcelona!
If you want to rent a car while you're in Barcelona, I recommended using Rental Cars. You can compare deals with various companies to ensure you get the best price! Click here to book your rental car now!
Travelling around Barcelona
Barcelona is a big city and it can be quite daunting getting around if you're new to the city. Thankfully, there's a very good transport network in the city, which makes travelling around Barcelona much easier. There's a metro, bus and train network that crisscrosses the city.
The metro is probably the most common form of transport and it covers virtually every part of the city. You can buy a ticket for €10 which entitles you to ten trips. Bear in mind, that some of the stations are quite close. For example, you could easily walk to Sagrada Familia from Diagonal in about 15 minutes. For short trips like this, I would just walk.
However, for longer trips, it's a great system. There's also the FCG, which is similar to the Metro but run by a different company. Be very careful, as for some reason you can gain entry to these stations with a metro ticket, but you can't exit with one! You need to buy a separate ticket, otherwise, you'll have to pay a €50 fine!
My Love/Hate Relationship with Barcelona
Barcelona is an interesting city and there are worse places to visit, but ever since I got here I've had a love/hate relationship with the city! Let me explain:
I can't quite put my finger on it, but I just don't see Barcelona as this amazing city, like some people seem to. It's noisy, smelly and there's no escape from the concrete in the centre of the city!
Don't get me wrong, there's a lot of great things to do in Barcelona. The buildings are incredible, there are plenty of great cafes and the weather is great as well. I just don't see what is so special about the city.
One major issue for me is the lack of green spaces in the city. I remember a few months into living here and it suddenly hit me that Barcelona bore similarities to when I was travelling Manila!
There's a lot of concrete in the city and in some areas, the similarities were stark. That said, though, Barcelona is a much better city than Manila! Gaudi's buildings are magnificent and the city definitely does have character!
Barcelona is a great place to go for a city break, just try and avoid the touristy areas such as La Rambla, which isn't anything special. My advice is to visit places outside the city. A day trip to Montserrat, Tibidabo, Montserrat or Sitges would allow you to see a different side to Barcelona and Catalunya!
If you want to be really adventurous and enjoy hiking, taking on the Camino de Ronda is a good idea. This hike takes you across the Costa Brava from Lloret de Mar to Toss de Mar. These are some of the most beautiful parts of the region, so they are well worth checking out!
Where to Stay in Barcelona
As one of the most popular tourist destinations in Europe and the world, there are a wealth of places to stay in Barcelona. My travel guide to Barcelona will mainly focus on budget accommodation such as hostels. Although if you're not keen on staying in a hostel, you can find a lot of cheap hotels in Barcelona.
I've stayed in two hostels in Barcelona. HelloBCN, which is located just off of Avinguda Parallel and Urbany Hostel, which is near Torre Agbar. Both were reasonably cheap and comfortable. If I had to recommend one over the other, it would probably be Urbany, as I felt the facilities and location were better than HelloBCN.
There are over 100 hostels in Barcelona, so my opinion is really narrow. Your best bet is checking to see which hostel matches your budget and where you want to stay in Barcelona. A central location is handy, as it's easy to reach from the airport and you're close to a lot of the main attractions!
Click here to check the latest deals at Hostelworld!
There are lots of hotels in Barcelona, check out the latest deals on Booking.com, if you're looking to book accommodation for your trip!
Things To Do in Barcelona
No Barcelona travel guide would be complete without a few things to do in the city. As one of the most popular destinations in the world, there's plenty to do here, such as visit the Picasso Museum, see the Sagrada Familia and enjoy the cafe culture! There are a lot of points of interest in Barcelona!
Bear in mind, below are five things to do in Barcelona that I personally enjoyed. There's plenty more to do besides what's listed below, such as a bike tour of Barcelona! You can do a walking tour of Barcelona with a company such as Local Guddy if you want to see a more intimate side of the city!
There are numerous other tours you can do such as going on Barcelona's best food tour with Food Lovers Company! This is a good way to get under the skin of a city!
Barceloneta
Barceloneta is an old fishing neighbourhood, that is now home to Barcelona's most popular beach. The beach isn't on the level of the beaches in Australia, but it's pretty good for a beach in a big city!
It gets very crowded during the summer, so go elsewhere if quiet beaches are your thing!
There are plenty of great restaurants and cafes in Barceloneta with Bacoa Burger Bar definitely worth checking out. One thing about Barceloneta is that it's quite commercialised and very touristy.
If this isn't your style, I'd advise heading to Badalona or one of the beaches outside of the city!
Camp Nou
The Camp Nou is one of the most famous football stadiums in the world. If you're a huge fan of football or FC Barcelona, you'll definitely want to visit here.
Located in Les Corts, the stadium is one of the biggest in Europe. You can go to the Camp Nou Experience, where you get a tour of the museum and stadium.
Tickets for matches are also easy to get. For around €40 you can get a great seat to watch some of the best players in the world!
Even if you don't like football, I'd recommend visiting Camp Nou, as it's more of a cultural landmark in Barcelona than a stadium, such is FC Barcelona's importance in Catalan culture!
Montjuic
Montjuic is an impressive 18th century, which sits atop a hill near the Olympic Park. I believe this is one of the best places to see in Barcelona, as the views are great and it's very chilled. You have some great views of the city from the castle.
The castle is closed for renovation, but walking around is still great to appreciate the scale of the building.
You can reach it by walking or taking a cable car which connects with the Montjuic funicular. You connect to this from the metro stop at Parallel.
Sagrada Familia
The Sagrada Familia is perhaps the most well-known building in Barcelona. The towering cathedral, which is still being built is one of the most recognisable works of Gaudi. Work commenced in the 19th century and still continues to this day with no time scale to when it will be completed.
It's an impressive building and one you should definitely visit while you're here. However, if you want to go inside you're going to have to pay €20. This is a bit steep considering the building isn't completed.
Although this money does go towards finishing the job. I haven't been inside myself, but it depends on whether you want to pay or not in the end!
Tibidabo
I first noticed Tibidabo a few days after I arrived in Barcelona. There was this church-like building that was atop one of the hills that overlooked the city. I often looked at it and wondered what it was. I didn't actually realise it was a church until I visited!
There's also an old theme park in Tibidabo as well, which is a bit quirky. This is one of the best spots in the city to get a view of Barcelona. You can see everything and the church itself is beautiful.
How Much Does It Cost to Travel in Barcelona?
This Barcelona travel guide would not be complete without a bit about expenses in the city. Surprisingly, Barcelona is not as expensive as you might think. Although, that does entirely depend on what you do. If you're staying in expensive hotels and going to nightclubs by the beach, you'll spend a lot!
Eating out can be expensive, especially in tourist areas such as La Rambla and Sagrada Familia. My advice would be to find cafes that offer a Menu del Dia. Normally you can get a meal for €8.90, this is much cheaper than what you'd pay in the more popular areas. L'Oficina in Eixample is a particular favourite of mine! Be sure to check it out!
Another option is to go on a food and wine tour of Barcelona like Savored Journeys did! They did their tour with Devour Barcelona and it allowed them to visit different places in Barcelona while saving a lot of money! If you're short on time and money, this is a great option!
If you've got your heart set on visiting Gaudi's various buildings in Barcelona, you're going to end up paying a lot. Entry to buildings such as Casa Batilo cost €20! My advice would be to maybe visit one of them, otherwise, you're going to spend a lot of money and time, that could be better spent elsewhere!
Average cost for the day
Bed in a six/eight-bed dorm – €15
Meal at a cafe – €8.90
Food shopping – €8/10
Museums/attractions – €20
Few beers – €5
This is a total of €58.90 for the day, which is not exactly cheap. Of course, this does depend on what you do, if you're not visiting museums or entering the restricted part of Gaudi's buildings, then your day will be a lot cheaper!
The Savvy Backpacker has a good guide to the various costs of travelling in Barcelona. It gives you an overview of prices and what you should expect to pay!
Concluding Thoughts
My Barcelona travel guide may not be the most positive guide about the city, but hopefully, it's given you a fair assessment of Barcelona. It's a nice city, but I feel the hype it sometimes gets is unwarranted.
Travelling to Barcelona is definitely worth it, especially if you venture outside of the city centre. Places like Tibidabo, Montserrat and Sitges are fantastic destinations, that offer more than overly touristic La Rambla!
If you want to stick to the tourist areas in the centre that's fine, but there are lots more points of interest in Barcelona for me than this! Going outside of these areas will reward you with a better trip to Barcelona!
Have you been to Barcelona? Do you agree with my Barcelona travel guide or not? I would love to hear your thoughts in the comments below!
Need Travel Insurance?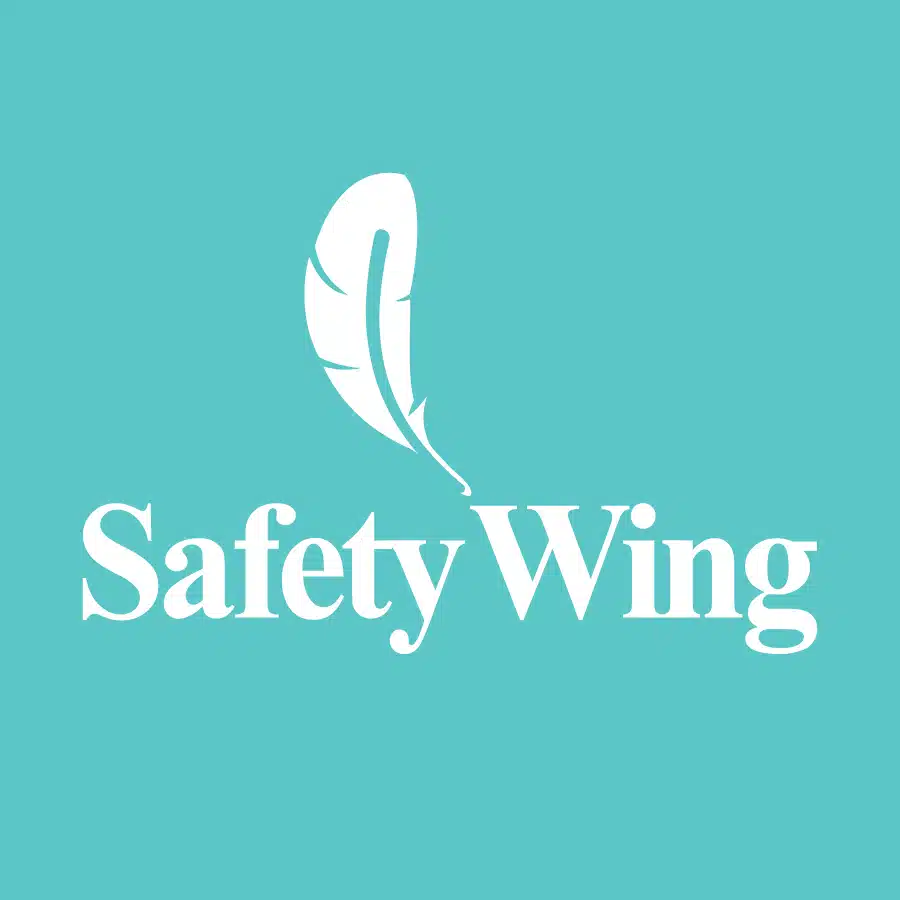 SafetyWing offers coverage that will give you peace of mind while you're on the road. If you want to protect yourself while you're on the road, then click the image to take a look at the options available to you.
Tom is a travel addict who first left England to spend a year Down Under. Not satisfied with this, he then went to New Zealand, about as far away from home as he could get. He is now planning his next adventures in Europe and Canada while maintaining this blog. Check out the about me page to learn more!