Backpacking Cairns is something most travellers to Australia will do during their trip Down Under.
This small city is a backpacker's paradise, and there are a lot of things to do in Cairns.
It is the gateway to the Great Barrier Reef and an ideal starting or endpoint of a road trip along the East Coast.
If you don't visit Cairns while backpacking through Australia, you have missed out on an amazing destination with much to offer!
If you're wondering what to do in Cairns, this guide is for you!
Without further ado, let's get into it!
Disclosure: This article may contain affiliate/compensated links. For full information, please see our full disclosure policy.
Table of Contents
Backpacking Cairns
General Info
Cairns is a city in the Far North of Queensland. It is the 5th most populous city in the state and was founded in 1876. It's named after William Wellington Cairns, who was the Governor of Queensland from 1875 to 1877.
The city was initially formed to serve miners who were heading to the Hodgkinson River goldfield. However, once an easier route was found from Port Douglas, Cairns developed into a port for exporting sugar cane, gold and other metals from the surrounding area.
Before British settlement, the area was inhabited by the Gimuy Walubara Yidinji people. They still claim their Native Title rights to the land.
Best Time to Visit Cairns
As Cairns is located in the Far North of Queensland, it experiences a tropical climate. This means the city experiences distinct seasons throughout the year, much like those you would experience if you were to visit Darwin.
From November to May, Cairns experiences a wet season with heavy monsoonal downpours. I visited Cairns during this time, blissfully unaware of this. Believe me, when it rains here, it really rains!
If you want sunshine during your visit, I would come outside of these months. While there can be sunny days, most of the time it just pours with rain. There's not much you can do in this weather apart from sitting around!
The dry season, from June to October, is the time to visit if you don't want to get caught in the rain. While light showers are still common, you will get more hours of sunshine.
Summers in Cairns are hot and humid, while winter is milder but still hot.
If you want to make the most out of your time in the city, I would visit during the dry season. You can't do much during the wet season if it rains, and you will be left to walk around shops or hang out in the hostel all day.
How to get to Cairns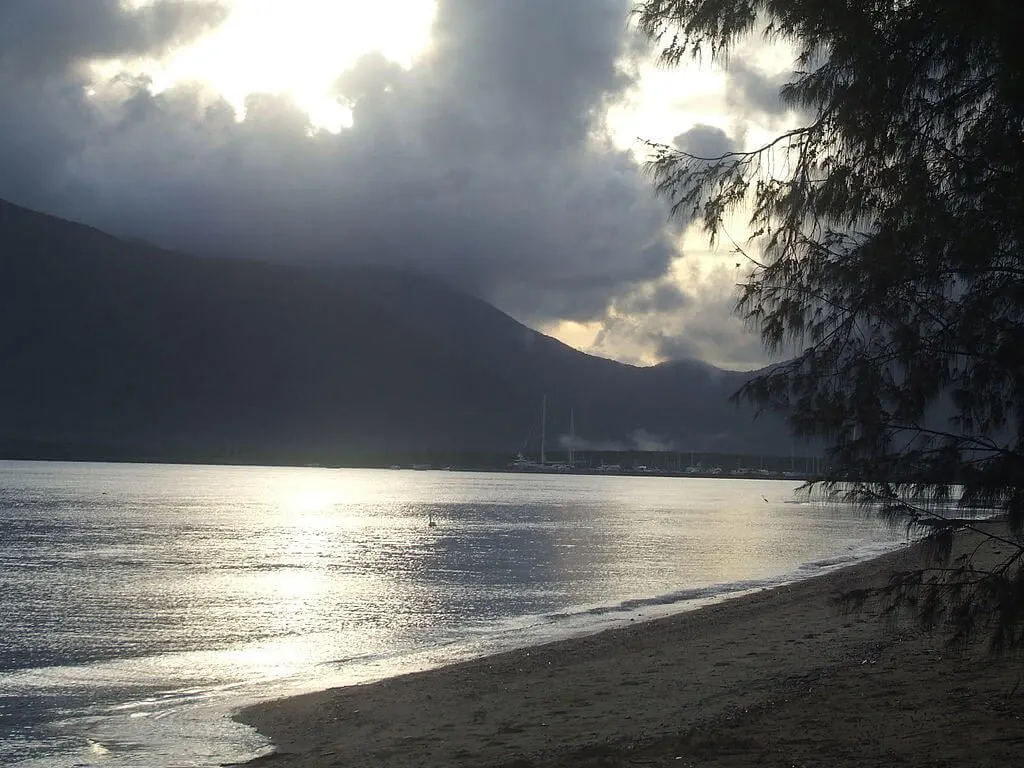 No matter where you are in Australia, getting to Cairns will take a while.
If you look at a map of Australia, the distance between places may not look too big, but that couldn't be further from the truth!
I found this out when I was road tripping in Australia. Even distances that look short on a map will take a long time.
Due to Cairns' location in the Far North of the country, it's a fair journey either by road or air.
The closest major destination to Cairns is Airlie Beach, and from there it takes between 10 to 12 hours by car!
If you're travelling by air, a flight from Brisbane to Cairns will be the shortest, with others taking anywhere from 2 to 4 hours to reach the city.
If you're travelling to Cairns from outside Australia, the International Airport at Cairns serves several destinations, but you may have to fly into Brisbane first, and then on to Cairns afterwards.
Why You Should Visit Cairns
Cairns is one of the main stops on the backpacker route in Australia. If you're travelling along the East Coast, it will be either one of your first ports of call or the end of the road.
Driving from Brisbane to Cairns is a great way to see the East Coast, but the final destination on that trip has a lot to offer too!
Backpacking Cairns is great fun, mainly because the city is geared towards backpackers. There are a lot of bars, and the number of hostels in the city makes it a haven for backpackers.
The nightlife here is good, and if you want to have fun on your Australian working holiday, Cairns is a great place to go!
But, Cairns isn't just all fun and games. The city has several beautiful sights too.
The Esplanade is a fantastic place to relax, while Cairns is a gateway to the Tropical North of Queensland.
If you rent a car you can see numerous spots, such as Babinda, Port Douglas and the Daintree Rainforest.
That is without mentioning the Great Barrier Reef, which is easily accessible from Cairns.
If you don't visit Cairns during your Australian trip, you'll be missing out on some of the most beautiful places to visit in Australia!
Where to Stay in Cairns
As one of the main backpacking stops in Australia, there are plenty of hostels in Cairns.
The city contains some of the best hostels in Australia, but it does pay to know what you want in a hostel before you book one!
Cairns has a reputation for good nightlife and certain hostels such as Gilligan's play up to this.
If you want to stay in a quiet and relaxing hostel, this is not the place to go.
On the other hand, if you want to party while you're in Cairns it is the place to go!
I've compiled a list of the best hostels in Cairns below, so you can decide for yourself where the best place to stay is!
Things To Do in Cairns
For a small city, there are a lot of things to do in Cairns. This being Australia, a lot of this revolves around being outdoors and being active.
The area around Cairns has a lot of beautiful places you should visit. You may need to rent a car for this, but it's well worth it if you want to explore some amazing places on the doorstep of Cairns!
Cairns Botanical Gardens
The Cairns Botanical Gardens is an interesting place to go if you want to go for stroll among tropical plants.
It's 4 km from the heart of the city and is a sprawling oasis of plants, lakes and exhibits.
There is an extensive selection of plants that can't be found anywhere else in the world.
While the rainforest walk is a great way to get a feel for the tropical climate that exists in this part of the world.
There is also an art centre in the gardens, which is well worth visiting too!
Cairns Esplanade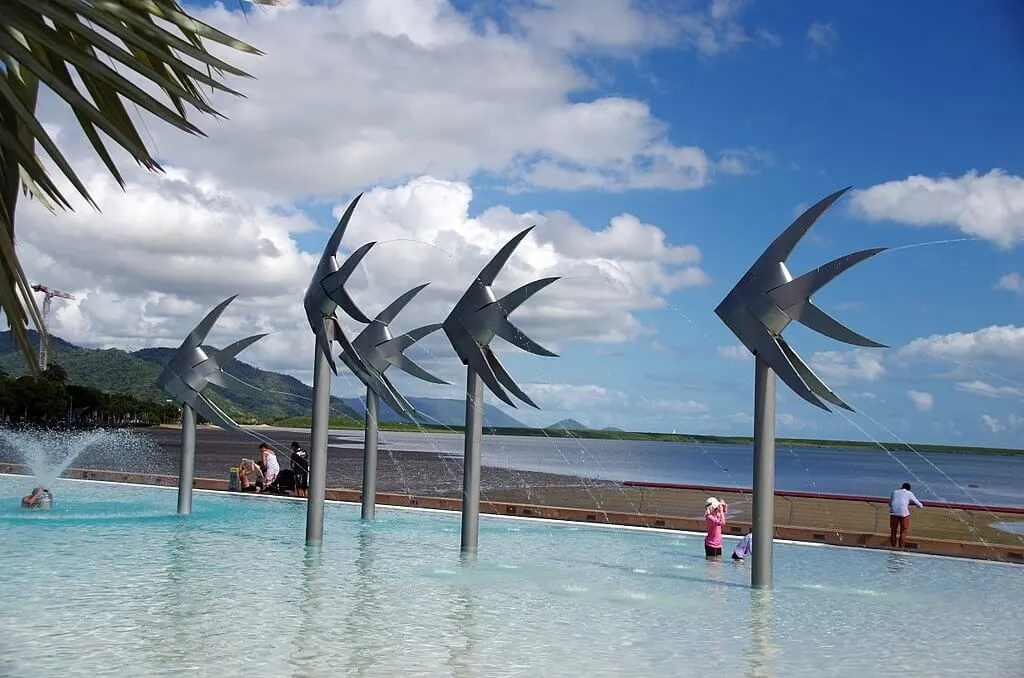 The Cairns Esplanade stretches for many kilometres along the shore in Cairns and is one place you should check out.
The standpoint part of the Esplanade is the Lagoon. It's a free-swimming area that is open during the day, and it's a fantastic place to go and relax on a sunny day.
There are 12 BBQ points close by, so it's an ideal place to go for a few hours and eat lunch there too!
The boardwalk which stretches down the Esplanade offers excellent views of the ocean and mountains.
While there are markets and free fitness activities held there too. There's always something going on here, and it's one place you can't miss on your trip to Cairns!
Crystal Cascades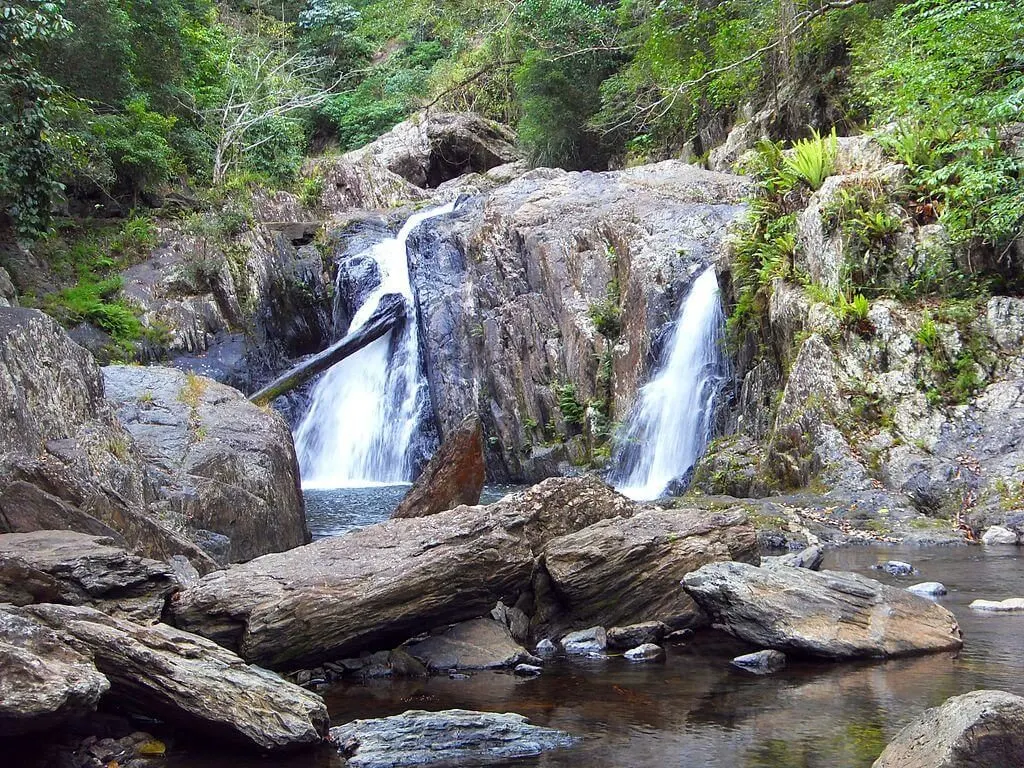 Crystal Cascades is one of the best-kept secrets in Cairns and is one place you should strive to visit while backpacking Cairns.
It is a secluded freshwater swimming hole, hidden in the surroundings of a tropical rainforest.
Crystal Cascades is only accessible by self-driving. You will need a car to drive to the suburb of Redlynch, and follow signs from there to reach the 1.2 km pathway to the pool
For anyone wondering, yes the waters are croc free! You can swim safely without the fear of getting nipped by a lurking croc!
There are similar places to visit in Cairns as well, such as Babinda Boulders, Devil's Pool and Josephine Falls, if you need more swimming holes to visit!
Great Barrier Reef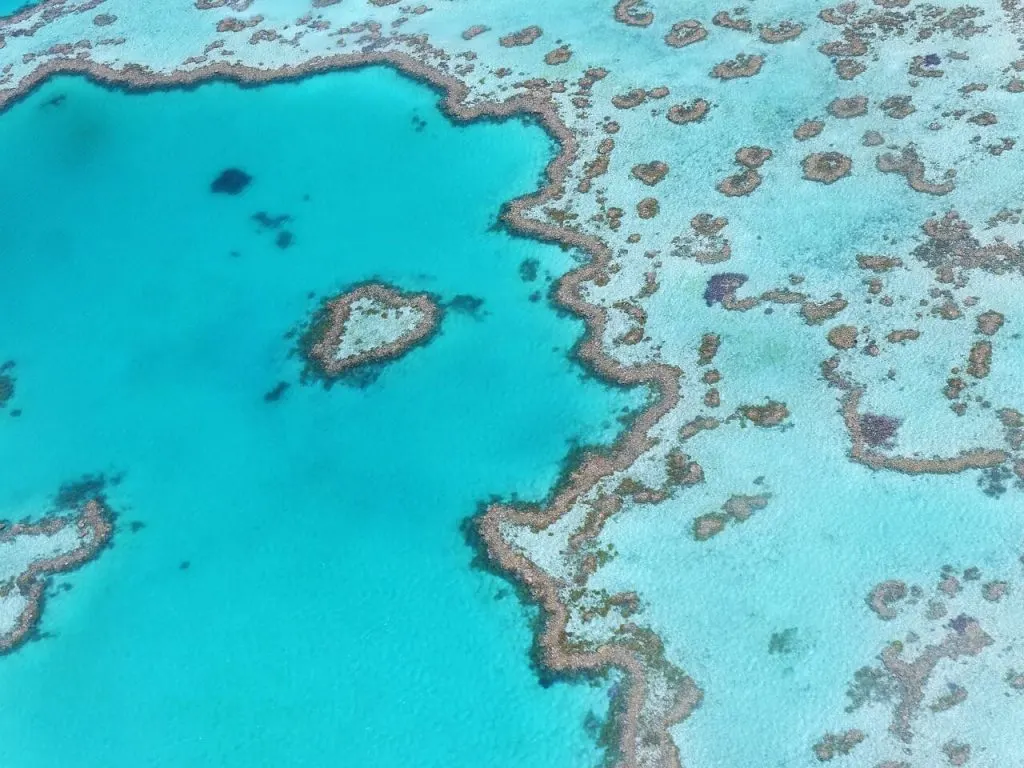 Cairns is synonymous with the Great Barrier Reef, and the city is the gateway to one of the natural wonders of the world.
Numerous boats and tours head to the Reef from Cairns.
When you get to the Great Barrier Reef, there are several things you can do there.
You can go snorkelling or diving, which allows you to get a fantastic perspective of the Reef. If you want to go diving one option is to go liveaboard diving. This is when you live on the boat you go diving on, offering a different experience than simply diving for a few hours!
If diving's not enough, you can even get a view of the Reef from a helicopter! If you've got some spare cash, that may be worth looking into for the views alone!
Kuranda Rainforest
The Kuranda Rainforest is 16 km from the centre of Cairns making it an ideal place to go on a day trip from Cairns.
There are many things to do in Kuranda, such as visiting the Australian Butterfly Sanctuary and the Koala Gardens.
There is a lot to do in Kuranda and the rainforest, so it's worth making a whole day of it. If you want to go a bit further afield and see some more epic scenery, then a visit to the Atherton Tablelands is a must!
Failing that you can book a tour of the Kuranda Rainforest if you wish, so you get to see as much of this beautiful part of the world as you can.
How Much Does Backpacking Cairns Cost?
The cost of backpacking Cairns depends on what you do during your time in the city, and when you visit.
If you visit during the wet season, you will pay less for accommodation, as this is the quieter part of the year.
This is one benefit of travelling to Cairns during the wet season. Hostel prices go up considerably during the dry season, and you will be paying a lot more, but you will get better weather.
When it comes to food, prices are more or less the same as the rest of Australia. You won't be paying a premium because Cairns is located in the Far North, so you can rest on that issue!
One tip for saving a bit of money would be to check out the various markets in Cairns. You can get cheap food at the Cairns night markets, which are open from 5 pm to 11 pm daily. While you can get some bargains at Farm Gate and Rusty's Market too.
If you want to visit the Great Barrier Reef, this is going to cost you. I would factor this into your budget when you're in Cairns, so you have enough money to go on a trip.
Most of the other activities in Cairns are free. Unless you decide to book more tours or spend a lot going out, you shouldn't spend too much during your visit to Cairns.
Tips to save money
A lot of hostels charge you to use the wifi. You can go to the City Library in the city centre and get some free wifi.
Cook as much as you can. You will save a lot of money. Eating out in Australia is expensive, and you will soon be out of money if you do this regularly.
Concluding Thoughts
If you visit Australia and don't go backpacking in Cairns, you will regret it. While it's only a small city, it does have a lot to offer.
The surrounding area around Cairns is beautiful, and you should try your best to explore as much of it as you can while you're there.
Have you been to Cairns? How did you find your time in the city? Do you agree or disagree with my assessment of the city? Leave me a comment below, I'd love to hear your thoughts!
Need Travel Insurance?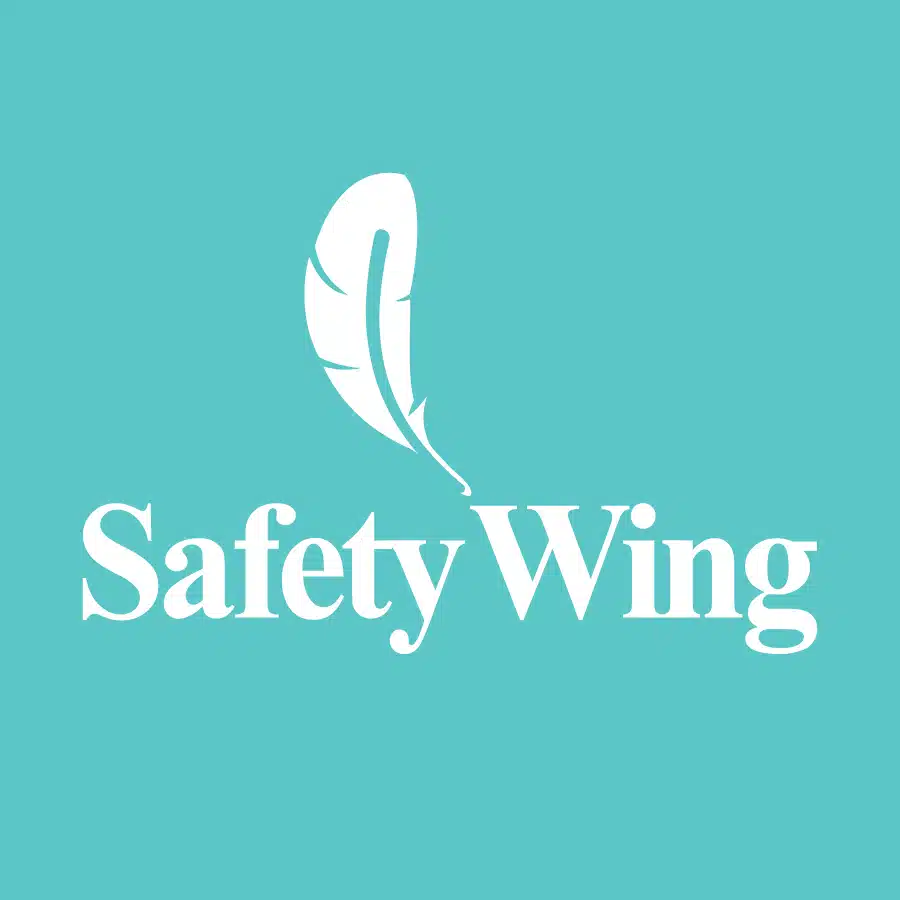 SafetyWing offers coverage that will give you peace of mind while you're on the road. If you want to protect yourself while you're on the road, then click the image to take a look at the options available to you.
Pin For Later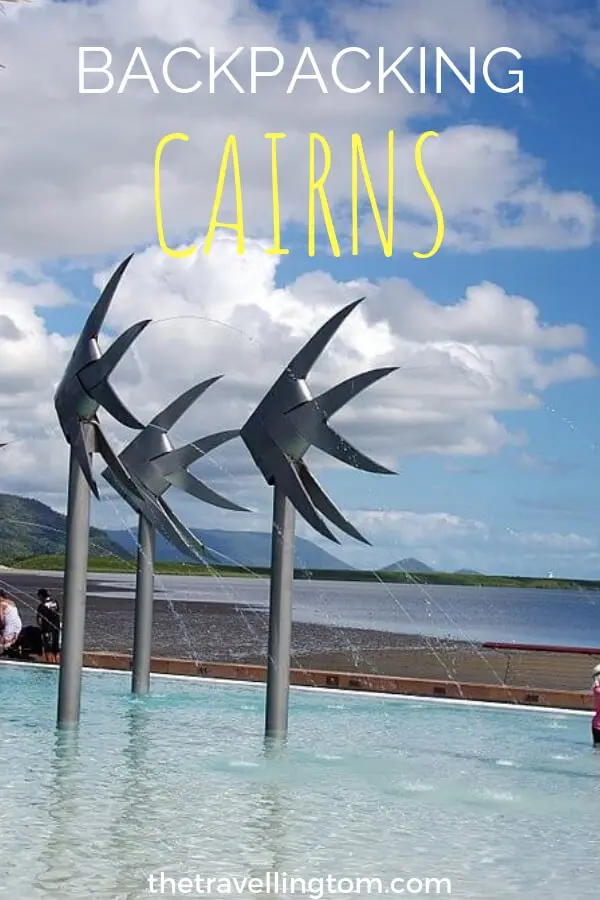 Tom is a travel addict who first left England to spend a year Down Under. Not satisfied with this, he then went to New Zealand, about as far away from home as he could get. He is now planning his next adventures in Europe and Canada while maintaining this blog. Check out the about me page to learn more!