3 days in Stockholm is an ideal amount of time to see this fascinating city.
Stockholm is one of the best cities to visit in Europe. You'll find much more to do here than you might expect!
The scenery is off the charts. The harbour presents a beautiful backdrop to the city. That's without mentioning the many beautiful buildings in the city center too.
From the Vasa and ABBA museums to the old town of Gamla Stan and the colourful metro stations, Stockholm is full of interesting places such as Stockholm Cathedral and the Royal National City Park which makes it one of the most beautiful cities in Europe.
This Stockholm itinerary will let you know the places you should visit and where to stay, during a visit to the city.
Keep scrolling to find out more about this amazing three day Stockholm itinerary!
Disclosure: This article may contain affiliate/compensated links. For more information, please see our full disclosure policy.
3 Days in Stockholm Itinerary
Quick 3 Days in Stockholm Itinerary
Day 1 – Walk around Stockholm, Vasa Museum, ABBA Museum, Drottningholm Palace
Day 2 – Gamla Stan, Royal Palace, Stockholm City Hall, Djurgården
Day 3 – The Nordic Museum, Nobel Prize Museum, Skansen, Stockholm archipelago
My Experience in Stockholm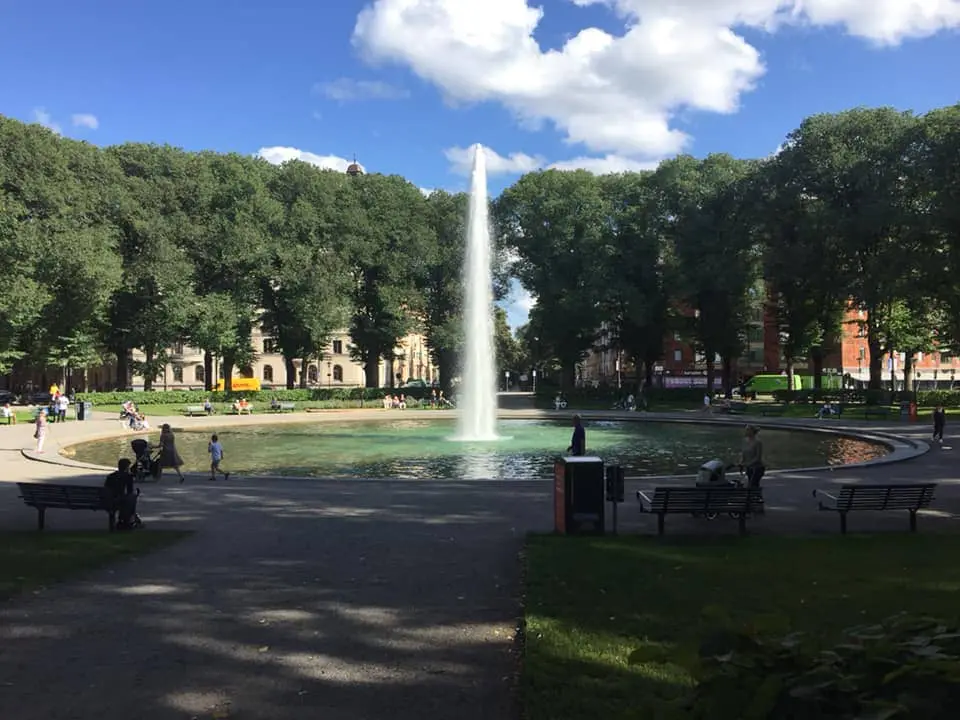 I've always been fascinated by Sweden and visiting Stockholm had been high on my list for a while. To get the chance to visit the city during our Europe road trip was fantastic.
I didn't know what to expect from Stockholm. I do little research before visiting a city, so I knew next to nothing about what I could see and do.
I was pleasantly surprised by what I found during my 3 days in Stockholm. I was also surprised by the size of Stockholm. It's bigger than I thought.
This makes Stockholm an ideal place to visit for all types of travellers. No matter your age, preferences, or whether you're by yourself or with your family, you'll find lots to do!
You'll find plenty to do here. From checking out the island of Djurgården to wandering the cobbled streets of Gamla Stan that have seen so much of the city's history.
Stockholm is an expensive city, and the harbour makes it hard to walk around the city compared to somewhere like Copenhagen. However, these are minor quibbles and won't stop you from enjoying the city!
Here are a few things I liked during my time in Stockholm and a few things I didn't:
Good
Stockholm is much more interesting and beautiful than I realised. There are many amazing buildings and Gamla Stan is a particularly nice spot.
The museums in Stockholm are fantastic. I think visiting the city for the Vasa Museum alone is worth it! The ABBA Museum and National Museum are great too!
Bad
The weather can be temperamental in Stockholm, which is understandable given its location. Even if you visit during summer, be prepared for the weather not to be the past. I'd pack a waterproof jacket at least no matter when you go.
Stockholm is an expensive city. There's no getting away from this. Even if you stick to a budget, you're likely to spend a lot in the city. Getting a Stockholm Pass before you go is one way to keep costs down.
What To Do in Stockholm in 3 Days
3 days in Stockholm should provide you with enough time to see all of the sights in this beautiful city. Stockholm is a big city, but you shouldn't have much trouble seeing everything.
One thing you should get before you visit is a Stockholm Pass.
The card allows you to visit over 60 of Stockholm's main attractions for free. You're also entitled to free bus and boat tours. Sweden can be an expensive country.
Buying the pass beforehand will save you money in the long run which means you can spend it on travel gifts, food or anything you desire!
Here are a few things you have to see during your time in the city:
Vasa Museum – I think this is the best thing to do in Stockholm. Seeing the magnificent sip that was pulled from Stockholm harbour after sinking during its maiden voyage will blow you away.
Gamla Stan – This is the historic old town of Stockholm and one of the nicest parts of the city. A must-visit while you're there.
Stockholm City Hall – A beautiful building in the city center, the City Hall is worth checking to see the great architecture and to learn more about Stockholm's history.
Skansen – This is the world's oldest open air museum and is a miniature version of Sweden. If you're travelling with children, it's the perfect place to take them as they'll love it!
Stockholm Itinerary – Day 1
How This Itinerary Was Made
This Stockholm itinerary is the result of my own experiences during a 3-day trip to Stockholm. While I didn't follow the exact itinerary laid out here, I visited all of the places and this is how I'd lay out my trip if I was to revisit in the future. The following itinerary is only an example. While you can follow it to the letter, it's meant to serve as a rough guide to what you can see in the city during your 3 days in Stockholm.
Free Walking Tour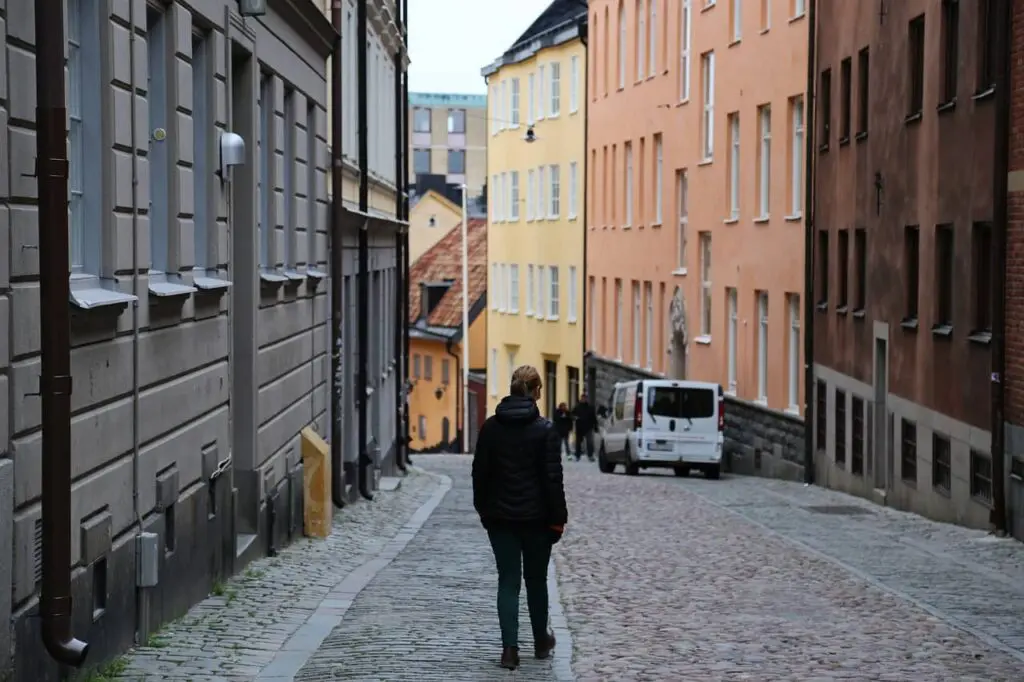 One of my favourite things to do whenever I visit a new city is to check into my accommodation and then go for a wander. I have no goal in mind, I just start walking and see where I end up.
This isn't for everyone. A lot of people don't like wandering around without an aim. If that's you, then I recommend booking a guided tour or going on a free one.
If your accommodation offers a free walking tour, do it. The guides are knowledgeable and will be able to explain Stockholm's history in lots of detail.
Free walking tours aren't always available. Paying for one is a good option if this is the case.
The walking tour will give you an overview of the city and allow you to get your bearings before you go off and explore by yourself.
Vasa Museum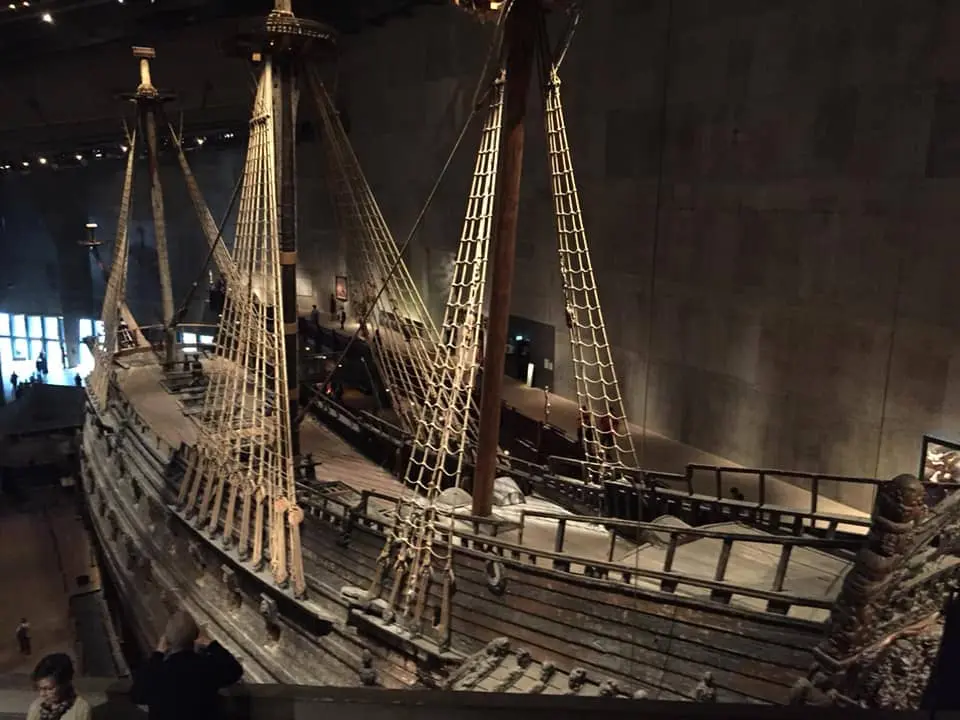 You have to visit the Vasa Museum during your 3 days in Stockholm! It's as simple as that. This museum is one of the best I've ever visited.
The reason?
It's home to a gigantic 17th-century ship, which is almost perfectly preserved. Pictures do not do it justice. It's huge in real life. So much so that the museum is built around multiple levels, each displaying a certain part of the ship.
The ship was the brainchild of King Gustav II, who wanted to build the biggest and best ship the world had ever seen.
There was just one problem, his engineers knew it would be too big to sail. But they didn't have the heart to tell the king.
Unfortunately, that's exactly what happened on its maiden voyage. It sank in Stockholm harbor minutes into its first voyage with thirty people losing their lives.
333 years after its ill-fated voyage, it was pulled from the harbour in Stockholm and restored to its present state.
The Vasa museum details the fascinating story of the ship from its initial conception to the effort to recover it from the depths of the harbour.
ABBA Museum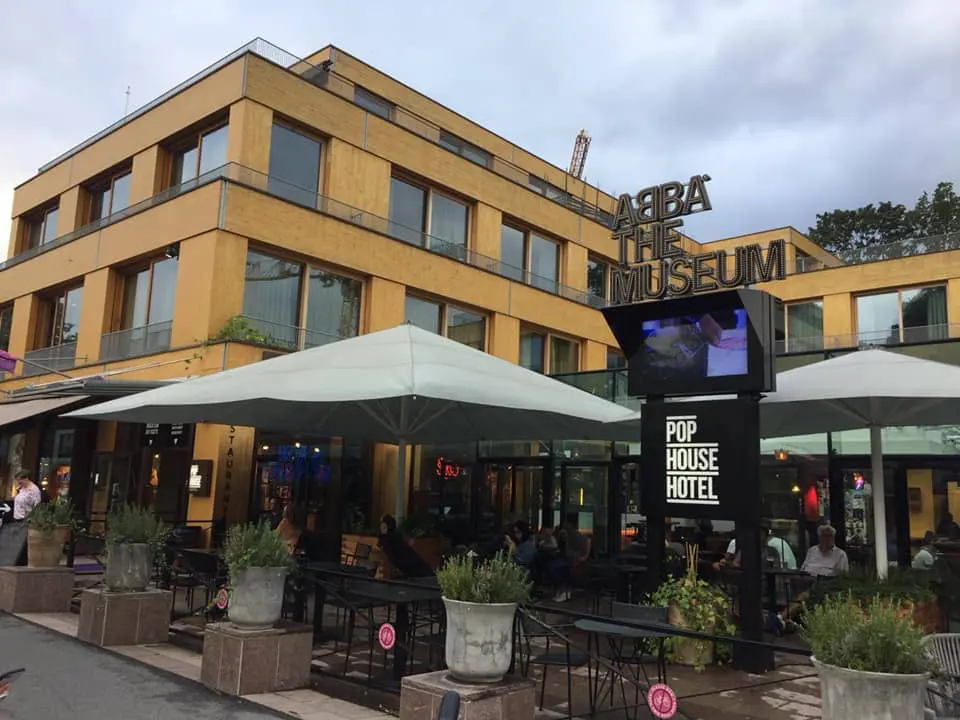 ABBA is probably the most famous Swedish export along with IKEA. The band are one of the most well-known in the world and it's no surprise the museum is a popular stop.
It's located a stone's throw away from the Vasa Museum, which makes it an ideal place to visit after you've checked out the impressive ship.
As you'd expect, the museum details the history of ABBA from its founding to the numerous hits the group created.
One of the best things about the museum is the fact it's interactive. You can sing with the band on stage and engage with a host of other exhibits throughout the museum too.
Hardcore ABBA will be here in a heartbeat. For everyone else, it's worth checking out if you're curious about the band and want to have a bit of fun!
You'll also discover why ABBA are the subject of some of the best Sweden quotes!
Drottningholm Palace
Drottningholm Palace is the private residence of the Swedish royal family and a UNESCO World Heritage Site.
The Royal Palace, built in Italian baroque style, is located on the island of Lovön, which is just 10 km outside of Stockholm. When you get there, you'll find there are plenty of things to do.
Drottningholm Palace is one of Europe's largest palaces and you can easily spend a few hours wandering around.
Sights such as the Royal Chapel, Chinese Pavillion and Palace Park are good reasons to visit, while you can also do a guided tour to learn more about the Royal Palace and its place in Stockholm's history.
It's a good place to finish the first of your 3 days in Stockholm and will leave you in awe.
Stockholm Itinerary – Day 2
Gamla Stan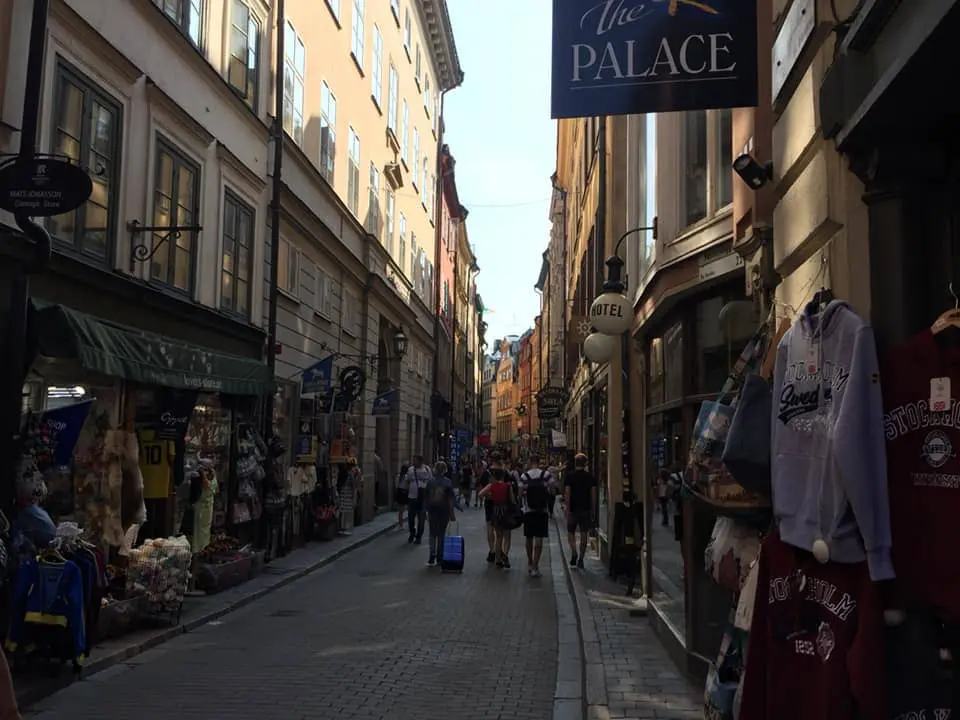 Gamla Stan is the name of Stockholm old town. Sweden stayed neutral during World War II, so unlike a lot of cities in Europe, it's well preserved.
As a result, you can walk through a medieval city centre which has been preserved in its entirety. It's arguably the best place in the city to go for a wander.
The colourful buildings, cobblestone streets create a vibrant atmosphere no matter whether you visit in the summer or during the winter.
Gamla Stan is an ideal place to grab a coffee or try some traditional Swedish cuisine. You can try the Swedish tradition of Fika too while you're there!
The Royal Palace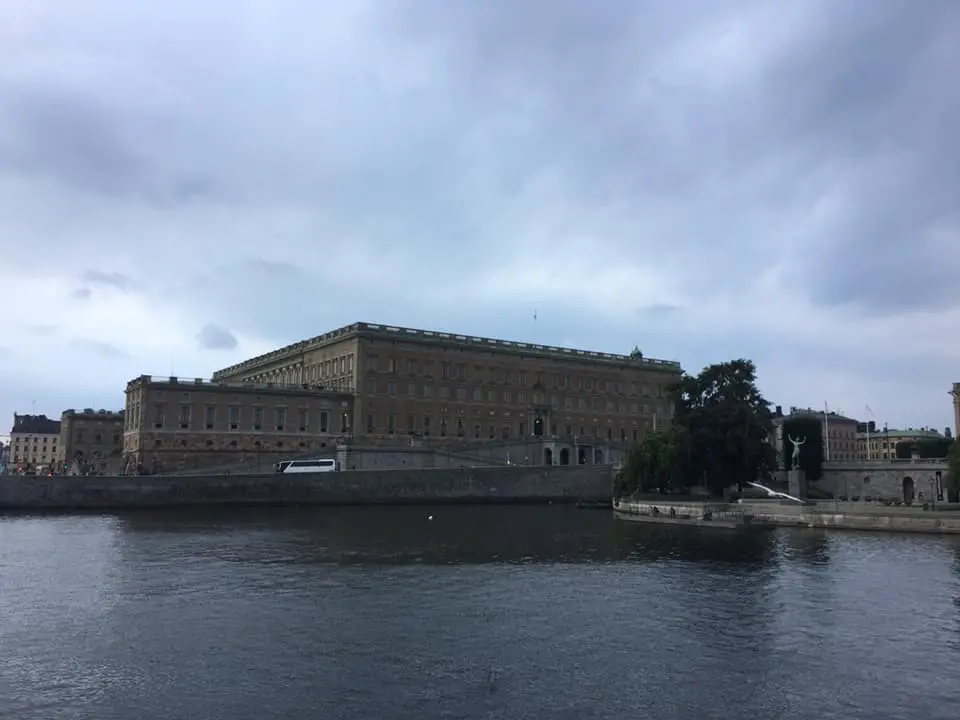 As you might have gathered from the name, the Royal Palace is the official residence of the Swedish Royal Family.
It's a huge and impressive building which you can't miss when you're in the city center.
The palace has over 600 rooms inside, more than enough for the royal family or any King or Queen! Similar to Buckingham Palace, you can observe a changing of the guard if you visit at the right time.
If you want to have a look inside, the entrance costs €16. If you purchase a Stockholm Pass, you'll get in for free and get to marvel at the stunning interior of the palace!
If you want to explore more buildings, Parliament House, the National Museum and the Skeppsholmen Church, are all just a short walk away.
Stockholm City Hall
One of the most interesting places to visit during your 3 days in Stockholm is the City Hall, which is the seat of the local authority and also home to the Nobel Prize banquet.
An interesting fact about Stockholm City Hall is that 8 million red bricks were used in the construction of the building!
One of the first things about the City Hall you'll notice is the 106-metre tower, which has three crowns at its apex, reflecting the Swedish coat of arms.
Stockholm City Hall is an interesting place to visit, as you can learn more about the history of Stockholm as well as seeing the Banquet Hall where the Nobel Prize ceremony takes place.
Djurgården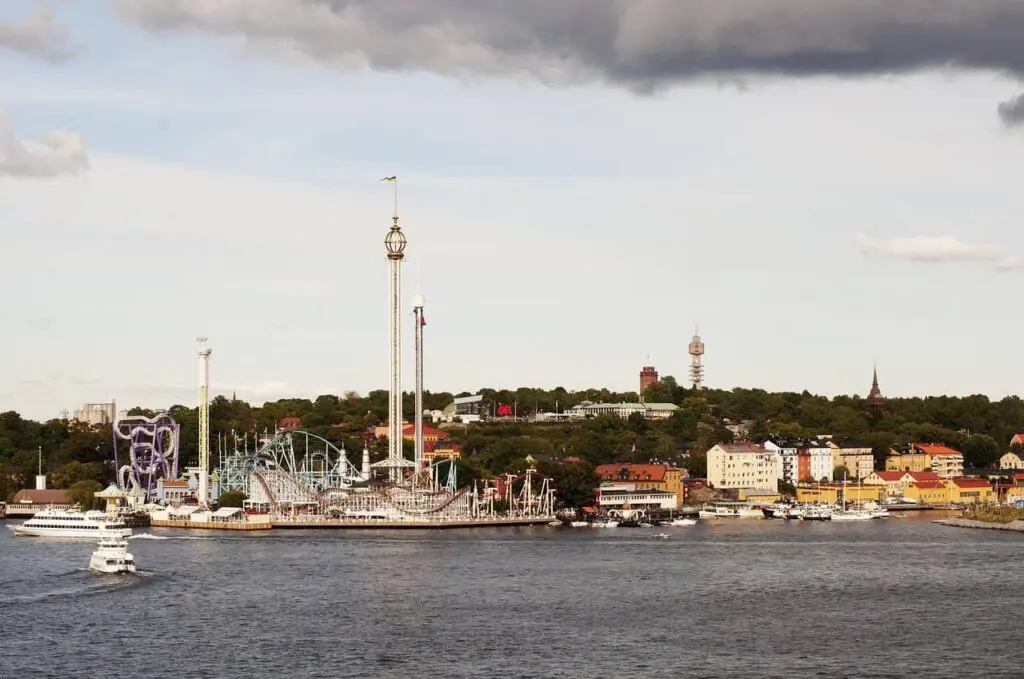 Djurgården is one of the largest parts of Stockholm and is home to a museum island, similar to the one in Berlin.
It's also home to a large park which is worth exploring too.
It's on this island where you'll find the ABBA and Vasa museums, as well as a host of other museums. These include the Thiel Gallery, Biological Museum and even a Water Museum.
Another of the island's attractions is Gröna Lund, which is the most distinctive part of the island. It's a 19th-century amusement park with roller coasters and carousels.
The best thing about Djurgården is the wealth of activities you can do on the island. You could easily spend a whole day on the island checking everything out.
There's that much to do!
Stockholm Itinerary – Day 3
The Nordic Museum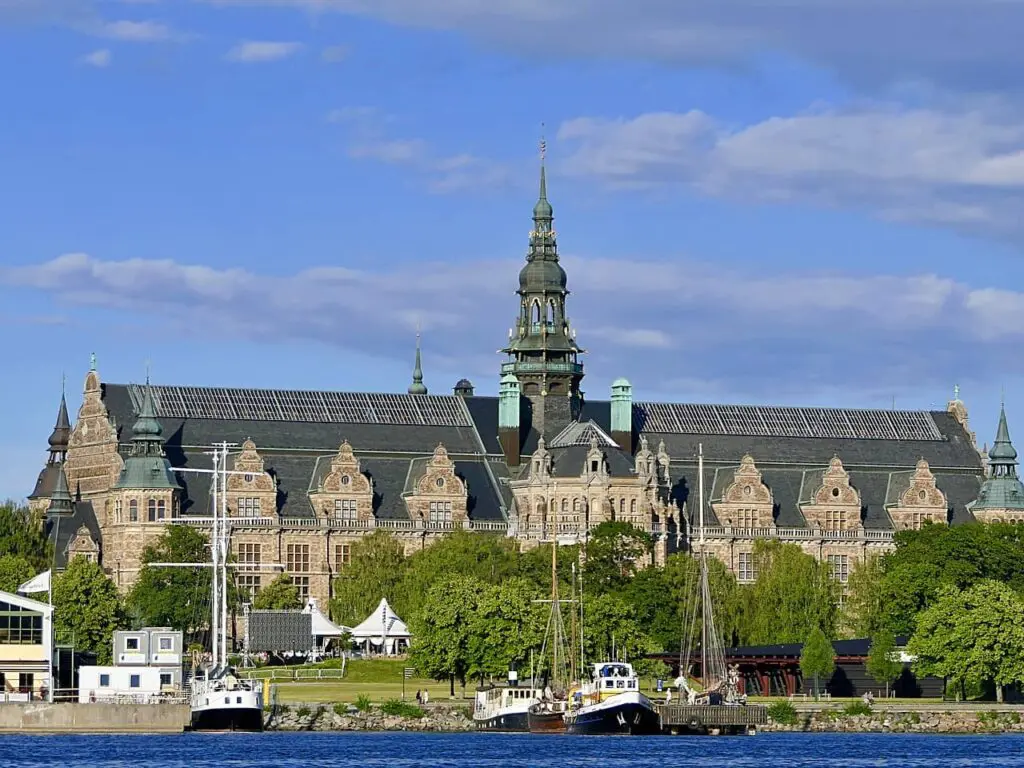 Starting off the third day is a trip back to Djurgården to visit the Nordic Museum. The museum is home to a collection of social items which range from fire engines to stuff from people's houses.
The museum has a range of different exhibitions which include the Arctic, Nordic traditions and much more.
Another interesting part of the museum is it details the interior of Swedish houses.
As Sweden is the home of IKEA, this is a fascinating exhibition. It shows how the interior of houses changed over time from the early twentieth century to the present day.
You'll find many more of these exhibitions in the Nordic Museum which is well worth exploring!
Nobel Prize Museum
The Nobel Museum is an interesting place to visit on your 3 days in Stockholm itinerary.
Stockholm is the home of the Nobel Prize, and if you want to learn about Alfred Nobel and Swedish history, the Nobel Museum is a good place to check out.
The Nobel Museum is located in the Stock Exchange Building in the Gamla Stan part of town and details information on past Nobel Prize winners and Alfred Nobel himself.
The museum has numerous exhibitions explaining the history of the prize, as well as the various discoveries that Nobel laureates have made.
It's a great place to visit with kids, believe it or not, as the exhibitions are informative and creative enough to keep them entertained!
Skansen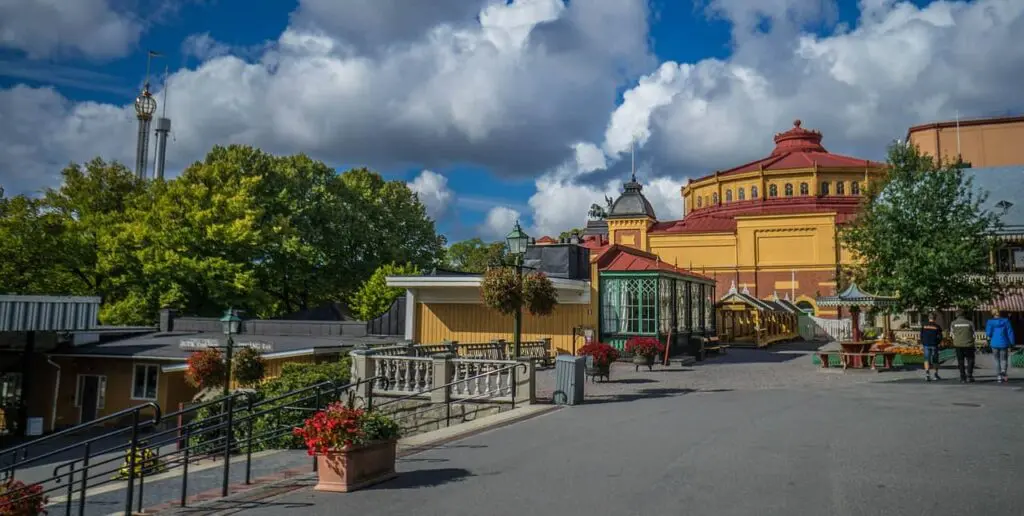 Skansen is the world's oldest open air museum. It's a miniature historical Sweden, which you can explore in the course of a few hours!
It's also located in Djurgården, which means it's easy to reach from the Nordic Museum. It's well worth checking out for part of the day.
You'll find lots of traditional buildings with homes, churches, schools, shops and workshops scattered across the museum.
If you're visiting Stockholm with kids, Skansen is an ideal place to visit.
Your children will love the open air museum and you'll all have a great time there exploring the houses and seeing the numerous wildlife too!
Stockholm Archipelago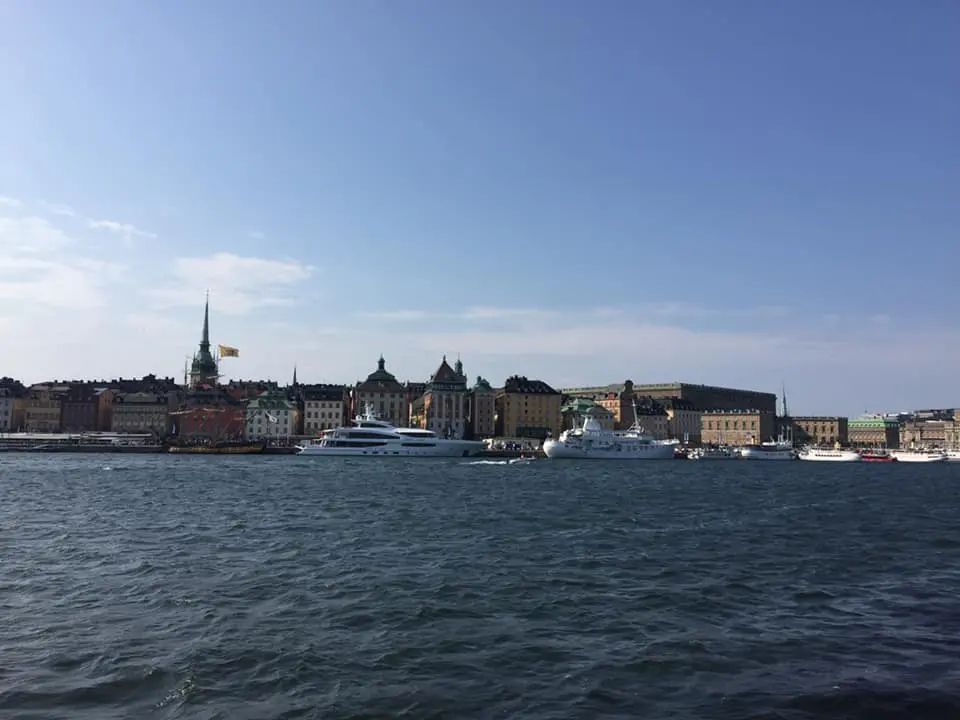 Your final activity in Stockholm is to check out the archipelago. Stockholm is home to over 30,000 islands, a fact I didn't realise until I visited.
You're not going to visit all 30,000 in one trip but you can visit a few on archipelago boat tours.
This is a great way to end your Stockholm trip.
You could hop between islands, or you could decide to visit one and spend a few hours there. If you're not sure where to visit, you can book a boat tour instead.
This is a great way to learn about the various sights around the archipelago, before it branches out into the Baltic Sea, which are plentiful.
It's also a beautiful trip which will allow you to see Stockholm from a different perspective.
Other Places to Visit in Stockholm
Stockholm metro stations – Stockholm metro stations differ from stations in other countries. That's because they have been decorated with various designs in a contemporary style. If you use the metro to get around, you'll have the pleasure of seeing many, such as Stockholm Central Station, as you make your way around Stockholm.
Stockholm Olympic Stadium – Not many people know Stockholm hosted the Olympics in 1912. Well, they did! The stadium which hosted them is still standing today and is one of the city's historic landmarks. It's worth checking out if you're a sports enthusiast like me!
Ugglan Boule & Bar – If you want to get away from the hustle and bustle of Stockholm and chill for a bit, a visit to Ugllan Bar is a good idea. Inside you'll find pinball machines, table football, darts and much more. It's a great place to visit on a winter's night, or if you fancy a beer!
Tre Kronor Museum – This is a museum that's dedicated to a Royal Palace, the Tre Kronor Palace, that burnt down in 1697. The Royal Palace was originally built by the Vikings and lasted through the middle ages until the fire destroyed it. If you want to learn more about Swedish history, it's a good place to visit no matter how many days in Stockholm you're there for!
Check out some of the great tours and activities you can do during your 3 days in Stockholm by clicking the link below:
Stockholm Travel Tips
If you haven't visited Stockholm before, this section will provide you with some practical advice to help you plan your trip.
Where to Stay in Stockholm
Stockholm is the biggest city in Sweden, so you'll have no trouble finding somewhere to stay. The problem is that because Sweden isn't cheap, finding somewhere reasonably priced can be tricky.
The first thing you should consider when you visit Stockholm is how much you're willing to pay. If you plan on staying in a hostel, the cost will be much less than if you want a room in a hotel.
One option is to stay outside of the centre where prices are lower. This is what we did. We had to get the metro into the centre, but it was a short trip into Stockholm city centre.
Accommodation will be a big expense, saving money by staying outside of the city centre is a good idea if you're on a budget!
I've included it and several hostels you should consider staying at during your trip to Stockholm in the table below.
Cost of Travel in Stockholm
Perhaps the best thing to know when you visit Stockholm is that it's cheaper than if you decided to visit Oslo.
Sweden isn't as expensive as Norway, but compared to most other European countries, the prices are higher.
This is why it's important to budget, even if you're only spending 3 days in Stockholm. Without a budget, it's easy to spend too much and leave yourself out of pocket.
Have a plan of what you want to see and what you want to do. Eat at a variety of places but don't go overboard eating in fancy restaurants and you should be fine!
The following prices are for the traveller who has an average budget. That is someone who is not going to splurge, but someone who will not be travelling on an ultra-frugal budget either.
They don't include prices for extras such as nights out at a bar/pub, club entry fees, souvenirs/clothing purchases, tours. etc. You will have to budget extra for these purchases as they are 'non-essential!'
Here's a rough breakdown of essential travel costs in Stockholm:
Sweden uses the Swedish Krona (SEK), as a result, I've included the prices in Euro (€) as it can be hard to convert and offers a comparison with the rest of Europe.

Accommodation
Hostel: Dorm – €25-36; Private – €80-150
Hotels: €50-99
Rental Apartment: €65-89+

<>strong>Food and Drink
Breakfast: Free-€10
Dinner: €3-15
Takeaway meal: €4-11
Pint of beer: €5.50-6

Transport
City Metro / Bus: €3.20
Day ticket: €11.50
72-hour ticket: €23
Transit from Stockholm airport to city centre: €28
Best Time to Visit Stockholm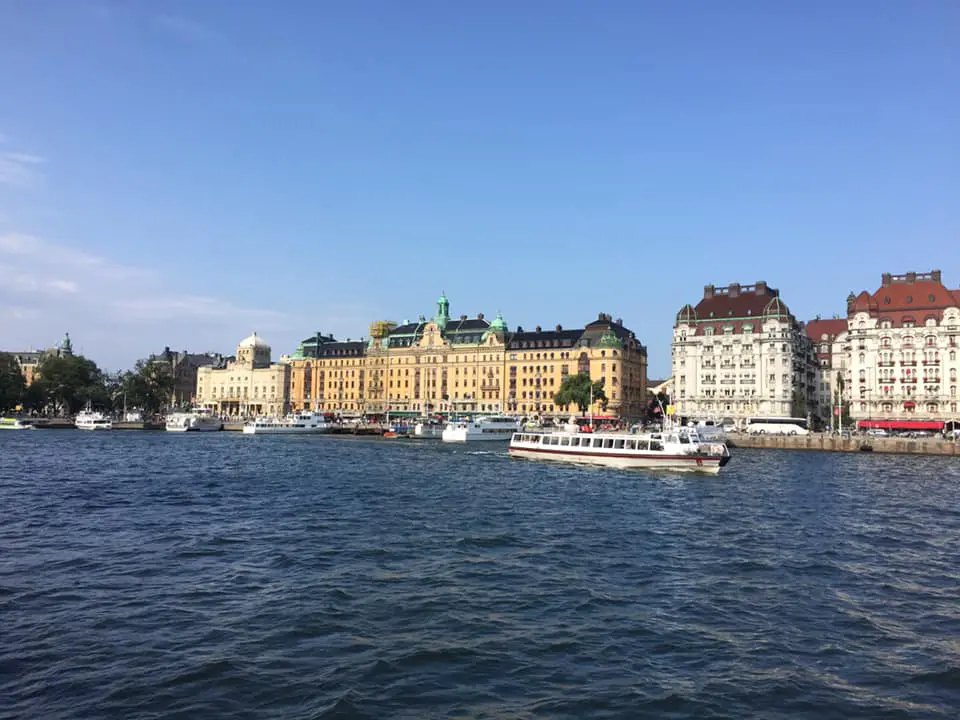 The best time to visit Stockholm is subjective. Some people prefer to travel during winter, while others prefer the warmer months of summer.
If you were to base your visit on the weather, then a trip during summer would be better. You'll be able to enjoy all the sights in warm temperatures.
Sweden can get cold during the winter months. Of course, there will be more tourists during the summer, which you have to consider.
But you'll have more hours of daylight and warmth with which to explore the city. There is no perfect answer.
In the end, it will come to personal preference and when you have spare time to make a trip.
In an ideal world, I'd visit during the summer for the reasons already outlined. But a trip during the winter isn't bad. It will just be much colder and a lot darker.
Don't forget, you can spend 3 days in Stockholm during the shoulder season of March to April and September to November too.
These months won't be as warm as summer or as cold as winter. Nor will they be as busy or quiet as the summer or winter.
How to Get Around Stockholm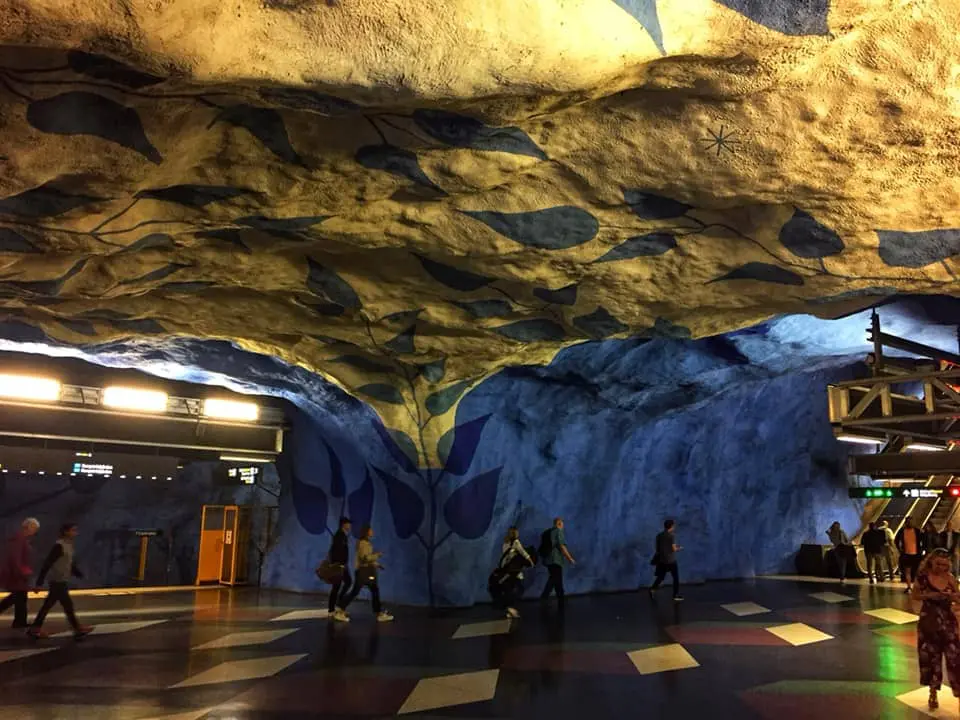 Stockholm is a big city and its harbour can make it difficult to get around, but it's not as bad as it sounds.
Most places can be reached by foot, and if they can't the excellent public transportation can help.
I spent most of my time in the city walking from place to place, but as I found out, you can't do it for too long.
The layout of the city, by the water, means if you walk in one direction for long enough, you have a long walk back to where you started.
One way you can get around this is to use one of the many electric scooters located across the city. The Lime scooters are easy to use and allow you to zip across Stockholm faster for a small price.
Alternatively, you can buy a 24-hour, or 72-hour ticket, for Stockholm's public transportation system, which consists of a metro and bus network.
This way you can hop on and hop off throughout the day on just one ticket. If you want to visit as many places as you can, this is a good idea.
If you're flying into the city, you need to fly into Stockholm Arlanda Airport. There is also Skavsta Airport, which is also referred to as Stockholm Skavsta Airport, but this is misleading.
It's located in Nyköping, which is 100 kilometres (62 mi) away from the city center of Stockholm. Double check the airport you're flying into before you book your 3 days in Stockholm itinerary!
Frequently Asked Questions
Is 3 Days Enough in Stockholm
3 days in Stockholm is a good amount of time to see this beautiful city. The Swedish capital isn't the biggest city, so you can see almost all of the main attractions such as Gamla Stan, Skansen Museum and the Vasa Museum in three days.
One thing I was surprised about was how much there is to do in Stockholm. A 3-day trip may be short, but you won't be short of things to do while you're there!
How Many Days Do You Need For Stockholm?
3 days is a good starting point if you plan on seeing as much of Stockholm as you can. in 72 hours, you can see all of the main sights in the city centre and beyond, such as the Skansen Museum and Gamla Stan.
If you want to explore the surrounding area of Stockholm, then you'll need at least five days to a week.
Is Stockholm Expensive?
Stockholm is expensive. There's no getting around this. You can still enjoy your 3 days in Stockholm on a budget, especially if you stay in a hostel or budget accommodation.
An easy way to save money during your trip to Stockholm is to buy a Stockholm Pass. This will give you free or reduced entry to many of the main attractions in the city, saving you a lot of money.
Is Stockholm Worth Visiting?
Yes, is the short answer. Stockholm is a fascinating city with plenty to see and do. You won't get bored during your three days.
All the museums and amazing buildings such as the Royal Palace and the wider archipelago make it a brilliant city break!
Need Travel Insurance?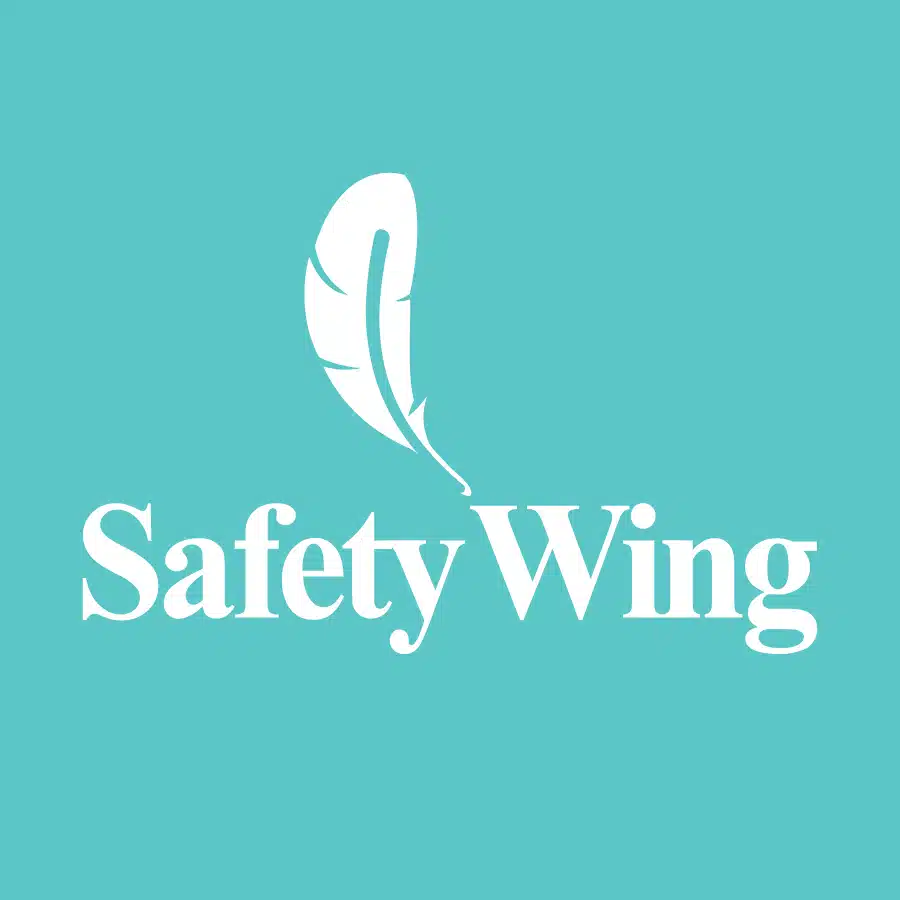 SafetyWing offers coverage that will give you peace of mind while you're on the road. If you want to protect yourself while you're on the road, then click the image to take a look at the options available to you.
Pin For Later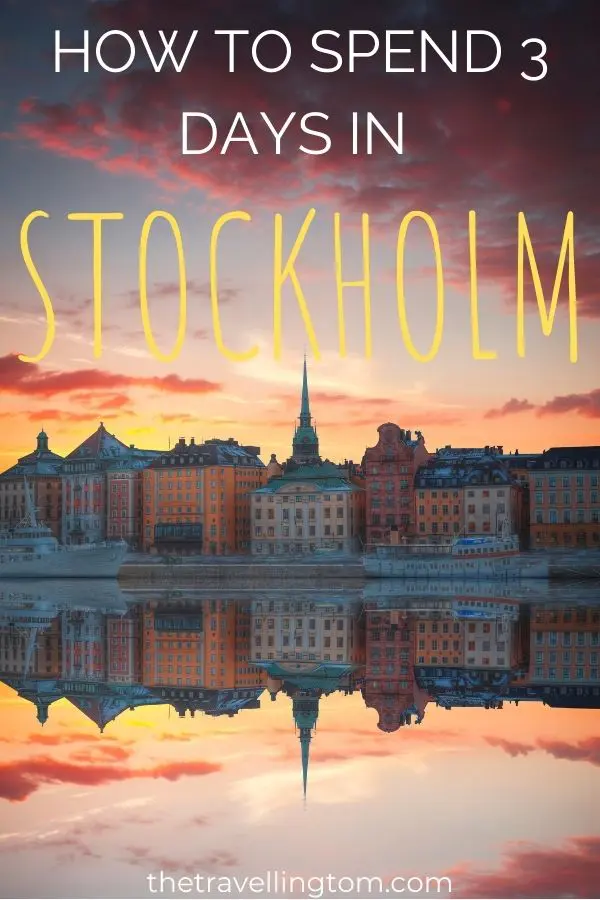 Tom is a travel addict who first left England to spend a year Down Under. Not satisfied with this, he then went to New Zealand, about as far away from home as he could get. He is now planning his next adventures in Europe and Canada while maintaining this blog. Check out the about me page to learn more!