3 days in Queenstown is a good amount of time to discover the adrenaline capital of New Zealand. Queenstown is one of my favourite places in New Zealand and there are multiple reasons for that.
The first one is that it's simply beautiful. Queenstown is jaw-droppingly stunning. No matter where you are, you're blessed with impressive views of the mountains above the town.
The second reason is that despite its small size, there are so many things to do here. You can go bungy-jumping, kayaking, riding a jet boat and skiing in the winter. If that sounds like too much, then you can sit by the lake or go for a walk in the botanical gardens.
Queenstown also has lively nightlife should you fancy some more excitement after the sun goes down. I visited Queenstown multiple times during my time in New Zealand and ended up loving the place more and more each time I went back.
Here's my 3-day Queenstown itinerary that will help you to make the most of your time in this beautiful part of New Zealand!
Disclosure: This article may contain affiliate/compensated links. For full information, please see our full disclosure policy.
Table of Contents
3 Days in Queenstown Itinerary
Quick 3 Days in Queenstown Itinerary
Day 1 – Walk around Queenstown, Queenstown Gardens, Bob's Peak
Day 2 – Nevis bungy jump, skiing, jetboating
Day 3 – Milford Sound or Glenorchy, Fergburger
My Experience in Queenstown
I visited Queenstown multiple times during my year in New Zealand and almost all of them were for three days as we had to get to Christchurch for work on Monday.
Queenstown is a special place and there's not anywhere else quite like it in the country. Wanaka has a similar vibe but is much smaller, while Rotorua has adrenaline based activities but not the atmosphere in the town to go with it.
If there's one place you have to go out of your way to visit in New Zealand, it's Queenstown. It's beautiful, fun and a great place to spend a few days.
I always enjoyed coming here as it was a break from Christchurch, and there's just so much to do. We didn't really scratch the surface of what you can do in Queenstown, as we mainly went snowboarding when we visited.
Jetboating, frisbee golf, bungee-jumping and great nights out. These are just a few of things you can do in Queenstown. This is what makes it such a great place to visit was well as the stunning views, which are among the best in New Zealand!
Queenstown is amazing andsomewhere I would love to go back to in the future. I always think if you're willing to go back to somewhere you've visited multiple times, it must be good!
Here are a few things I liked about Queenstown and a few things that weren't so great:
Good
There's just so much to do in Queenstown, I think it's possible to be bored. It's the ultimate destination for adrenaline lovers, and even if that's not your cup of tea, you can still walk around and admire the beauty of the town or walk some trails!
Queenstown is beautiful. This is the simplest way to express how stunning the town is. The drive there is incredible and when you get your first glimpse of Lake Wakatipu, you'll be blown away!
Bad
Nightlife in Queenstown is a big attraction and it can be rowdy sometimes. This is made worse by the fact Queenstown isn't that big, so it's hard to escape. My advice would be to stay in a quieter hostel or rent your own if you're not keen on this.
Aside from the adrenaline activities, there aren't many other things to do in Queenstown. There are still lots of trails and sights you can see, but the main gist of the town is based on adventure travel. Again, visiting Queenstown will probably be a bit underwhelming if it's not your thing.
What To Do in Queenstown in 3 Days
There are many things to do in Queenstown, despite its small size. The problem is finding to fit all of it in. I remember this struggle when we visited the town.
We'd drive from Christchurch to Queenstown on a Friday after work and stay until late Sunday. When we went during bank holidays, it was much easier to fit everything in.
Here are a few activities I recommend doing while you're in Queenstown. There's a range of things here that will suit all different types of travellers.
If you're wondering what to do in Queenstown, I've listed some things below you should check out while you're there!
Skiing/snowboarding – The Remarkables mountain range is home to ski slopes in the winter and they're a great place to go whether you're a beginner or experienced skier. I had never skied before I went and picked it up by the end of the weekend. You can also head to Coronet Peak, which is about 25 minutes away from Queenstown.
Bungy jumping – One of the biggest attractions in Queenstown is the Nevis Bungy, which is the highest bungy jump in the world. I didn't do it, as the thought of doing a bungy jump terrifies me. But if you're in Queenstown and want an adrenaline-filled activity, the numerous bungy jumps in the area will get your blood pumping!
Hiking – If bungy jumping is too much for you, hiking is one of the gentler activities you can do in Queenstown. There are a range of short and long tracks that will suit all types of hikers. The Tiki Trail to the top of Bob's Peak is a popular track, while the Mt Crichton Loop will take you to less-visited parts of the town, such as the old Sam Summers Hut, which was by gold miners over 80 years ago!
Fergburger – It feels a bit strange to list a burger joint as one of the best things to do in Queenstown, but it really is. Fergburger is legendary in New Zealand, and I can say the burgers here are some of the best I've ever had. The queue outside is a testament to that. It's well worth the wait and you have to go at least once while you're there.
I've included a map below to help you navigate Queenstown and get an idea of where everything is!
Queenstown Itinerary – Day 1
Walk Around Queenstown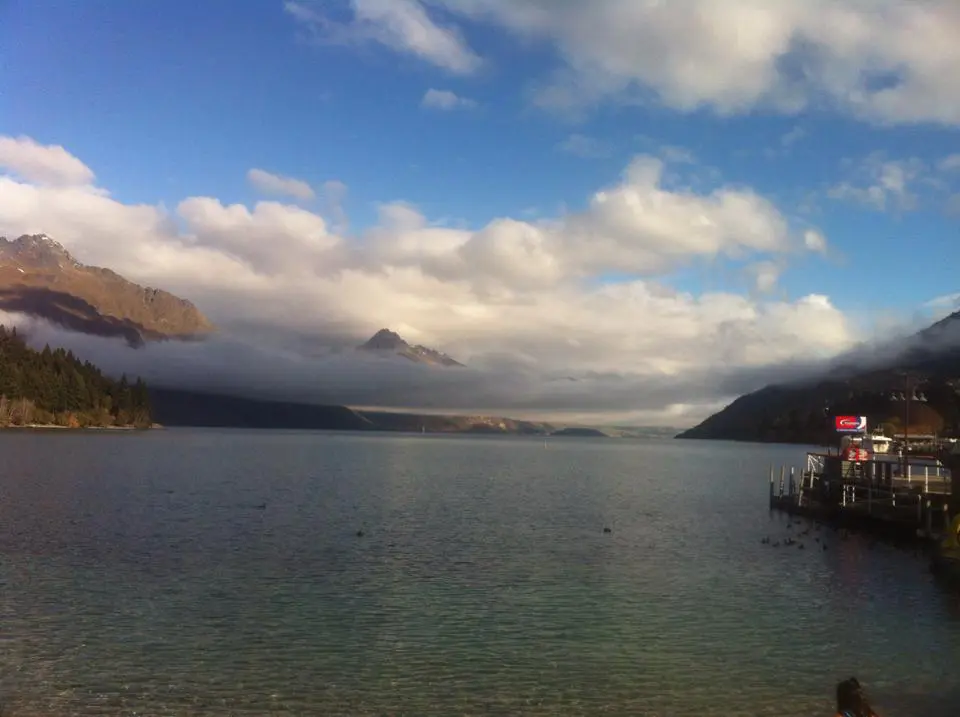 One of my favourite things to do whenever I visit a new place is to walk around to get my bearings. Queenstown isn't the biggest place so that's an easy task.
Unlike other cities in New Zealand, you're unlikely to find a walking tour in Queenstown. However, you don't need one. The town is easy to walk around and you can see most of it on foot.
Somewhere you should check out is the shores of Lake Wakatipu, which is just stunning. New Zealand is a photogenic country, and Queenstown is one of the most photogenic places in it!
A short walk around Queenstown is a great way to get your bearings and check out the scenery which is just out of this world!
Queenstown Gardens
After you've finished your walk around Queenstown, you should continue into the Queenstown Gardens. It's located close to Lake Wakatipu and is an underappreciated part of the town.
The botanical garden is beautiful and just walking around and admiring the variety of plants is a great thing to do. But if you want to do more, there's plenty to do here.
You can play tennis, go skateboarding and BMX biking. Perhaps one of the stranger things to do is to play Disc Golf. The garden has a full course, with the aim being to throw a disc at a target with similar rules to golf.
It's a lot of fun and unusual activity that you won't find in too many other places!
Bob's Peak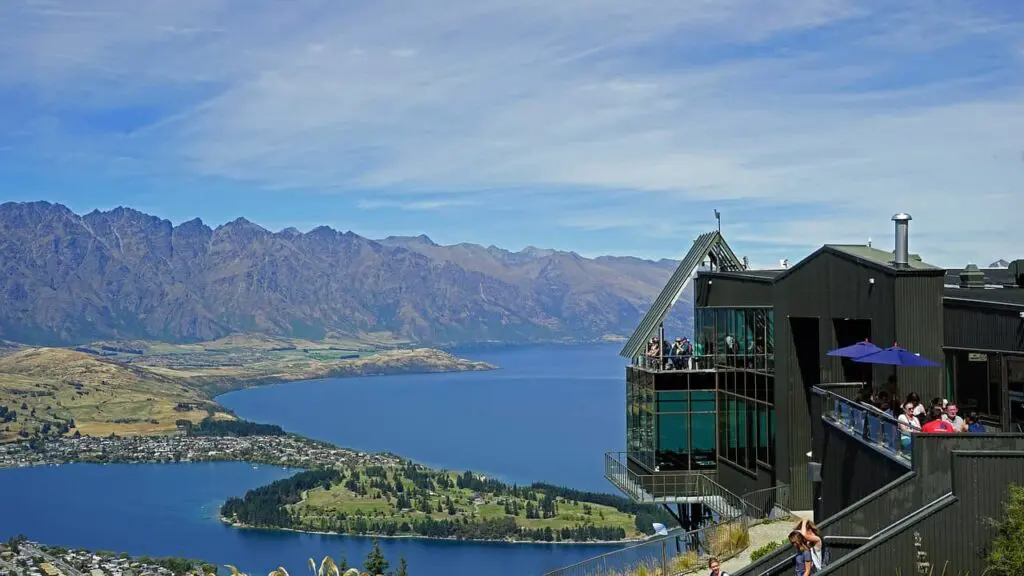 Queenstown is one of the best places to visit in the South Island, of that there's no doubt. What makes it such an incredible place is the scenery.
While it's amazing to walk around and see everything, you'll get a much better perspective of the town's beauty up on high. One place you can go to get this perspective is Bob's Peak.
To reach the peak, you have two ways to get there. You can either hike the Tiki Trail to the top, or you can take the Skyline Gondola instead. Personally, I would choose the hike, but if you don't feel up to it, then, by all means, choose the gondola.
However you get to the top, once you do, you'll be treated to some of the best views in New Zealand!
Queenstown Itinerary – Day 2
Nevis Bungy jump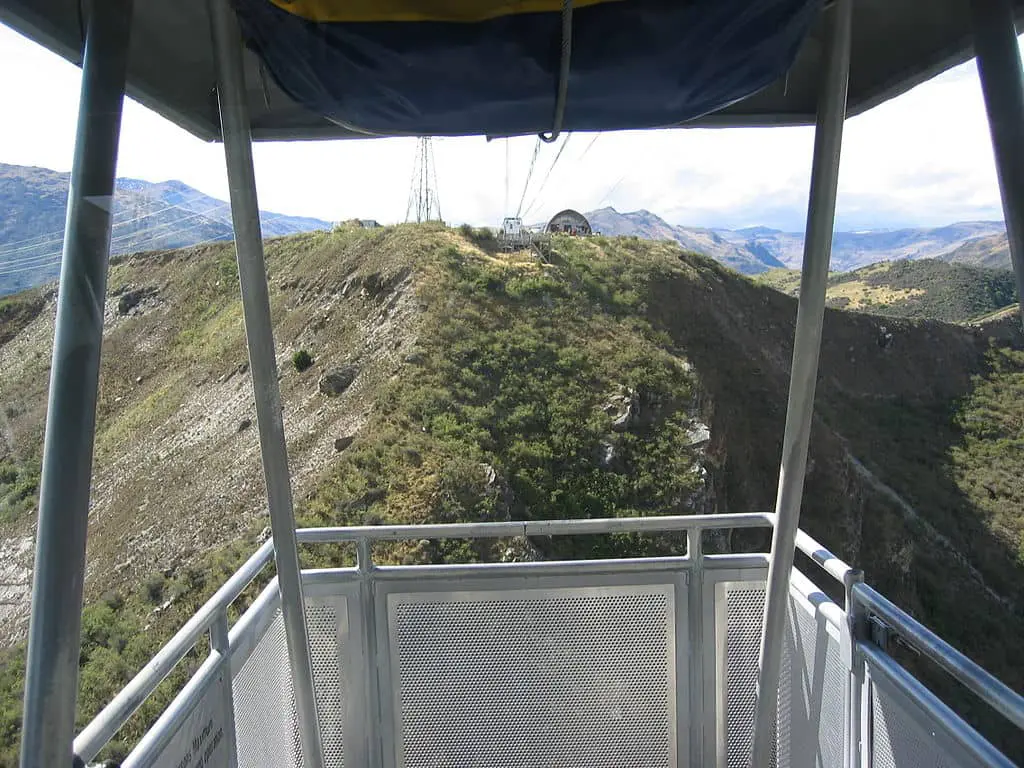 Your second day in Queenstown should be spent doing some of the plentiful adrenaline activities. The Nevis Bungy jump is arguably the one that will get your adrenaline pumping the most.
At 134m, it's the highest jump you can do in New Zealand and not one for the faint-hearted. I didn't do it when I visited Queenstown, but my friends did and they said it was both terrifying and exhilarating.
After watching the video of them jumping, I can see why. You stand on a ledge with a massive drop beneath you and jump!
It's not cheap either. The jump costs in excess of $200. That could eat into your budget if you're not careful. This is an activity that I'd recommend you do if your heart is set on it.
Otherwise, you might be better off trying one of the other activities below.
Skiing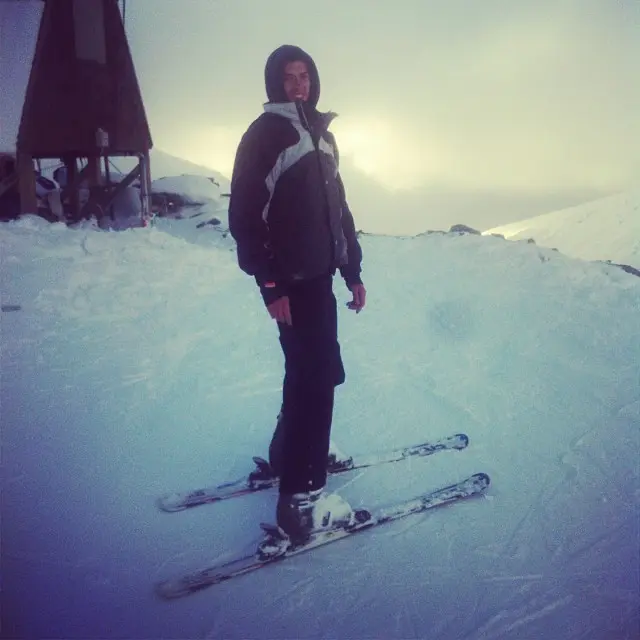 If you don't feel like jumping off a ledge, and I can't blame you, skiing is a fantastic alternative. There is one downside to this, which is that you'll only be able to do it during the winter.
If you visit Queenstown during the summer, the ski fields won't be open. However, if you visit during the winter, this is one of the best things you can do in Queenstown.
You have two choices when it comes to skiing in Queenstown. You can head to the ski field in the Remarkables, which are the mountain range which overlooks the town, or you can head to Coronet Peak which is closer to Wanaka.
Whichever one you decide to visit, skiing is a lot of fun! I had a fantastic time and the slopes were better than I thought they would be. The pass and gear do cost a bit, but it's a brilliant way to spend your time in Queenstown!
Jetboating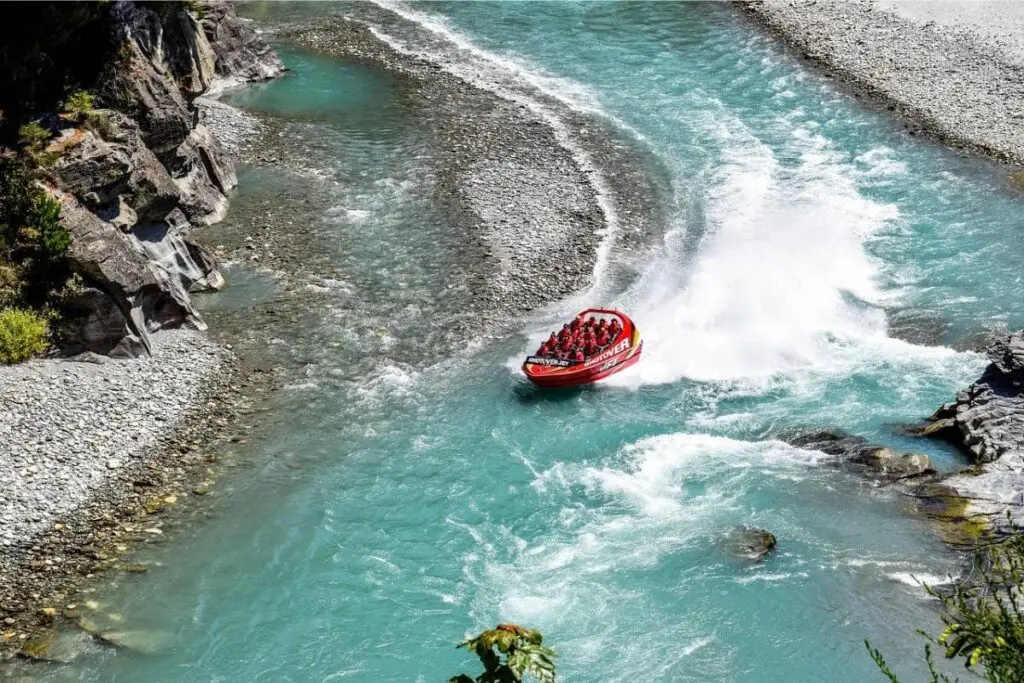 The final part of an adrenaline-filled day in Queenstown culminates with jetboating. I should note before I go any further it's unlikely you could do all three of these activities in one day.
You could probably do two of them, such as the bungy jump and then the jetboating later in the day. It will cost you a lot of money if you did all three activities. If money is no object then go for it, if it is, consider which ones you'd like to do and prioritise those.
The jet boat is designed to get your heart pumping. You'll be sped along at speeds of up to 90 km/h as you pass through narrow canyons and shallow water. It's an exhilarating experience!
A ride in the jet boat lasts for approximately 25 minutes and will allow you to see the natural beauty of New Zealand up close and personal!
Queenstown Itinerary – Day 3
For your third day in Queenstown, I recommend taking advantage of some of the amazing places you can visit nearby. I've listed Milford Sound and Glenorchy, but there are others such as Wanaka that you could visit too.
Milford Sound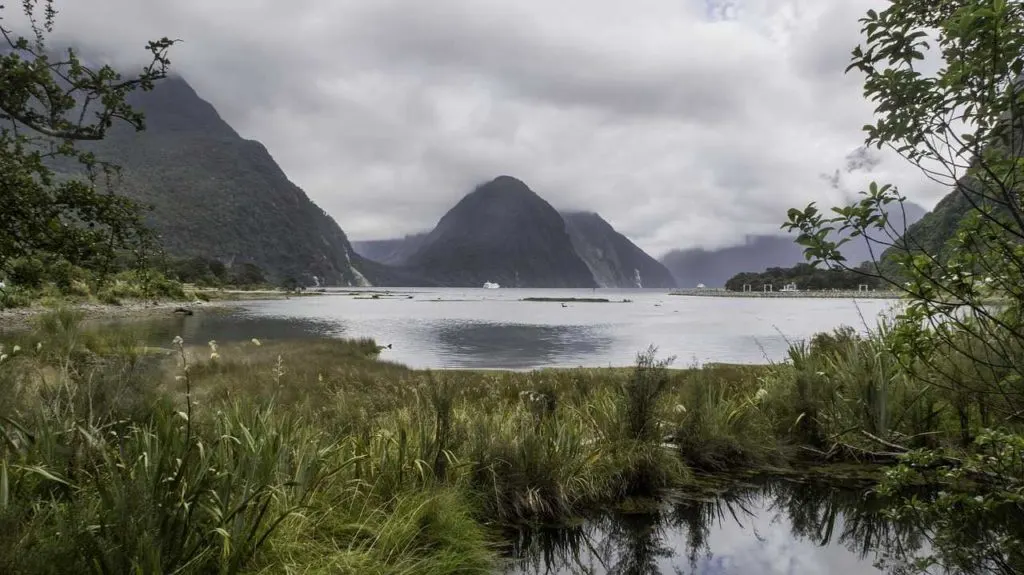 Milford Sound is quite possibly the most incredible place in New Zealand. That is some statement because there are so many amazing places across the country. However, Milford may just be the best.
I remember the drive to Milford Sound and being awestruck looking out of the window and that was before we even got there! When we did, there was torrential rain and clouds were obscuring the sound.
However, it was still incredible. I cannot imagine how amazing it must be when you can see the whole of Mitre Peak and marvel at its beauty. If you visit, I recommend going on a boat trip. You'll learn a lot about the sound and get to see it up close!
You will have to start the day early because it's around a three to four-hour drive to Milford and the same back. But it's worth it, due to how amazing the place is! You won't regret visiting!
Glenorchy
If you don't fancy the drive to Milford Sound, you can visit somewhere closer to Queenstown, Glenorchy. It's only 45 minutes from Queenstown and is an ideal place to visit for the day.
The town is located on the northern shores of Lake Wakatipu, and like Queenstown, has some spectacular views. You can take advantage of this by doing several hikes such as the Routeburn Track.
As well as hiking, you can go kayaking and if you hadn't already been jetboating, you can do it here too. You can even go horse trekking if you want to.
If you're a fan of the Lord of the Rings movies, then you'll be excited to know that some of the scenes were filmed nearby. The locations for Isengard, Lothlorien and Amon Hen were all filmed nearby and are accessible by foot or jetboat!
Fergburger
Once you return to Queenstown, you're going to be hungry. So why not head to one of Queenstown's most famous eateries, Fergburger?
This place has attained almost mystical status in Queenstown and New Zealand as a whole. I'd heard about it months before I visited and was eager to try it out.
I wasn't disappointed. So much so that every time we went back we always ate there at least once! Back then, I was still eating meat, but I stopped a few years ago.
Fergburger sells vegetarian and vegan burgers if you don't eat meat like me. Of the burgers I tried back then, the pulled pork Chief Wiggum was my favourite!
Other Places to Visit in Queenstown
Wanaka – If you're not content with the scenery that Queenstown has to offer, you can head to nearby Wanaka, which rivals the town for beauty. Wanaka is stunning and well worth exploring. You can go on numerous hikes, as well as checking out the famous tree that is all over Instagram!
Arrowtown – Arrowtown is a 15-minute drive from Queenstown and worth exploring if you want to see what life looked like over 100 years ago! It's home to the fantastic Lake District Museum, which is worth the drive by itself!
The Catlins – Like Milford Sound, the Catlins is a good three to four-hour drive from Queenstown, but you won't be disappointed if you make the journey. The area is stunning, with a rugged coastline and a lot of marine life!
Check out some of the great tours and activities you can do during your trip to Queenstown by clicking the link below:
Queenstown Travel Tips
If you haven't been to Queenstown before or need a refersher, this section will give you plenty of practical tips that will help your visit that little bit easier.
Where To Stay in Queenstown
As one of the main destinations for many people backpacking New Zealand, Queenstown has a lot of places to stay. You're split for choice when it comes to accommodation.
There are so many hostels in Queenstown, you're unlikely to not find a bed if you're travelling there late in the day. We did this multiple times and always found somewhere for the three of us to stay.
As Queenstown is a sociable place, the hostels were friendly and lively places with a lot going on. Nomads Hostel was my favourite out of all the hostels I stayed at. The staff were excellent and the facilities were great, and it's right in the heart of Queenstown.
If you're not a backpacker, then you'll have no trouble finding a hotel or an apartment to rent. Most of the economy of Queenstown is centred around tourism.
There are plenty of hotels and apartments to stay at. The only choice you have to make is whether you want to be close to the centre or outside it.
Below is a list of the best places to stay in Queenstown that I've put together for you to check out!
Cost of Travel in Queenstown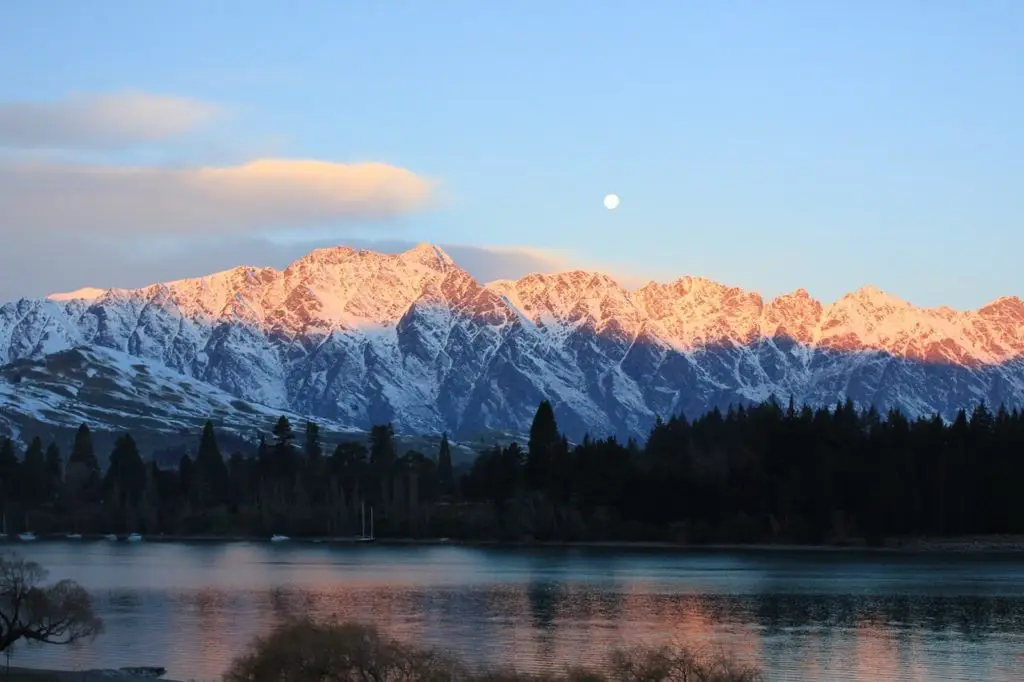 New Zealand isn't the most expensive place in the world, but it's not the cheapest either. Queenstown is one of the cheaper places to visit in the country, but that does depend on what you spend your money on.
As Queenstown is the adrenaline capital of New Zealand, there are a lot of activities you can do. If you don't budget, these can eat into your finances very quickly.
A bungy jump and skiing trip will cost in the region of $500, especially if you have no skiing gear. Setting a budget before you go is essential.
The good news is that accommodation and food and drink are reasonably priced. You can spend 3 days in Queenstown without breaking the bank and spending a fortune!
The following prices are for the traveller who has an average budget. That is someone who is not going to splurge, but someone who will not be travelling on an ultra-frugal budget either.
They don't include prices for extras such as nights out at a bar/pub, club entry fees, souvenirs/clothing purchases, tours. etc. You will have to budget extra for these purchases as they are 'non-essential!'
Here's a rough breakdown of essential travel costs in Queenstown:
All prices in NZD

Accommodation
Hostel: Dorm – $17-40; Private – $60-100
Hotels: $100-150
Rental Apartment: $100-150+

Food and Drink
Breakfast: Free-$
Dinner: $15-20
Takeaway meal: $8-12
Pint of beer: $5

Transport
City Metro / Bus: $4/$2 with Bee card
Taxi from Copenhagen airport to city centre: $14
Best Time to Visit Queenstown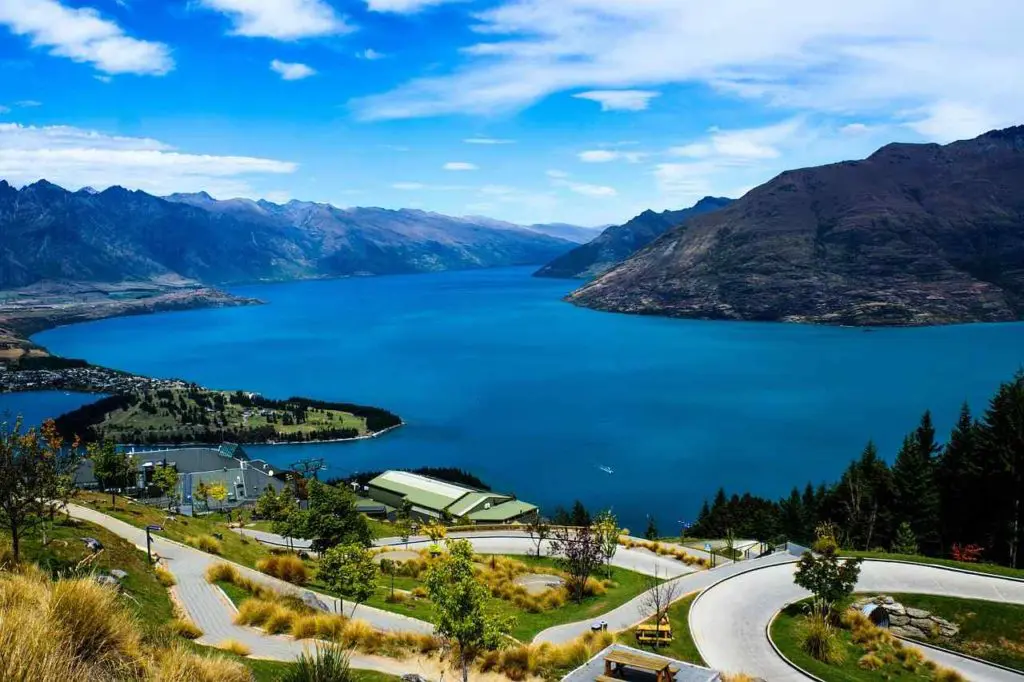 This is a tricky question to answer. One of the main appeals of Queenstown is that it's close to the ski fields in the Remarkables and Coronet Peak. If you visit during the winter months, you'll have ample opportunity to go skiing.
The downside to this is that the weather will be a lot colder. You're unlikely to get temperatures above 10 degrees. Summer is warmer, but you'll have to contend with more tourists and you won't be able to go skiing.
I'm not sure there is a best time to visit Queenstown. I visited the town at various points during the year and enjoyed it each time. Similar to the best time to visit New Zealand, you can visit Queenstown year-round.
It didn't matter whether it was winter or summer, there was always something going on. I'd say that the best time to go to Queenstown is whenever you can!
The winter sports factor will be a big influence for many, but even if you don't visit in the winter, there's still more than enough to do during the rest of the year.
How To Get Around Queenstown
Queenstown isn't the biggest place, so getting around is easy. You can reach most places on foot and as Queenstown is a beautiful outdoor destination, you should do too!
The centre of town is small and will take you a few minutes to explore, while the rest of the town, including the lake and botanic gardens, is easy to navigate on your own two feet.
If you drove into Queenstown, you'll have no difficulty getting around. You can hop in your car and get to the suburbs and other places if needs be.
If you're not using a car then there is a public transport system in Queenstown. Buses serve the town and the surrounding area and the prices aren't too high.
You can use the bus if you need to get around, but for most places in the centre, walking is fine!
Frequently Asked Questions
Is 3 Days in Queenstown Enough?
3 days in Queenstown will allow you to see everything that one of the best destinations in New Zealand has to offer. Every time I visited Queenstown during my working holiday in New Zealand, I had a great time!
There's so much to do here and it's such a fun place that you can't help but enjoy yourself while you're there!
How Many Days in Queenstown Is Enough?
3 days is the optimum time to spend in Queenstown. It's not the biggest place so you can see almost everything in 3 days. You might need four or five if you do an activity such as skiing for a day or a visit to Milford Sound.
Otherwise, three days should be more than enough.
Need Travel Insurance?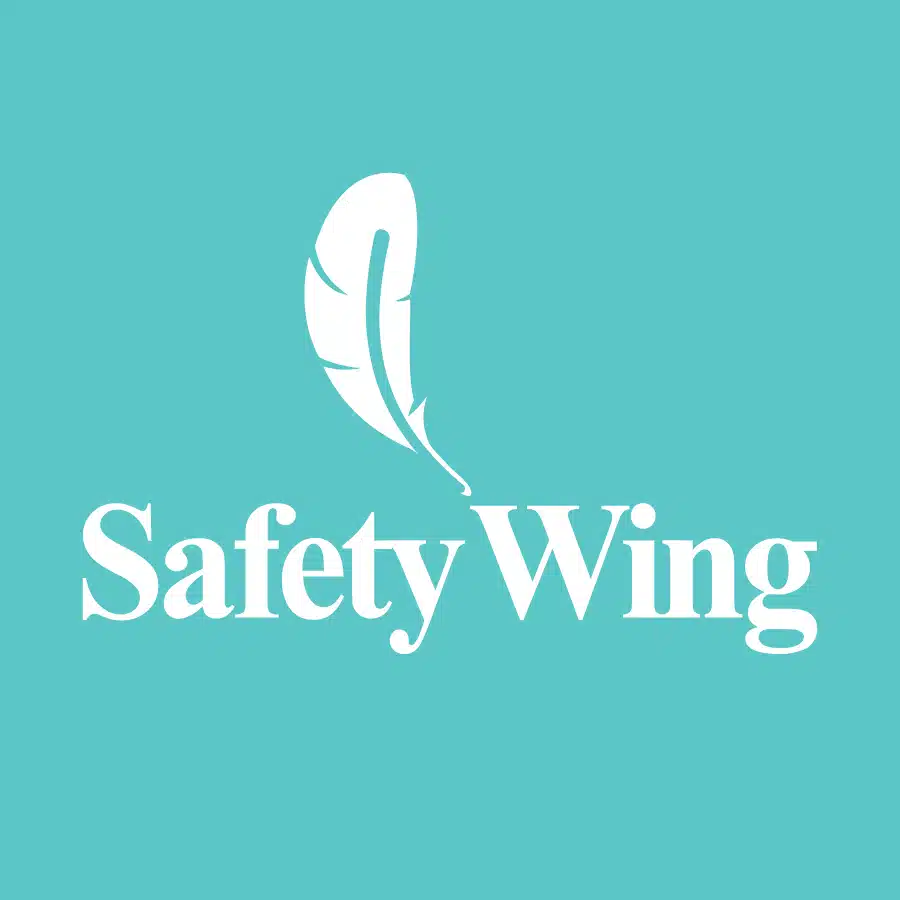 SafetyWing offers coverage that will give you peace of mind while you're on the road. If you want to protect yourself while you're on the road, then click the image to take a look at the options available to you.
Looking For More Travel Guides?
3 Days in Auckland – Check out this guide to the biggest city in Auckland, somewhere you can visit before or after Queenstown!
South Island Road Trip – If you want to visit Queenstown as part of a wider road trip, this one that takes in the whole of the South Island is a good idea
Auckland To Queenstown Road Trip – Drive from Auckland to Queenstown and see a large part of beautiful New Zealand in between.
Pin For Later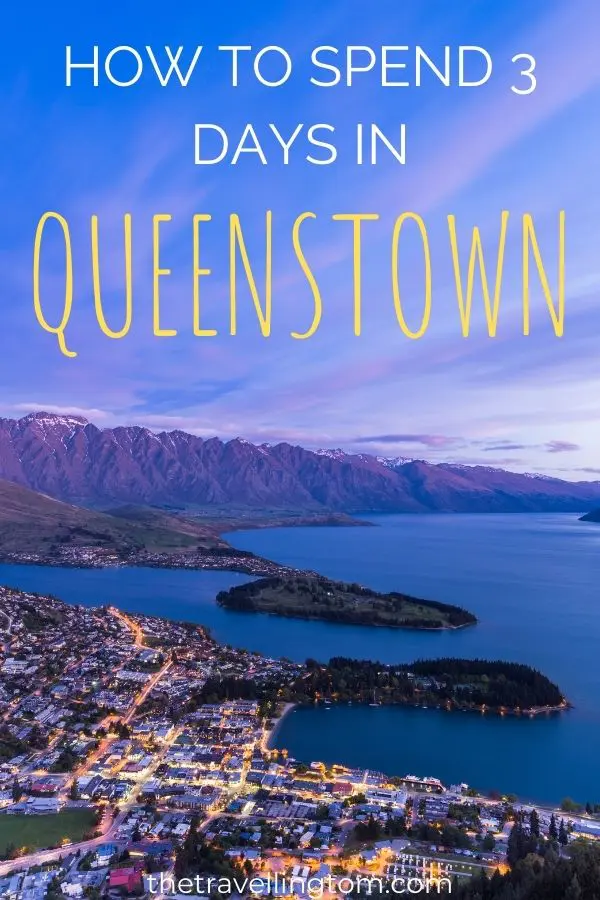 Tom is a travel addict who first left England to spend a year Down Under. Not satisfied with this, he then went to New Zealand, about as far away from home as he could get. He is now planning his next adventures in Europe and Canada while maintaining this blog. Check out the about me page to learn more!